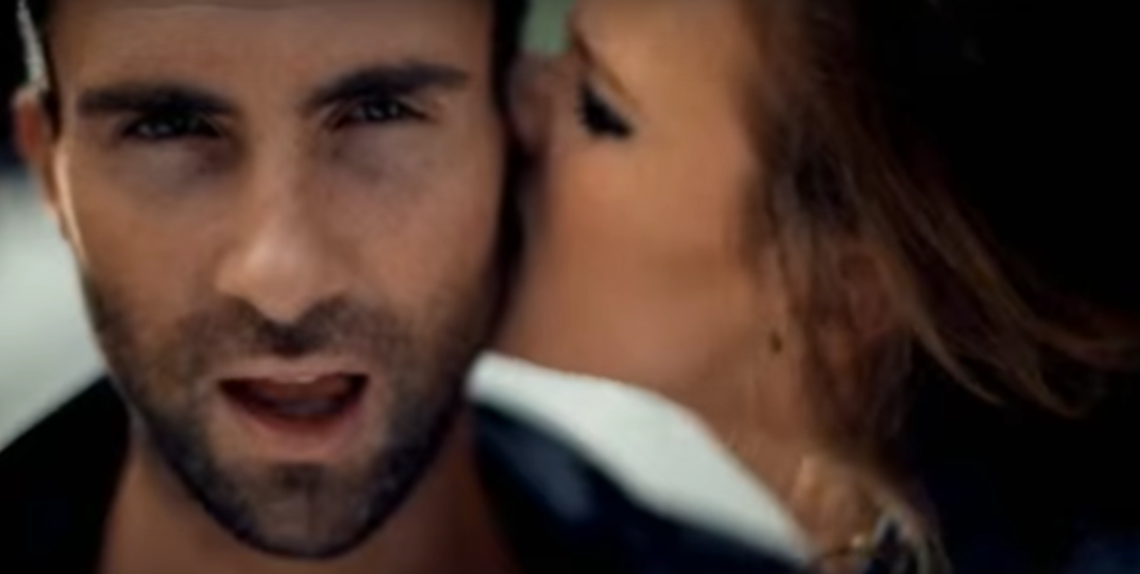 Music has a way of putting you in a certain mood, and these songs know just how to get you in THE mood. Here are 30 songs you need on your sex playlist to spice things up.
1. Any (and every) song by Maroon 5.
Because the only thing sexier than Adam Levine himself, is his voice. One More Night is perfect for makeup sex, while Animals is great when you can't keep your hands off each other. Just skip Moves like Jagger and you can't go wrong.
2. "Birthday Sex" by Jeremih.
Because sex on your birthday is a non-negotiable.
3. "Promiscuous" by Nelly Furtado (ft Timbaland).
Perfect for when you are being, you know, promiscuous.
4. "I Want Your Sex" by George Michael.
Because if you don't think about him getting caught in a public restroom, this song is pretty damn sexy.
5. "Sexy Can I" by Ray J.
Manners are sexy, thanks for asking first Ray J.
6. "Whatever You Like" by T.I.
'Cause rubber-band banks in your pocket are a major turn on.
7. "I Touch Myself" by Divinyls.
For those times, more often than not, when you just end up having sex with yourself.
8. "I Wanna Sex You Up" by Color Me Badd.
Tick tock you don't stop.
9. "How Does It Feel" by D'Angelo.
As Larry David would say, it feels "pretty, pretty, pretty good".
10. "Ignition" by R. Kelly.
Hot and fresh out the kitchen. Or in the kitchen, whatevs.
11. "Hotel" by Cassidy (ft R. Kelly).
Because for whatever reason hotel sex is always better than sex at home.
12. "5 O'Clock" by T-Pain (ft Lily Allen and Wiz Khalifa).
For when it's late and you can't sleep so you might as well have sex.
13. "Lollipop" by Lil Wayne.
Because sometimes bj's are necessary and we can use a little encouragement.
14. "I'll Make Love to You" by Boyz II Men.
This cheesiness should be reserved for special occasions like your wedding night.
15. "By Your Side" by Sade.
Ok seriously, this shit is good anytime.
16. "Sure Thing" by Miguel.
Because Miguel sounds like he is having sex while he's singing.
17. "Your Body Is a Wonderland" by John Mayer.
For your first time with someone new, when you are still "discovering" each other.
18. "You're Beautiful" by James Blunt.
For when you finally find that girl/guy on Craigslist's "Missed Connections" and you make sweet, sweet love to them.
19. "I Invented Sex" by Trey Songz.
Because hopefully it really is that good.
20. "Neighbors Know My Name" by Trey Songz.
Because, #lifegoals.
21. "Climax" by Usher.
Because it's the part we have all been waiting for.
22. "Pony" by Ginuwine.
You're horny? Let's do it!
23. "Let's Go" by Matt and Kim.
For when you are having sex with a hipster.
24. "Wiggle" by Jason Derulo (ft Snoop Dogg).
Cause you know what to do with that big fat butt.
25. "Stay With Me" by Sam Smith.
For when you want to turn your one night stand into something more.
26. "Every Breath You Take" by The Police.
For when you finally give in and have sex with your stalker.
27. "Slow Motion" by Juvenile.
Sometimes you need to slow things down a bit because you are tired from working all week.
28. "Make You Feel My Love" by Adele.
For when words can't express your feelings and you need to show them.
29. "The New Workout Plan" by Kanye.
Because you will give your best performance for fear of Kanye showing up and saying you didn't do it right.
30. "Freak Me" by Silk.
Because this song was made to play while having sex. Now go get freaky!