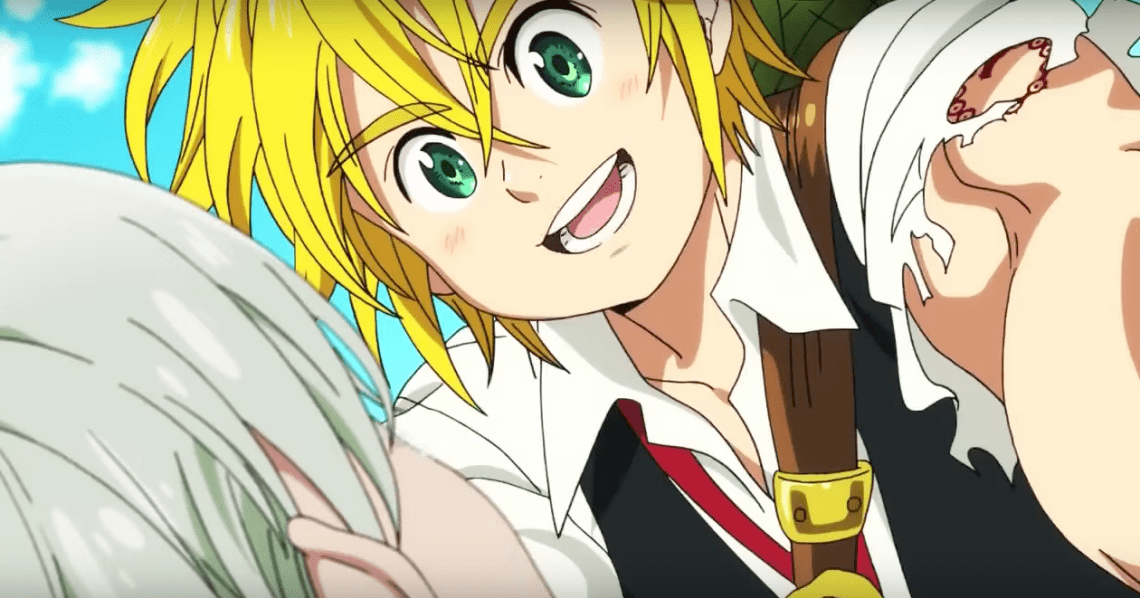 I stumbled upon this anime when I was taking a break from One Piece. I mean c'mon, it's been months and we're still in Sanji's Arc — so I decided to look for another animation that is as hilarious and with a reasonable content.
Seven Deadly Sins (Nanatsu no Taizai) — hereafter referred to as SDS –– provides comic relief while exploring typical anime themes like friendship, love, and adventure.
1. The Sins – Compared to the great representation of sins in Fullmetal Alchemist, SDS characters present a fresh take to their crimes: a boy branded with the sin of Wrath doesn't get angry at all, a man who doesn't even look raunchy is branded with the sin of Lust, a fairy carries his pillow wherever he goes and they call him Sloth — you get what I mean.
As the story progresses, the main characters' backgrounds are revealed and you can't help wondering if there is a better explanation to the sins associated with them.
2. The Talking Pig – Are there moments when you blurt out, "You're crazy" when you are watching Japanese anime? Hawk is your guy. For a talking pig named 'Hawk', he is the only one that seems to inject sense into the animation and that is saying something.
3. Ban – I am a sucker for immortals with hot body and a sassy attitude. He can cook and he is romantic to boot, what more can I ask for?
4. The plot that twists just when you think you can predict what is about to happen – If there is one thing I personally dislike about animations, it is when a character dies, lives again, trains to be more powerful and oops, wait for it, dies and lives again! And we know for sure with the number of deaths he has managed to conquer, he still needs to train for his next opponent — I am not referring to any anime!
What drives SDS are the characters and as they reveal themselves and their intentions, the story is led to a different direction. The character you hate in the first episode may turn into someone you can tolerate.
5. The perverted but kind-hearted leader – You'd think you can only see old men or side-characters gushing over undergarments and women's sizes in mainstream animations but Melodias tends to deviate from the typical mold of protagonists.
Of course, the audience wants to see a good leader who can motivate people and promote good deeds and Melodias can fit in when he wants to. He just doesn't. He's cool like that.
6. Great comical lines – Some things are lost in translation but some jokes are universal and Melodias' poor cooking skills are usually at the receiving end.
7. Omake – Or after-credits extra scenes are worth the wait! I'm pretty sure you've had the experience of waiting for end-credit scenes of Marvel movies, only to be told off by Captain America.
For anime, you can only expect the ending soundtrack and a preview of the next episode. SDS' omake defy law of logic most of the time but they sure are scenes to look forward to — sometimes a clue for better understanding of the animation.
With all that said, Seven Deadly Sins may not be for those who can't stand plot holes, crybabies, and perverts — but the anime sure is going to be entertaining for those who want to take a break from programs they usually watch.