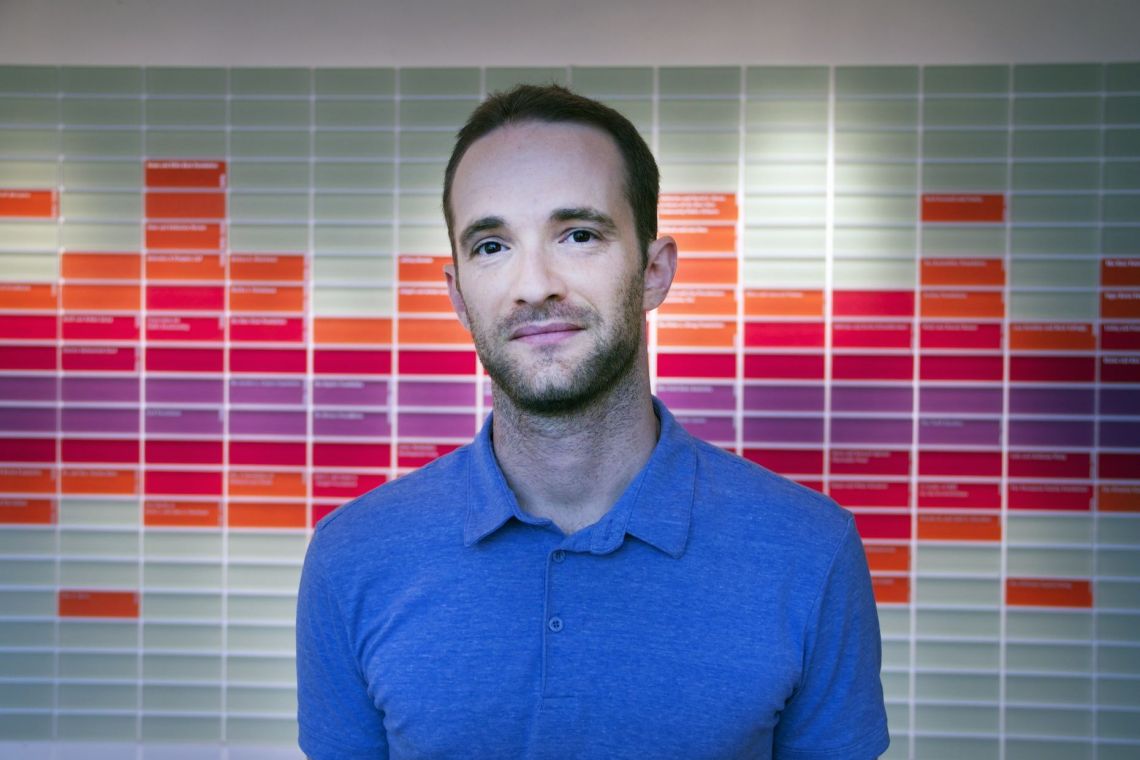 'Hyper-Relevant'
With all respect to people who want to tell you that "content is king," they're wrong. Context is king.
The more our entertainment-media engines choke the market, the more context comes means to us. Context is what gives you a way to evaluate and understand things.
It might arrive as pure data: political polls help us contextualize campaign news in the race for the White House. It might be a sob-fest: NBC Sports' producers have spent the last two weeks telling the backstories of Team USA as an Olympian indulgence in sentimental ambition. And we who are addicted to the ATP World Tour keep the Tennis Channel on right through rain delays, rankings, and replays: for context.
In our Music for Writers series here, we normally talk with one composer or player or ensemble in each column.
But the best context for all of them—and for what their work might mean to yours—has a very short name: Q2 Music. You've seen me refer to this many times in these articles. Briefly:
Q2 Music (it will start playing if you click this link while you're reading) is a free 24/7 online stream of music classified as "contemporary classical."
It's a service owned and operated by WQXR, the classical station in New York City that's part of the New York Public Radio with WNYC.
What you hear on Q2 Music is the work of living composers, your own Bachs and Beethovens, people who are generating something centuries beyond what Mozart could imagine (how he'd have loved Q2). These are artists who live and work in the same world you do.
The sound is something the station's site describes as "music of beauty, complexity, and dynamism, the kind that connects you to an international community united by curiosity and a passion for discovery."
What many writers hear on Q2 Music is a shimmering, shifting, stimulating soundtrack for their writings. It becomes a muse for your writing and editing, a friend for your storytelling, a brilliant companion who tracks along as you work: context.
1,500 Composers in Rotation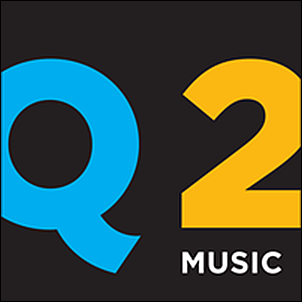 Q2 Music will turn seven years old this autumn. It went live in the fall of 2009, the brainchild of Limor Tomer, a visionary force of nature (incredibly fun to wander the Met with) who went on to become the Metropolitan Museum's general manager, blowing the roof off the museum's live concerts programming.
Tomer's early instinct, a good one, was to produce live local and national broadcasts of contemporary music events under the aegis of WQXR's growing importance in the cultural life of New York City. Then, as she segued to other activities on her way to the Met, a protegé named Alex Ambrose quietly began shaping, testing, refining, nurturing what Tomer had started.
At this point, he says, he has some 1,500 composers' work being heard in the stream's rotation.
"Contemporary classical music can be hyper-relevant.
It's not an artifact of the past."
Alex Ambrose
As managing producer, Ambrose has steered Q2 Music to its current standing today: the station "speaks" as one of the most compelling, arresting voices in the vast gabble of public radio in the States and across whole continents of artistic exploration internationally. Not for nothing did he do a double major at Brown in musicology and comparative literature: Ambrose seems to have a knack for showing, not telling, as we say in the writing business. He knows that what the rest of the world needs in order to approach some of the most thrilling music being created today is simply to hear it.
And so he spotlights some of the most pivotal talents in the business and gives them time and air, maybe the two most overlooked elements of any aesthetic development. Elements of whimsy are never far away. One feature at the moment is the composers' "Instagram Takeover," lying not that far on the site from the on-demand concerts archive.
One of the most impressive demonstrations of Q2 Music's importance and effectiveness is the service's Peabody Award, captured in 2015 by Q2 Music's Meet the Composer series of podcasts with host and violist Nadia Sirota, produced by Alex Overington.
Using Kickstarter to crowdfund each seasons—the third is on the way—Meet the Composer has featured deep, stylishly produced encounters with such luminaries of the scene as Meredith Monk, Kaija Saariaho, Ingram Marshall, Anna Thorvaldsdottir, Nico Muhly, John Luther Adams, Andrew Norman, Donnacha Dennehy, Caroline Shaw, and Marcos Balter.
In making its award, the Peabody jury wrote:
"The Meet the Composer podcasts celebrate, annotate and explore the music of contemporary composers infrequently heard even on public radio's classical outlets, which tend to be devoutly traditional. Host Nadia Sirota, herself an acclaimed violist, in each program takes listeners into the mind and process of someone who is creating complicated, challenging music, some of it fiercely dissonant, some of it breathtakingly beautiful…It's not just chat and music, and definitely not a DJ show. It's highly creative sonically, reminiscent of the Peabody-winning RadioLab in its layering and collages. The smart conversation and music come together in a mutual embrace."
The New York season is full of these sounds and it's definitely the turf that Q2 Music calls home. But my own first exposure to the station as it took to the Net in 2009 was while living in Copenhagen. People the world over are listening around the clock to Q2 Music, its range constantly expanding, its fans as far-flung as the Internet itself. Contemporary classical, if you're not hanging out at Le Poisson Rouge in Manhattan, is some of the hardest music to find and hear. Ambrose has fixed that.
So connected is he that on the day he and I spoke for this interview last month, he was able to tell me about meeting Einojuhani Rautavaara, the master Finnish composer, who'd just died at age 87. Without missing a beat, Ambrose and Q2 Music were able to program a 12-hour marathon of Rautavaara's flare-soaring music so the worldwide contemporary classical music community could reflect on how deeply this composer's work has impacted us.
'A Multi-Platform Home for Musical Discovery'
As we started talking, Ambrose and I found ourselves walking right up to the same kind of contextual realization about Q2 Music, as well: So pervasive does its presence become in your life if you listen to it—so dependable is its ability to embrace your own creativity, that it's easy to find yourself taking it for granted.
Thought Catalog: As long as we've known each other, and as many times as I've referenced Q2 Music in more than 50 Music for Writers columns here, we've never actually focused on Q2 Music in an article.
Alex Ambrose: We have the same thing here at Q2 Music. We've been around for about six years, but we find that there's no such thing as over-signalling what we do and why we do it. And why it's important.
TC: What's the best way to describe Q2 Music today?
AA: I like to think of Q2 Music now as a multi-platform home for musical discovery and contemporary classical music.
TC: That multi-platform element has become more important in recent years as you've expanded.
AA: We're pushing more into podcasts, into getting our music more and more on the WQXR app, and meeting people wherever they are: everywhere you can access pop music and download music in other realms, you should be able to access classical. So we're moving into all those realms.
My primary focus is getting people to listen to the 24/7 stream. Our Web site is becoming richer and richer, we're exporting our audio to more places, we're finding places where we can pop up and engage with audiences.
TC: And with all the connections you have in the world of music and the way you've built Q2 Music, it's functioning as my context—it's the place writers, authors, journalists like me and everybody else, can get an immediate, visceral understanding of what contemporary classical music is and why it grabs us when we hear it.
AA: And even if the kind of music we've played has changed a little over the years, that's exactly the fine line we're still trying to tread. Anyone who's just curious and loves music can jump into this with no prior knowledge, no education, no need for terms, and just appreciate the music for what it is. But we also want to reward someone who's looking to discover something specific and listen intently to it.
That's the passive-listening/active-listening dichotomy that works for Q2 Music.
"There's phenomenally beautiful music out there. You need no experience to appreciate this, just an open mind.
A whole new world, a new sound that you didn't know existed."
Alex Ambrose
TC: I keep looking at the international range of Q2 Music. There are interesting efforts you make in your balance of coverage at times, as when Estonian music was getting so much attention and Latvian music wasn't being heard as much. You really put one of my favorite composers, Pēteris Vasks, onto the map for a lot of people.
AA: Latvians have an active community and they're proud of their music. So we worked with a consultant to help us get some of the best people who weren't known in the US. And we used that to put together 24 hours of Latvian contemporary classical music. It got a lot of attention in Latvia as well as here. We wanted to give them a chance to be heard and to find a new audience. And that took two or three months of build-out.
TC: And Q2 Music is in the lead in taking new American music to the rest of the world. But when you started almost seven years ago, wasn't the slogan "500 years of new music"?
AA: Well, it was really 200 years just separated by 300 years. (Laughs.) At some point, with so much beautiful contemporary classical music out there, it became clear that we had to focus on just that. I mean we have enough diversity now in music composed in the last 20 years.
"That sense of curiosity, the joy of listening to something unfamiliar that can change your life?
That's something that's always been at the core of what we're doing at Q2 Music."
Alex Ambrose
TC: I remember the early days when (violist) Nadia Sirota's big afternoon show, four hours long, was the centerpiece of Q2 Music's programming, and I think the model for some time after that was more titled shows than you have now, correct? (Here's our Music for Writers coverage of Nadia Sirota's work.)
AA:  We've drawn back a little bit from the mentality of having segmented hours on the stream. We still have one personality-driven show…
TC: That's Phil Kline's show…
AA: But outside of that, you want to meet the expectations about the experience…
TC: And that's a broad range of expectations…
AA: And sometimes if you have excessive hosting or only a particular style of music, it won't meet the expectations that might be out there at 2 p.m. or 2 a.m.
TC: So that's why we hear so much of the repertoire in the stream today, the rotation is the centerpiece.
AA: We've tried having a host at least introduce the pieces, having a friendly voice come on and say what it is. It helps differentiate the stream from Pandora or Spotify where it really is just a stream of music.
TC: That's context.
AA: Contemporary classical music can be hyper-relevant. It's not an artifact of the past.
There's phenomenally beautiful music out there. You need no experience to appreciate this, just an open mind. A whole new world, a new sound that you didn't know existed.
That sense of curiosity, the joy of listening to something unfamiliar that can change your life? That's something that's always been at the core of what we're doing at Q2 Music.
Our main mission is to say, "Press PLAY," just try it.