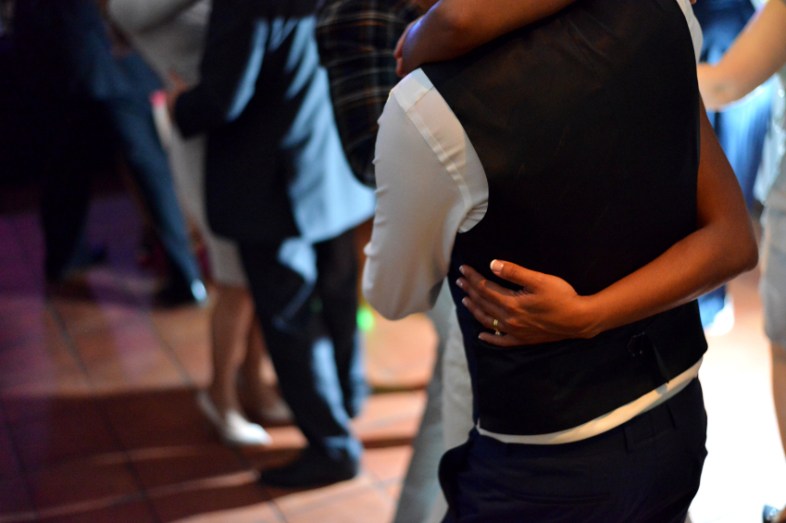 When Agents Call The Tune
Hundreds of authors head into the ballrooms of New York City's Roosevelt Hotel at Madison and East 45th this week for Writer's Digest's Annual Conference. There, many of them will woo literary agents in the confab's huge Pitch Slam. And this year, the savviest of them will know exactly what moves those agents are looking for, thanks to a harmonious convergence of Manuscript WishList Day and Pitch Slam on the calendar.
Among the largest and most professionally run of the year's author conferences, #WDC15, as it's hashtagged on Twitter, has the benefit of an organization almost a century old behind it. One of the many verticals of David Nussbaum's content and e-commerce corporation FW, Writer's Digest is a producer of training and daily guidance, all designed to help an author "write better, get published," as the slogan has it.
Under publisher Phil Sexton's direction, the conferences of "WD" have proven to dance always ahead of the curve.
Sexton generated special self-publishing sequences, for example, just as the independent-author movement was rising: he was there well before some other conferences saw the impact of this new market sector. And then he regrouped ahead of the rest again — as the us-vs.-them energy of the indie incursion eased, Sexton reasserted fundamentals of best business and writing practices at his programming's heart.
The result is that this week's Writer's Digest Annual Conference is valuable to both traditionally inclined and independently oriented authors, with an emphasis on trade, as you might expect in a New York setting.
"This year's conference is our biggest yet," Sexton tells me, "with more tracks of education, more sessions, more speakers, and more special events, including a literary walking tour of New York City, a massive author signing, the on-site selection of WD's first 'mentee,' and much more.
"We have a terrific mix of bestselling authors, award-winning writers, industry pros, and four full hours set aside for attendees to pitch our terrific lineup of literary agents. Between the attendees, agents, editors, and speakers, we'll have nearly 900 people taking part in the event. It's going to be a wild, wonderful weekend."
If you're planning to join us for this "wild, wonderful weekend" or want to learn more about it, Writer's Digest's "The Writer's Dig" online editor Brian Klems (@BrianKlems) will join me on Twitter (@Porter_Anderson) Tuesday (28th July) at 8 p.m. Eastern / 5 p.m. Pacific for a live chat about what's ahead at the conference and about one of Klems' special sessions on blogging today for authors: From Blog To Agent To Book Deal: What All Writers Need To Know About Using Their Blog To Succeed. We'll be using that #WDC15 hashtag for the live chat, happy to have you join us. We'll also have extensive live coverage of the events on the #WDC15 hashtag, beginning at 1 p.m. Eastern on Friday (31 July).
Among highlights of the faculty and sessions in the program, which opens Friday afternoon (31st July) and runs through Sunday:
Keynote addresses from National Book Award winner Jacqueline Woodson; multiple-Bram Stoker Award winner Jonathan Maberry; and author-housebuilder Tim Johnston.
Former agent and now author Nathan Bransford on "How To Stay Sane During The Writing Process." (I'll be taking serious notes.)
"The Wattpad Workshop" with Wattpad content chief Ashleigh Gardner.
Mystery-writing with Hallie Ephron and buzz-building with M.J. Rose.
An author's-eye look at ebook subscription services from the Book Industry Study Group's Nadine Vassallo.
William Martin on historical fiction; Jane K. Cleland on crime fiction; N.K. Jemisin on world-building; Tee Morris, Pip Ballantine, and Steven Harper Piziks on steampunk.
Sexton, himself, will teach not only a nonfiction book proposal session but also will reprise his must-see session on what authors can and should demand to know of their publishers — the presentation is called "Dirty Little Secrets: Learn How the Publishing Industry Really Works In Order To Become A More Successful Author," and it's an eye-opener.
I'll be offering a session in Library Journal and BiblioBoard's new SELF-e program for indie discoverability in the US library system.
Zachary Petit, who edits another venerable FW property, Print, will lead a session on writing for magazines.
And, a first: Eight of us from the Writer Unboxed site will do a panel moderated by Writer's Digest magazine editor Jessica Strawser.
More FW staffers engaged in the programming and logistics of this conference include Beth Dean, event director; Taylor Jacobs Sferra, events manager; Diana Hoffman, event marketing director; and Melissa Ridgeley, marketing coordinator.
The entire schedule is here and divided into five parallel tracks: "Getting Published," "Platform & Promotion," "The Business Of Being An Author" "Craft,"  and "Genre Studies."
And the event is close now to a complete sellout, which means between 700 and 800 attendees, not counting the faculty, agents, and edtiors that Sexton mentions. Registering by Thursday (30th July) will save you $50, as long as available seats last.
But one part of the event sold out weeks ago. It's the one that keeps the authors on their feet, even on their toes: Pitch Slam.
Writers, curious to know who wants your book? Follow agent #MSWL on July 28! No pitching, please. No, really. Srsly. https://t.co/3Vr9YVju6L

— Allison Augustyn | InvestigateWest (@AllisonAugustyn) July 22, 2015
A Well-Timed #MSWL, Before The Slam
After three hour-long Slam sessions sold out, the conference added a fourth — and it, too, sold out within days. At this point, there's a long waiting list for Pitch Slam. Under the supervision of Writer's Digest's Chuck Sambuchino, the conference's Slam is a kind of talk-for-your-life rite of passage for many author. They propose, or pitch, their book projects to more than 50 editors and literary agents. Fast. Very fast.
The attraction? Access.
Authors get to speak directly with agents and describe their projects…for 90 seconds. That's all.
Then the agents and editors get to respond to the authors…for 90 more seconds. That's all.
After each of these three-minute exchanges, all the authors move to other agents — or to waiting lines for them.
High energy, white-knuckled tension fills the room as writers forget their own book titles, their plots, their character names, while speaking to agents — who can actually find this whole thing pretty nerve-wracking, too. It's always remarkable how gracious and polite most attendees manage to remain during such an exciting, stressful event. You'll see them carefully honoring each other's place in line, wishing each other luck, consoling the ones who aren't asked for a full or partial manuscript by an agent.
"It's going to be a wild, wonderful weekend."
Phil Sexton, Publisher, Writer's Digest
One of the best things that Pitch Slam participants can do to prepare is to be at Sambuchino's "Pitch Perfect" session at 1 p.m. on Friday, an hour before the formal start of the afternoon sessions that day. In "Pitch Perfect," Sambuchino outlines all the procedural points writers need to keep in mind to be as productive as possible at the Slam sessions on Saturday.
The most helpful thing a nervous author can do remember is that an agent wants — in fact needs — to find good, salable properties by professional, capable authors. The agents want the authors to be good. Everybody has the same goal, just from two different sides of the pitch table.
And that's why it's good news that the Manuscript WishList program (#MSWL) happens to dovetail with the Writer's Digest conference this year. Alert authors will have a chance to walk into Pitch Slam much surer of various specific agents' interests when they sit down and start talking.
I'm am absolutely dying for some gorgeous literary fiction. I don't care the subject matter. #MSWL

— Bree Ogden (@BreevilDead) July 27, 2015
How #MSWL Works
I wrote up #MSWL last February here at Thought Catalog, and got a good sense then of what a smart move this is by its co-founders, agent Jessica Sinsheimer (@jsinsheim) and author KK Hendin (@KKHendin).
Agents and acquisitions editors need a way to signal to writers what types of material they're looking for.
Authors need a way to find out what type of material those editors want, so they pitch the right agents.
#MSWL does just this, giving writers a chance to know what agents are looking for and giving agents a chance to find the kind of work they really want to represent.
And while an agent or editor can use the #MSWL hashtag at any time to "make a wish," if you will, Sinsheimer and Hendin conduct special daylong events from time to time on which the agenting community focuses on using the hashtag together.
The next #MSWL Day falls on Tuesday (28th) July, handily just ahead of the Pitch Slams at #WDC15 on Saturday. What that means is that for the first time, authors heading into Writer's Digest's Pitch Slams will have a chance to know specifically and exactly what some of those agents are looking for. One of the things that Sinsheimer and Hendin are doing at their newly redesigned #MSWL site is building a list, in fact, of which Writer's Digest-participating agents and editors will be at Pitch Slam so that authors can plan better which agents to pitch. (Hint: Sinsheimer, herself, will be hearing pitches at Pitch Slam.)
I've been in touch with Sinsheimer and Hendin ahead of Tuesday's #MSWL Day to catch up on where the program is and how things are looking as we go into a busy summertime week of agent-author call and response.
I started by asking about the much-upgraded Manuscript WishList site, which is looking very uptown for Tuesday's big day.
Writers, when #MSWL happens on Tuesday, PLEASE do not pitch the agents or editors directly. Listen to what they want, & query accordingly.

— Sandra Cormier Turnsek (@Chumplet) July 27, 2015
#MSWL 2.0: Formalizing Things
Thought Catalog: Greatly improved site since we were in touch in February — how did this upgrade come about?
Jessica Sinsheimer:  People who love words sometimes, in my case, at least, like to use a lot of them. I noticed that I wanted to go into greater detail and specificity with my wishes–and figured others would want to do the same. I also started thinking about how tastes are complicated—and wanted everyone to have the opportunity to be both as expansive and as particular as possible—without limiting themselves to 140 characters, minus the #MSWL—all in an easily searchable format.
I was lucky enough to have Kelsey McKim (@KelseyMcKim) a journalism major at Ithaca College, step up and offer to help. If you like the new design, that's all Kelsey. I think it's smarter, faster, and much, much easier to navigate.
KK Hendin:  The whole point of the #MSWL is to make things as easy and as cohesive as possible for everyone. The Tumblr is still being updated, as is the Web site, and regardless of which one you start off at, you can easily find the other one.
TC: What's different about the new version?
JS: In addition to a more user-friendly layout, we're adding many new ways to search for agents and editors — not just by tag, genre, and name — but also by keyword search and submissions rules. There will also be sections of just agents, just editors, and everyone willing to take submissions directly from writers.
We've also made it easier for new content to come in—including a multiple choice option for agents to submit a listing in under 45 seconds. Yes, we timed it. Plus an invite-an-agent feature and a "click this and your post will go on a favorites list" button.
We're also pairing the long posts with the hashtag in new ways, including direct links to each person's #MSWL tweets each profile. In addition, you'll soon be able to search the hashtag by numerous keywords, all with one click.
TC: How frequently do you schedule #MSWL events?
JS: As fun as it would be to do this every week, editors and agents are extraordinarily busy — can-barely-keep-up-as-it-is busy — and I want to respect that. Asking hundreds of them to gather in one place, even if online, is the sort of thing we can't formally do every week. That said, we're fond of inspiration — and want to be able to accommodate new ideas whenever they may present themselves. The hashtag remains active throughout the year. And you can always search #MSWL (either with Twitter's advanced search or from the new #MSWL page of ManuscriptWishList.com) for someone who fits your work.
Even if we aren't having a #MSWL day, ManuscriptWishList.com is updated frequently with new agents, new editors—and new ways to find them.
TC: Do agents sign up with you in advance, to let you know they'll be tweeting requests?
JS: Actually, the first #MSWL day, I did circulate an invite, and people did informally RSVP. At the time, it just sounded like a fun, useful thing to do, something to do because it might help people, but I had no idea it'd grow so much. Now it isn't practical to have an invite system—the sheer quantity makes that unfeasible. But we send out an announcement several weeks ahead, which is consistently retweeted to a large audience. We'll soon be adding invites to our mailing list as well.
#MSWL is a twitter channel that agents tweet their wishlist of MS's they are actively seeking, NOT A PITCH #amwriting #amwritingfantasy

— Urn Pendragon (@AngelineAuthor) July 26, 2015
Authors: Don't Pitch On #MSWL — Learn Now, Pitch Later
TC: What's the single biggest mistake that authors make regarding #MSWL?
JS: Pitching. We love when writers favorite #MSWL tweets (which also automatically makes you a list of potential agents) and retweet wishes to show support. After all, this is for publishing types but also for you — we want to know you're there and enjoying it.
But simply posting your pitch with #MSWL attached makes it harder for other writers to find their match — and may get you blocked by agents, which is exactly what you do not want.
You should always follow each agent's submissions guidelines and pitch traditionally. And, when you do pitch, it's wise to include the #MSWL tweet or ManuscriptWishList.com line about what they're looking for—and be ready to show how your work is similar.
KKH: Please, please, please don't pitch on the hashtag. It makes archiving everything more difficult…Don't pitch in the Tumblr inbox, or through the Web site. It's unprofessional and useless, to be honest.
I want literary, poetic, upmarket fiction. For all kinds of book clubs, women's and men's. Wow me with your words. #mswl

— Rena Rossner (@renarossner) July 26, 2015
Each #MSWL Day Trends On Twitter
TC: How many people use #MSWL and ManuscriptWishList.com?
JS: #MSWL has trended on Twitter every time we've had a designated day. And ManuscriptWishList.com had more than 16,432 views on its first launch day. The numbers have stayed strong ever since. We're trying new analytic tracking for the next #MSWL day, on Tuesday, and can't wait.
TC: What's next for #MSWL after Tuesday's big day and the Writer's Digest Annual Conference Pitch Slam?
JS: We've actually received an incredibly generous offer: a professional designer has offered to give the site the kind of functionality I thought was only possible with "I have venture capital" level funding. He's encouraged me to think big, so stay tuned.