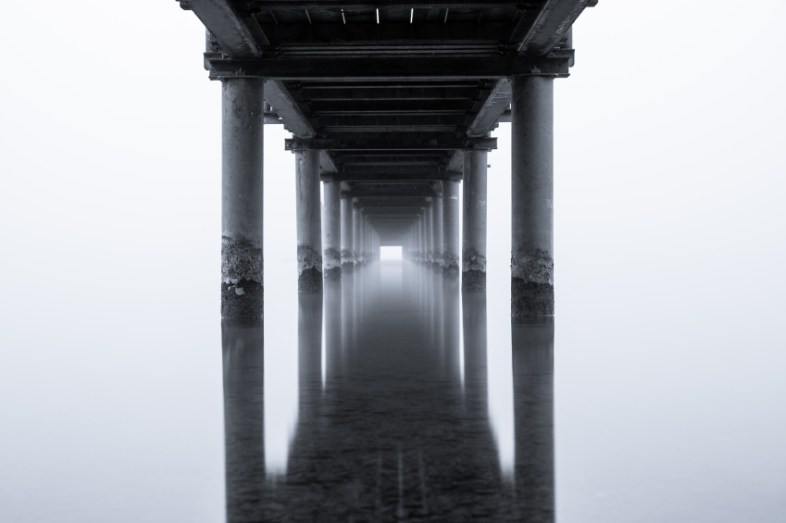 Crossings: 'A Whole CD Of New Music'
The necessary focus that many of us maintain these days on the development of the self-publishing sector in the books world can sometimes cause us to look right past the fact that contemporary classical music artists are also learning to be their own producers of what's important to them.
It's a big change that's happened in both literature and in music. The DIY aspect of it. Do it yourself.
That's the cellist Kate Dillingham, whose new album from Furious Artisans is Crossings: New Music For Cello. It's to be released on the 15th of this month.
Thanks to New York Public Radio's Q2 Music, a 24/7 Internet streaming service in contemporary classical, earlier readers had a chance to preview the CD. Its writeup in Album of the Week at Q2 Music by Marina Kifferstein is here.
From the first chord in the opener, Almost Within Reach, by Gilbert Galindo, you're hearing exactly the kind of resonant quandary that Dillingham's canny curation offer you. She is accompanied by pianist Amir Khosrowpour. And this is richly rendered music of its time: disturbing, provocative rhapsodies on quieter moments of internal need and grace — perfect for the melancholic intelligence of the cello's prized voice.
And the oldest piece is from 2009, she points out to me as we talk about it.
Like many of us who use Q2 Music as a virtual HQ for a fast-rising new-music army of listeners and artists, Dillingham is keenly aware of the curiously deep bench of outstanding composers we're hearing from in these early years of the century.
"A lot has happened to us humans since the year 2000," she says, "on a global scale, on a personal scale, on a spiritual level. There's been a lot of amazing change of thought, and representation of thought — which is how I think music really works, expressing something that we don't really have words for."
Getting this new collection recorded and beautifully produced to full professional standards required a sustained act of purpose on Dillingham's part in the importance of delivering "a whole CD of new music."
"I'd had it in my mind for a long time to do a recording of new music, but didn't have a repertoire of new music that I felt strongly enough about that could fill out a whole album. I wanted to do something that was unique to my experience."
Wry and articulate in conversation — with the classic wintry bare branch of a sturdy tree just outside her window as she talks — Dillingham suddenly widens her eyes and laughs in mid-sentence at the thought of what she and her associates have accomplished in making this album appear.
Number One, it's an amazing feat that we pulled it off.

Number Two, the editing process took a long time to get the real feel of each piece.

This has been one of the most fulfilling things I've ever done.
The Genres Come Tumbling Down
Almost eerily echoing current debates among authors about the book industry's overly restrictive genre designations and writers' needs to cross styles and customs where necessary, Dillingham talks about the newly flexible, evolving scene today, frequently involving composers who perform.
In the world of music, there've been such strict rules, strict academic rules for the last 50 years — many, many years. But in the last 10 years, I would say, the younger set and really all people who are composing music seem to be knocking down those walls.

They're taking some [influences] from the pop idiom and the rock idiom and jazz and hip-hop. We're humans, we don't categorize things, we listen to music we enjoy. And if [those influences] leak into the thing we're composing, all the better.

I think a lot of people are much more open to what's out there. Writing the way your teacher wrote works for a while, you emulate people you admire.

But you have to get to know your own voice. You have to go within yourself to find that. And have conviction with it.
Things are loosening up, Dillingham says. But the most important way to be sure that's happening? — is in the work.
The time for this change, she insists, has arrived:
Some people are talking about it more now. But it's being lived in composition. At least I like to think it is.
With three albums produced in the more traditional way — under the sponsorship of labels — Dillingham was prompted by her festival performances with a collective of artists, the New York-based Random Access Music (RAM), to try something daring and difficult: She wanted to bring all-new music forward with the collaboration of these composers and put the album together with their help, controlling every element of the result.
Self-publishing authors will be familiar with her approach to  getting the money the project required: "I used a site called RocketHub, which is like Kickstarter. I raised a good deal of the money that way. But it was a very collaborative business."
When asked by RAM members if she would return and play for an upcoming festival, she told them, "Well, if you'll write for me, I'd love to."
They wrote for her.
Crossings features music of RAM composers Galindo, David Fetherolf, Jonathan Pieslak, B. Allen Schulz, and Wang Jie, as well as others including Jorge Muñiz, Federico Garcia-de-Castro, Yuan-Chen Li, and Gabriela Lena Frank.
With another RAM composer, Guy Barash, Dillingham is preparing a new performance for his TalkBack series, in which she'll play cello and Barash will "play" computer programming, sampling her output and reconfiguring its sound onstage. And she's a member of the newly forming ensemble of players attached to RAM, she says with excitement. She has surely earned that seat.
In a video about the production of the new album, you hear Dillingham and some of the Crossings composers talk about the work on the new CD.
Notice an unintentional near-theme in some of the titles, from Almost Within Reach and Shivering Winds, Serene Sky to All I Ever Wanted, A Dance of Shadows, and Song of the Self. Longing is a kind of unspoken ether that connects and tones this work in Dillingham's exacting, poised, elegant performances.
You get a sense for how closely these artists have worked — in most cases, the music on the album is written expressly for her. And these performances, you can tell, are precision-tuned to their composers' concepts.
[youtube https://www.youtube.com/watch?v=mhfv74DbiIA%5D
'They Trust My Judgment'
So intimately did performer and composer work in some of the recordings on the new album that Dillingham tells of basically co-composing with Yuan–Chen Li "over the Internet." The composer would offer up a proposal, asking, "Does this work?" And they'd talk about texture and range together.
As it happens, the vocalise on that work, the haunting fourth track, Tian Jing Sha (Shivering Winds, Serene Sky), is sung by Dillingham herself. Her gentle, almost timid soprano might remind you of the work of Jónsi Birgisson of Sigur Ros, a great favorite of many followers of Q2 Music.
There's voice in one other piece, as well: In Pieslak's Bhakti 4 "Atma Shatkam" (Song of the Self), that's the composer, himself, providing a superb, powerful monsastic basso chant, at once familiar and unnerving.
One of the biggest satisfactions of the Crossings project, Dillingham says, is that despite the myriad details of creating and producing this album, the artistic aspect of the work "wasn't that difficult." And she knows this has to do with something authors are told about, day in and day out: patience.
Partly because I've been around for awhile, people trust my instinct. When I say I'm going to put out an album of all new music, they may not like all of it — they may not like any of it! But they trust my judgment in terms of what I think its value is.
'You have to get to know your own voice. You have to go within yourself to find that. And have conviction with it.'
Kate Dillingham
And in performance — as in the recent release party for the album at which she performed some of the CD's tracks — it all came together in a profoundly satisfying moment.
Kate Dillingham:
People are hearing music they've never heard before. And in some instances, they're sitting next to the person who wrote it. That's awesome! And look, there's another person who wrote for the disc, sitting over there!

All of what we do in our own personal place, our own personal hell,  organizing and putting it out? — when people come together and experience it in this fashion, it's a very powerful experience.

People are thrilled to be hearing something like this new music…the ink is still wet.