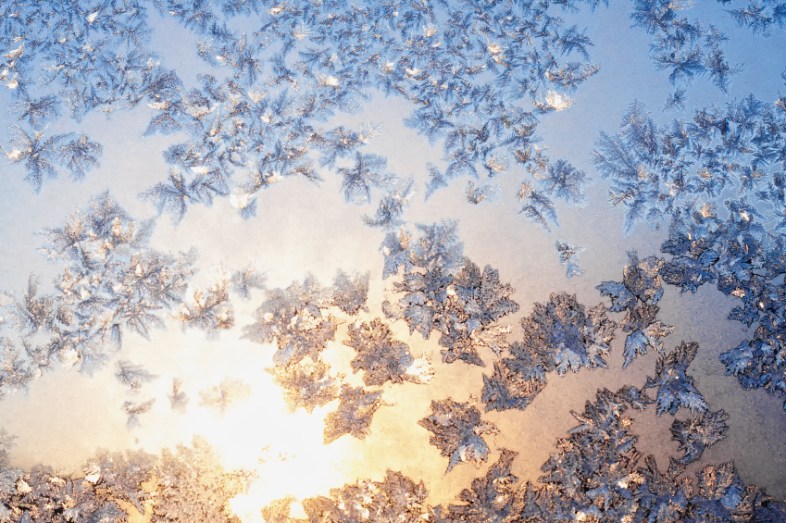 700 Years Of New Music
We start from the Medieval carols from England, those are 14th and 15th centuries.  We also have Renaissance music from the 15th and 16th centuries. Then we sing some pieces, actually, from the 19th century and 20th century, America. And then from the 21st century.
That's baritone Christopher Dylan Herbert, talking about the seven-century breadth of the music that he and his three New York Polyphony colleagues have recorded on their new Sing Thee Nowell release.
Update: New York Polyphony's new album has just been nominated for a 2015 Grammy in the Chamber Music/Small Ensemble Performance category.
New York Public Radio's 24-hour specialized stream Q2Music is featuring the new CD as a timely Album of the Week.
Herbert's associates — countertenor Geoffrey Williams, tenor Steven Caldicott Wilson, and bass Craig Phillips — have collaborated since 2006 and, as one of them says in the album's promotional video, performed hundreds of times together.
In an interesting moment in the tape — well worth watching if you'd like to know more about the group — Wilson, the tenor, talks of how in a quartet of voices like this you want each member's sound to retain its distinctive presence, just as you would in a string quartet. That's in opposition to a choir effect.
As Phillips puts it, the effort in this type of work is to maintain each voice's individuality "and balance our sound, not blend our sound." No mean feat. This is a demanding, intense type of performance.
Over the years, @NYPolyphony (should you see them on Twitter) has made a strong case for the revisitation of ancient music as a contemporary point of reference. Indeed, one of the early slogans of Q2 Music — which focuses in "contemporary classical" music, perfect for so many writers — was "500 years of new music."
All this music was new once. And some of it is comparatively new now, including a suite of "Five Carols" by the late Richard Rodney Bennett. In that section of the album, the quartet is joined by sopranos Elizabeth Babar Weaver and Sarah Brailey.
Almost immediately in "There Is No Rose," the first of these five carols, you hear the gentle tone clusters, the peculiarly melancholic dissonance that much of Bennett's work stamped so indelibly on modern music's character. This quintet of work sung by a sextet of such voices will, in itself, be worth the price of the album for many.
But the real surprise here may be in how the a cappella arrangements used by the quartet continually seek and fine the contemporary potential in even the oldest music. So distinctive are these selections, arrangements, and compositions that "There Is No Rose" is heard three times on the album — two times back-to-back — and it is, each time, a different experience.
Veni Emmanuel
It takes no time to get the sense for what the quartet is doing here. Andrew Smith's arrangement of "Veni Emmanuel" opens the album with the familiar, haunting, searching beauty of the carol you may know as "O Come, O Come, Emmanuel." All sounds gorgeously typical to our ears, a plainchant-unison long familiar to the season, in the Latin text said to have appeared in Germany in the early 1700s.
But then, at the point our English translations normally give to the breakout phrase, "Rejoice! Rejoice!" — here Gaude! Gaude! — something is very different. Smith creates a clash of pitches on the cry. This is suddenly something more than a celebration of the idea of salvation; it's needier, darker, far less certain than the usual happy-messianic conceit.
What you realize is that this iteration of the old beauty holds a new understanding of fear and insecurity, the Latin — Noctis depelle nebulas, / Dirasque noctis tenebras — holding us much closer to those "night clouds" and "shades of darkness" than the brighter aspect of a happy and holy birth that our modern renditions of this work promote.
'Nowhere To Hide'
If a wonderfully confirming "O Little Town of Bethlehem" caps the album — in an sweet arrangement that wouldn't disturb your parents much at all, that is — it's only after the quartet has worked its way and yours through a studied terrain of unexpected sound.
There's a lot of worry woven into "Un Flambeau, Jeanette, Isabella," for example (Peter Warlock) and a smartly narrative evocation of "Gabriel's Message" (another Craig arrangement).
Like good scene work, each piece crowds in on itself, with a sense of beginning, middle, end. Geoffrey Williams points out that the recording was made at the American Boychoir School, where he was once a student, in Princeton.
As Daniel Stephen Johnson notes at in his Q2 Music write-up — calling the album "a quiet seasonal treasure" — this is indeed anything but noisy work. That may be its most useful element for writers, too.
In a time of year wracked with the demands of family and festivities at the very moment deep memories and sensations are being reawakened, music of this kind can help center a creative mind. Like a clean line through a page of illuminated manuscript, New York Polyphony plots a course through the season for you, clear and thoughtful, exploratory but not contentious.
I like what Phillips, the bass, says about the type work you're hearing here:
It's creative and collaborative and democratic in a way that sometimes solo singing isn't. There's nowhere to hide. It's four naked voices singing, one voice on a part.
As difficult and exacting as tight plotting and characterization, these sounds, when brought together this way, form a retreat of a kind, a bit of shelter, a sonic chapel for tinsel-tired times and for edit-weary energies.
Not a bad place to be in any century.