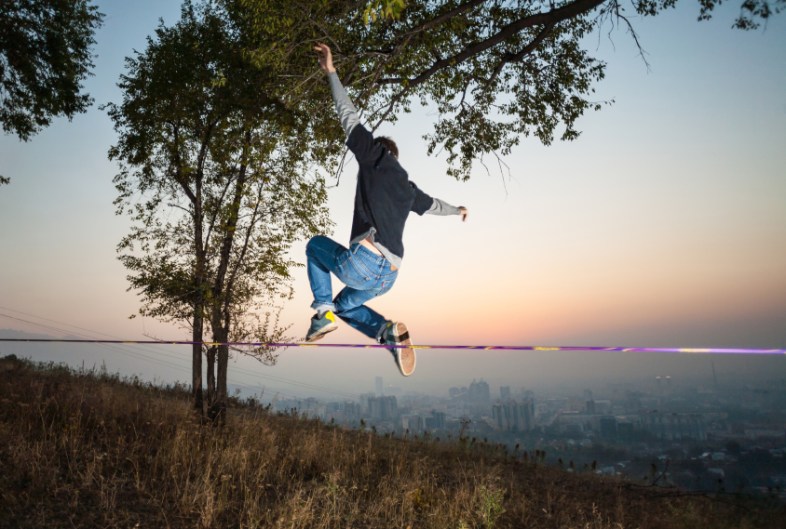 'The Best Parts Of Your 2014'
If you're like me, you may find it somewhat difficult to remember "the best parts of your 2014," but this, nevertheless, is the kind of talk we expect from Blurb.
Here's some more:
The best parts of your 2014 were moments only you could live. Now turn them into a book only you could create. Transform your favorite photos, stories, and memories into a one-of-a-kind book to treasure for all of 2015—and beyond. Make a book for friends, for family, for the special person in your life, or just for yourself.

Go all out and craft a gorgeous, custom photo album that highlights 365 days of your life with:

Inspiration to make your best book ever
Tools to make a book online or with downloadable software
Plug-ins for Adobe® InDesign® or Lightroom®
Ways to build an incredible ebook
Not a thing wrong with that advertising copy. In fact, I first heard of Blurb, myself, in exactly this mode.
A Danish friend in Copenhagen introduced me to the birthday-party photo books she enjoyed creating for her children using Blurb's service. Beautiful balloon-times-with-the-family memorabilia, these slim, slick books were coffee-table winners, hands down, grins hovering near cake, one's own life and loved ones rendered in Hallmark-esque hardback. Handsome stuff. Also a very specific niche.
After all, even the company's executive-team bios are set up with photos of each employee — holding a photo book, presumably one that he or she has made.
So it has been to my and many others' surprise that for more than a year now, Blurb has been working hard not to change its image, exactly, but to expand it.
The slogan, "Blurb. Where Your Ideas Become Great Books." still works, yes.
But the people of Blurb want you to know that this doesn't just mean pretty picture books. They'd like to be your KDP. That's right, Blurb would like you to think of them as an alternative to such self-publishing platforms as Amazon's Kindle Direct Publishing, Kobo's Writing Life, Smashwords, and so on. They want you to come to them with your novel, your lawnmower maintenance guide, and your mother's memoir. They want the self-publishing "tsunami of content," as Jon Fine called it while at Amazon, to float their boats, too.
And to that end, you can see some interesting drop-downs on their mainpage.
What you're seeing is a tiger changing its stripes. But, clearly, only in certain lighting. The medium is more than one message now. Bring us your shots from graduation day, yes. But also bring us your immersive-text fiction and illustrated non-fiction…and magazines, for that matter. Blurb wants to do it all, and is not to be underestimated. The company says it has more than 8 million titles in play.
It's change of direction, as I wrote last month at The FutureBook, first became apparent for many of us during the 2014 London Author Fair produced by Authoright. There, Blurb's founding CEO Eileen Gittins joined me and Authoright's Gareth Howard onstage to talk about how the company is morphing from that picture-book maker to a self-publisher's all-purpose, one-stop platform.
And, as covered in that article, Gittins has brought as consultants Richard Nash and Molly Barton, two high-profile industry players, to curate a standing group of author-services specialists for Blurb authors to consider hiring.
I spoke with Gittins about the new direction and the "Dream Team," as it's called, of recommended experts. You can see the listing here. And the fact you can see it so easily is one of the more interesting elements of the story: These recommendations are made free by Blurb to anyone. The company takes no cut of a transaction an author might make with one or more.
Gittins told me about the creation of the "Dream Team" when we spoke.
A Self-Publishing 'Dream Team'
"Over the last couple of years," Gittins tells me, "Blurb has really been focusing in on the self-publishing market."
And what has prompted them to hire Nash and Barton to help them generate a pool of experts is customer request.
"We have been getting queries for years now," she says, "asking for a recommendation" for one type of author service or another — book cover design, copy editing, developmental editing, line editing, formatting, etc.
"We have in our past been kind of allergic to this idea of, 'You get assigned 20 hours of an editor's time,'" as is part of some operations' self-publishing packages. Gittins' assessment of the consumer interest here is that it's not a desire to be handed an expert, but to be handed a true recommendation.
"We connected up with Richard and Molly…and spent a couple of days together in San Francisco," where Blurb is based. The main criterion for the selection of specialists for the "Dream Team" was "the creation side of a book's authoring," Gittins says. "Round Number 2, Phase 2, of this will be on the business side. So you'll see in future, additions to the team around publishers, social marketers, business planners, speaking-engagement folks" and so on.
Blurb's brief for Nash and Barton specified that "some geographic distribution" would be useful, Gittins says, resulting in a group that includes professionals in the US, UK, Canada, Australia, and on the Continent.
"The languages our experts will support," she says, "are English, French, and Dutch" to start, reflecting the bulk of the interest expressed by customers.
There was also, Gittins says, an attempt to find "a range of experience' among the specialists "to map to a range of fee structures."
"We're starting out with 50 people, and some of them wear multiple hats."
And in addition to the most predictable categories, such as exterior and cover design, ebook conversion, and art direction and curation, you'll find the offerings include ghostwriting. This, Gittins explains, is the result of hearing from many corporate clients who may have lots of content available for, say, a company history or special-focus book, but no writers on staff.
Clicking on one of the offered recommendations — say Marcy Dermansky of New Jersey for ghostwriting — you're taken to a bio on Blurb's site. You learn, for example, that Dermansky's own 2005 novel Twins, was a New York Times Editor's Choice selection.
And you're given a chance to contact her, sending her your name, email address, project synopsis, and "output type" (print, digital, or print and digital).
As it turns out, Dermansky also appears in the editorial categories of copy editing, developmental editing, and book coaching.
The Not-Just-Me-On-This-Project Factor
Gittins likes to cite something she was told by personnel at an author services company that she says now has gone out of business.
Without naming the company, she says that this group used a small sample of 35 or 40 projects to determine that when writers worked entirely alone on producing their work, "they only had a 10-percent completion rate — there was a 90-percent non-completion rate within a year for people working alone.
"The minute people hired one person," she says, the picture changed, she says.
"Because someone else was now waiting on you, the author, to send them what they were waiting on, so they could do their job and get paid," there was something around a 30-percent completion rate.
"And as soon as two people were hired, say a cover designer and an editor," she says, "the completion rate went up to around 90 percent.
"One of the things I've been saying is that just because you're 'self-publishing' doesn't mean doing this all by yourself. If it's that important to you to do this work, please don't do it by yourself."
Gittins says that Blurb has more than 1 million authors working with her company now. Many are making the "personal books," as she calls them, for which Blurb is known. So demand, as she notes, is in place.
"We've built scale," she says. "We don't need to charge" for the "Dream Team" recommendations. "We don't need to make any money on this transaction. Our business model goes 'ka-ching' when the title gets completed and units are purchased.
"It turns out that we're 100-percent aligned with the author here. The last person in the world in advance of a sale who has any money is the author. We want them to spend any money that they have budgeted for this on making a better book — please! I think everybody wins here."
Gittins says that Blurb's outreach to the business sector still is getting some fine-tuning. The many companies that today want to produce book content of one kind or another might not have the guidance they need. Some "turn up on our doorstep," she says.  In other cases, she'd like to work on how Blurb spots and targets potential business clients.
Another uncertainty in these early days with the "Dream Team," she says, is whether this initial group of around 50 specialists will be enough to handle the requests for recommendations.
Whatever The Author Needs
As Gittins works to widen the appeal of Blurb services beyond the original "personal book" market, tools have become an important feature.
Blurb's "Bookwright" software, for example, is a downloadable application for design and layout — for all the types of books Blurb wants users to produce on its platform. Part of its capability, she says, is in outputting a full range of formats from the same project file and free ISBNs.
For those personal photo books in particular, there's a tool called Bookify, which in turn is closely related to another tool, Booksmart, for photo books, notebooks, and planners.
Gittins' split on ebook rates is 80 percent for authors, 20 percent for Blurb — better than the 70-percent rate at Amazon, in other words. On print copies, authors buy the books at Blurb's cost, then mark them up as they see fit.
What has surprised her is that authors still want print as well as digital.
"We thought," she says, "that when we launched our digital services, we'd see gigantic universes of people who wanted not only digital-first but also digital-only. We found out that's not true. People are finding that most of their sales may be digital but that there still are people out there who prefer reading in print. Whatever their reasons, we want the author to offer a book in whatever format the readers desire."
And oddly, this brings the conversation back around, full circle, to "why I started the company" in 2o05, she tells me.
"When I started it, I wanted to give a gift," a book. "I thought, well, I can put all the content on a Web site and send people a link. But you can't gift a link."
The gift/photo-book business that's been good to Blurb over the years now positions them in something of a higher-end spot on the self-publishing platforms market — and leaves Gittins doing a good deal of talking in trying to widen the company's capabilities in the minds of authors who might like to use this alternative to one of the major retailer-based platforms.
"What authors are learning," she tells me, "is that even in genre fiction, which has gone hugely to ebooks — and I think I own five Kindles personally — there's a time you want a print copy. There are some books I want to keep. There's something about seeing them on the shelf."
The Blurb site has a strong educational component now with such pointedly titled articles as "Why We All Need A Developmental Editor" and "Merchandising Your Book For Readers — And For Profits" — all part of the fine line Gittins and her team are walking.
It won't make sense to run off the people who come expecting Blurb's usual family photo book. But obviously, the company can't sit by and watch other self-publishers walk by on their way to the better-known platforms.
'How can I create the best book in me?"
Gittins puts that question on the table: it's the one she wants to hear authors ask, and it's the one she's working to have Blurb answer.