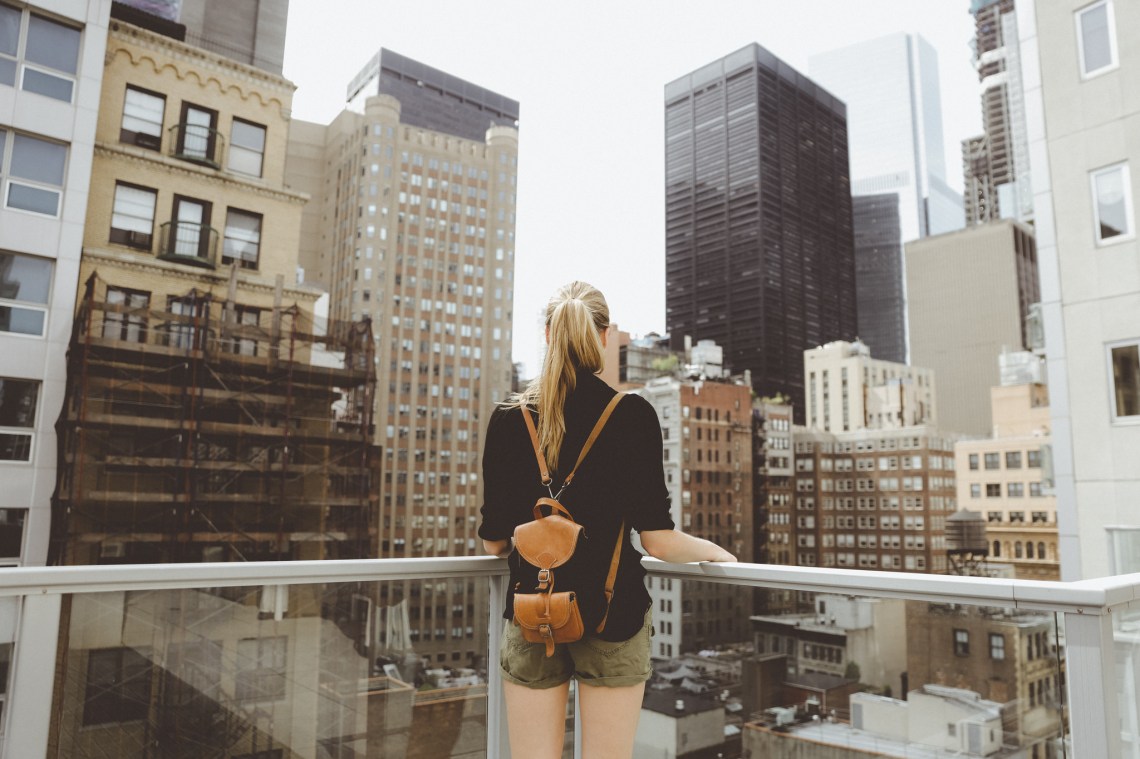 Central Park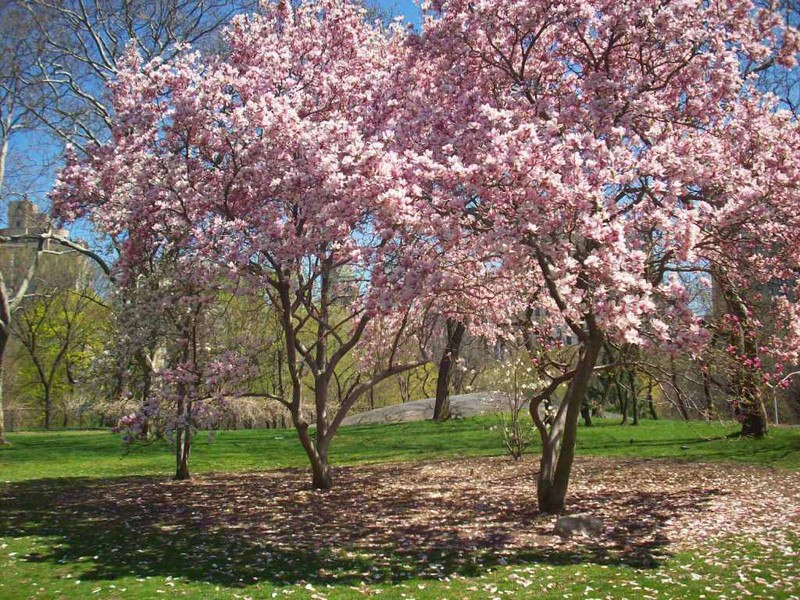 For both New Yorkers and tourists alike, one of the most beautiful areas to explore is Central Park in Spring. It's the perfect time to see the cherry blossoms – you'll see Kwanzan Cherry and Yoshino Cherry trees dotted around the park. Be sure to bring your camera so you can capture these shots once you're there, as the cherry blossom trees don't bloom for long.
Brooklyn Bridge
Walking on the Brooklyn Bridge has to be on your to-do list, whether you're visiting for the weekend or just exploring a new part of the city. When planning your visit to the Brooklyn Bridge, there are a few things to keep in mind:
You can either start with the Manhattan or Brooklyn side because the views from both directions are outstanding, but we recommend walking from Brooklyn to Manhattan to get a better view of the NYC skyline.
The best way to get to the bridge is by subway. Plan ahead and know which station to get off at.
Remember to bring your camera. The spectacular skyline view is just as pretty as you would imagine.
The High Line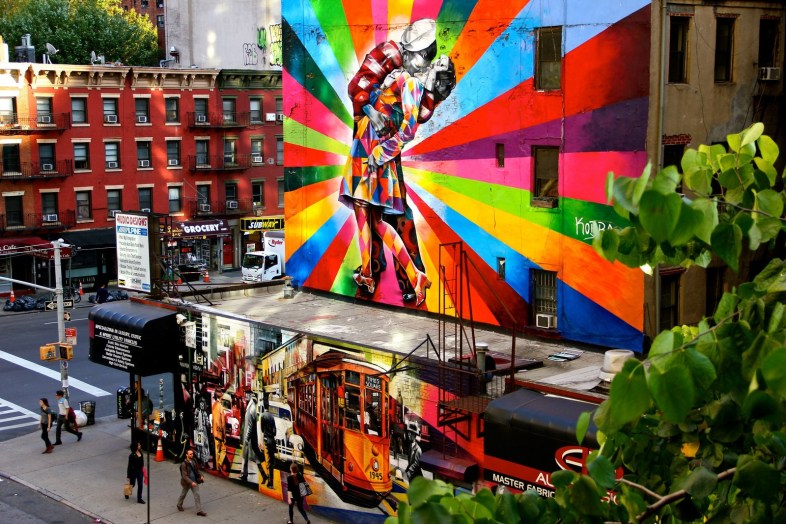 New York is such an artistic city, and The High Line is one of its most beloved public spaces.
Walking across The High Line, you'll witness a lot of beautiful street art and some fabulous architecture. It's a perfect place to capture amazing Instagram content, #nofilter required.
While in the area, you can also stop by the Chelsea Market and pick up some delicious snacks. Make a day of it and watch the sun set from your High Line perch.
DUMBO
DUMBO is one of the best places in New York City to catch some sun during the springtime. A picnic in Brooklyn Bridge Park provides spectacular views of the Manhattan skyline. It's also fun to rent a bike and pedal along the riverside.
Many locations in DUMBO reflect the artistic, local vibe of Brooklyn, and provide amazing opportunities for the enthusiastic photographer. You can find the famous St. Ann's Warehouse (which hosts theatrical performances), the historic Jane's Carousel, Brooklyn Ice Cream Factory, and the Jacques Torres chocolate shop.
DUMBO is easy to reach either by subway, walking, bus, car, or even ferry, which starts operating in late spring.
SoHo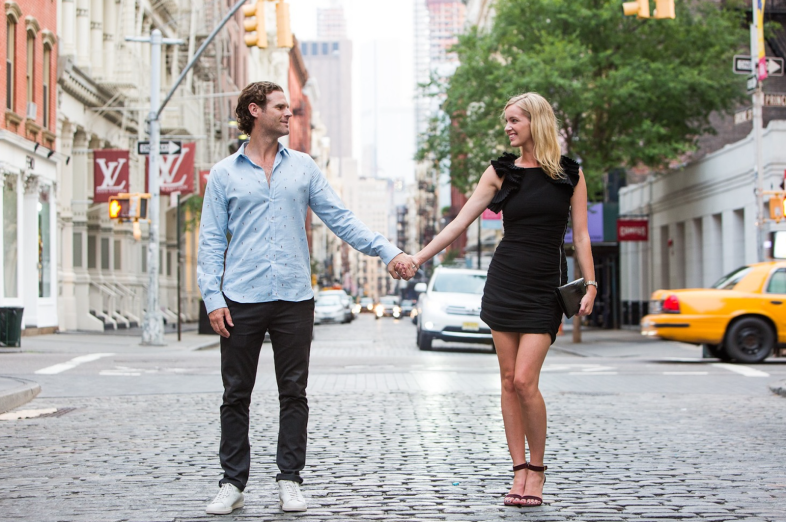 SoHo is the fashion center of New York City. If you're walking down its cobblestone streets you'll probably catch a glimpse of a long-legged model or stumble upon a photo shoot.
On Broadway, you'll see a bunch of familiar fashion brands such as American Eagle, Victoria's Secret, H&M, Uniqlo, and Urban Outfitters. You can also find exclusive flagship shops like Gentle Monster located exclusively in the area.
SoHo also features beautiful, historic architecture and a unique design aesthetic. Bring your camera and get ready to shoot a nice vintage-style photo!