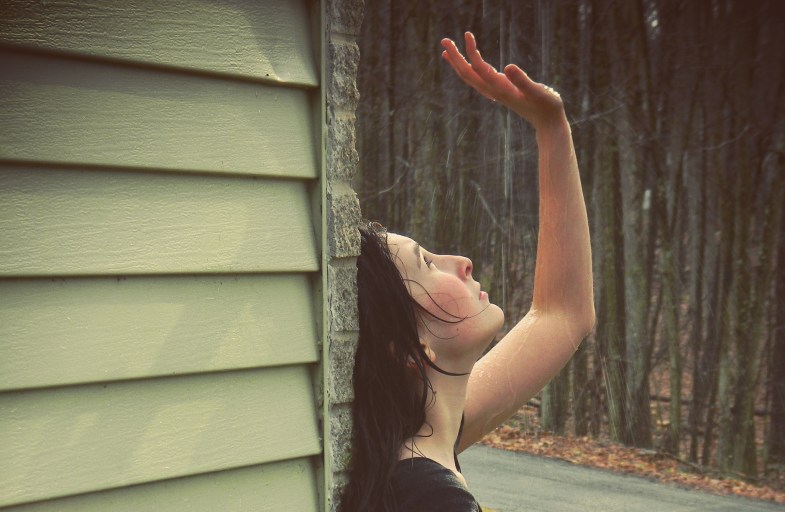 Each and every day starts with the sun rising. As your alarm clock rings, you abruptly are reminded of all the tasks you must complete today. Get to the gym. Walk the dog. Finish that paper for class. Send that report to your boss. These tasks don't care about you and your feelings. They simply have to get done.
"But I don't feel well" says a relentless voice in your head.
There will be days this world will roll all over you. It will smack you in the face again and again and again. Once you're knocked down, exhausted, lifeless, the world may still refuse let back up. On these days, all that really matters is that you try and enjoy the show. Try to enjoy the heartbreaks. Try to enjoy the rain. Try to find enjoyment in the days that are so rough you don't want to get out of bed. For it is on these very days that the sunset looks the most beautiful.

1. Recognize that this is normal.
The truth is you are not always going to wake up on the right side of the bed. No one does. There are going to be days that you just can't win. Days where you don't want to dance to your favorite song, laugh to your favorite movie, joke with your best friend. Having a one bad day doesn't mean you are depressed. It doesn't mean you are doomed or anti-social or that your life is over. It only means one thing: you are human.
2. Measure your blessings.
Make a list of everything you are grateful for. Experts suggest if you want to lose weight, simply counting your calories can help. If you want to save money, making a budget is a great start. If you want to change your negative mindset, you should begin by counting all the things you are grateful for.
3. Practice just one random act of kindness.
Pay for a stranger's Starbucks. Bring cookies to your neighbor. Volunteer at a local animal shelter. Many studies show that helping others can result in overall increased feelings of well-being. It will also give you a sense of doing something bigger than yourself.
4. Get off Social Media.
Engagements. Weddings. Promotions. People post their best moments, not hard times or struggles. Be happy for your friend's accomplishments but don't compare your one bad day to their highlights.
5. Know that today will end.
Nothing is permanent. Remember the sunset is just around the corner. At the end of every day, good or bad, there is a sunset. The world never forgets to kiss you goodnight. No matter how lucky or unlucky you are, no matter how privileged, how sick, how tired you may be, every day the world paints its ceiling for you.