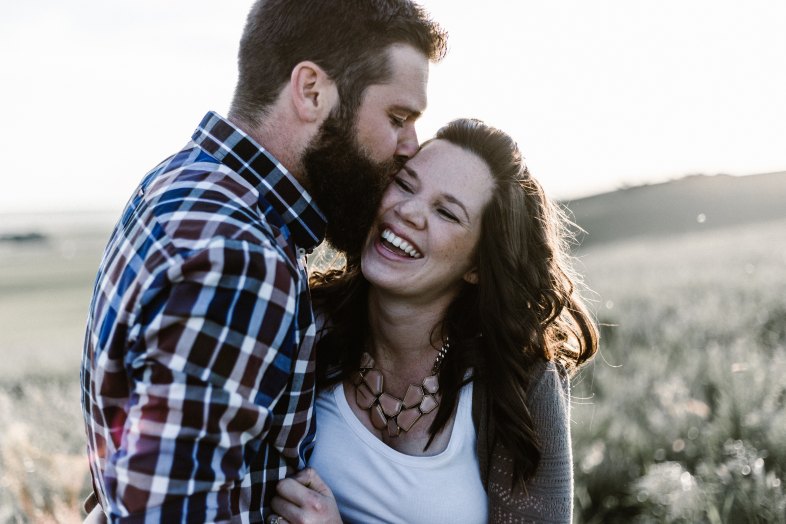 For all my life, I've been told that good things come to those who wait, but after three years, I'm tired of waiting.
Underneath it all, I'm tired of only seeing you from afar. Tired of only brushing against the tip of your iceberg. Tired of going to sleep at night with nothing but your name on my mind. Tired of seeing you every single day, but still so far out of reach.
Certainly, you never failed to brighten my day, even when I didn't ask for it. Even when I didn't deserve it. You gave me your smile, your words, your presence, and I could never have asked for anything more. That was enough.
Know that you were my light at the end of the tunnel, and it didn't matter to me how many days I'd have to suffer, my mouth dry, palms sweaty, mind blank. There has been no sweeter sorrow than to have been madly in love with you.
You're always the first I want to share my happiness with. And even in sadness, the mere thought of you is enough to bring me comfort, even in my deepest valleys. You are the passing thought that adorns my daydreams and the focus of all my fervent fantasies.
I cannot stop imagining a thousand lives we could have. And though I've barely scratched your surface, I cannot help but believe in that future. I cannot help but believe in what small hope there is for a life together. I cannot help but believe in the thought of us.
Over time, my friends have told me that I'm not in love with you, that I'm only in love with the thought of you. But I don't care. If the mere thought of you can capture my mind and my heart for three years, then I no longer have any choice in the matter. My heart no longer belongs to me. It's yours, whether you asked for it or not.
Unfailingly, unabashedly, I am in love with you, there is no longer any reason to deny it. And whether or not you know it, whether or not you feel the same way, whether or not I've ever crossed your mind, I've waited long enough.
Maybe you feel the same way. Maybe you don't. But I've languished on your doorstep for far too long. I've fantasized too long about your brilliant smile like fireflies, your hair like a sliver of moonlight, your eyes like miniature galaxies. I've waited for you for three years, to give me the slightest indication that you had feelings for me. But the sign never came.
I watched the skies for a shooting star, but all I saw were dark clouds and a moonless night. And I'm done living in the darkness, my heart rising and soaring some days and shattering into a thousand pieces the next. I'm done picking up the pieces of my own heart, one by one, every time I struggle to read your signs. I'm done with waiting.
And so before graduation, before the end of all things, I will tell you how I feel. I will take my leap of faith. I will let my heart go free and sing the song it has kept inside. I will put my future on the line for a chance at a future with you.
This is why whether glorious dawn or silent twilight, know that I will never regret the time I spent loving you. Because no matter the agony it's caused me, I know it in my bones that it was real. That it is real. That it will continue to be real even if you turn me down.
The tail end of three years is nigh, so here goes nothing. Nothing but the truth, and nothing left for me to lose. So for now, let me say, without hope or agenda, that I am deeply, desperately, maddeningly in love with you. And my wasted heart will love you even as spring turns to summer and summer into spring.