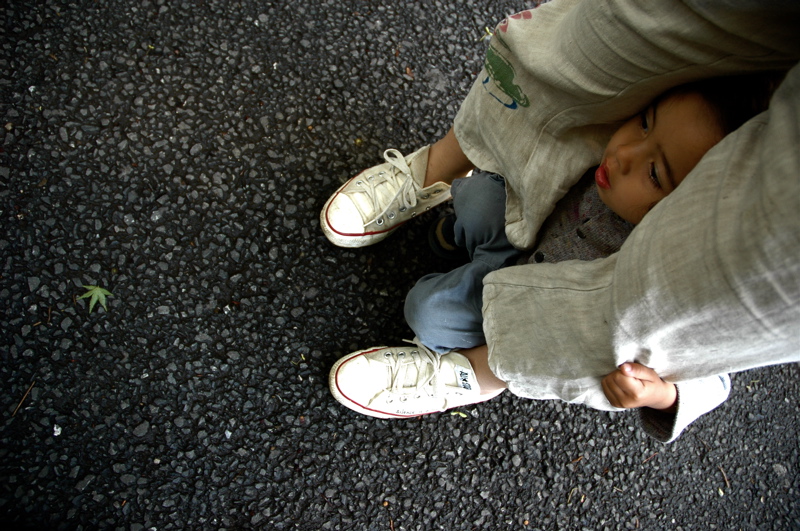 I've been darn lucky to raise such a really good kid.
I spent a lot of days worrying about how I would put food on the table, afford medicine when he got sick, and whether or not I was doing all I could to give him what he needed.
I stayed home for so many sick days I thought I'd lose my job. I stayed up late cooking and putting loot bags together for Halloween parties and Valentine's day parties, and Santa surprises. And I loved every single minute I've had with my child.
As one of my older and wiser gal-pals told me one day while I was laying like a beached whale on the sofa, pregnant and sick, "Guilt will be a constant for you once this baby is born. You'll feel guilty about everything. You'll always think you can do better."
I remember thinking that I wish she would just shut up. I remember thinking that all of these little nuggets of wisdom were huge warning signs during what should be the happiest time of my life. But they were right. As a mother, you never stop worrying that your child is happy, warm, well-fed and as they get older, not being a little shithead.
Becoming a mother was the single-most amazing and terrifying thing that ever happened to me. I felt strong and fierce and terrified and vulnerable all at the same time.
So here we are, on the cusp of having this child officially become an adult, and it's all been worth it.
Luckily both parents get along as well as possible, and I believe we've provided him a good solid foundation for making decisions and embracing life.
Friends have been a wonderful support, surrounding my son and I with time, listening ears and rounds of congratulations.
But as a single parent even moments of joy and success have been bittersweet.
For the most part, I attend all of his activities alone. I feel great pride, joy and a sense of accomplishment with no one really to share it with. Information about new opportunities comes and goes, and at the end of the day, it's on my own that I wonder about them, rationalize, hope and dream for my child.
There is no partner to turn to for another perspective.
What I have learned during the past few months is that not only have I done my best as a parent, but I've done well in general, helping my child make decisions that will hopefully result in greater happiness and success for him.
You will walk home from first days of school with no one to reassure you that they will be ok. You will send them out on their first time away from home, watch them perform in plays, the band, sports, on their first date, taking the car for the first time, with yourself being the only cheering section.
You will do this alone, with no one to witness these passages from child to adult.
Sharing great joy is what makes joy so wonderful.
If you are on your own I have two pieces of advice; don't second guess your intuition when it comes to what's right for your kids, and don't settle for good-enough. It's all worth it. Every single minute that you worry and wonder, and spend alone.