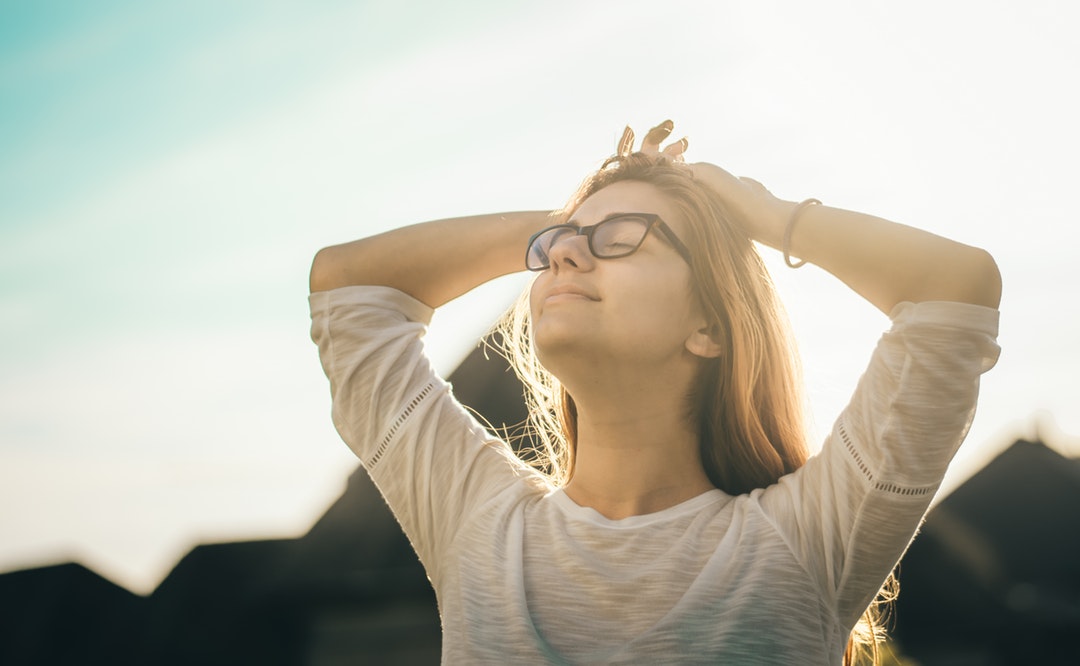 I remember having those sleepless nights, countless moments of overthinking, frequent outbursts of silent cries. Trying to figure on my own how I ended up in a situation I never saw myself being in and just wanting to run away from it.
How badly I wanted it to end.
How badly I wanted everything to just stop.
How badly I wanted to just disappear and be invisible to the human eye.
but that was then…
Having gone through it, looking back, I realized I had to be there. I had to grow through that season and not just go through it. I had to have those sleepless nights to call on to God to tuck me into bed and give me the rest I needed. I had to have those countless moments of overthinking to fully surrender my thoughts to the one who is in control. I had to have those frequent outbursts of silent cries to clear my thoughts to feel and hear His presence. I had to be there.
He said in Matthew 11:28 "Come to me, all you who are weary and burdened, and I will give you rest." And He never failed to do so. After coming to the Lord with all the burdens I had, He comforted me by reminding me of this:
"You are going through this because you will get something from it. I can see you, I can hear you, all you need to do is run in to my arms and cry out everything to me. My embrace will give you comfort and rest. Greater things are still ahead, you will see in the days to come."
So to you, my dear friend, whatever you are going through, whatever rocky road or never-ending obstacles you face today, know that you are never forgotten.
You who always try to carry the rock of burden on your own, it won't be long before it becomes too heavy and too overwhelming on your own. Drop that rock of burden, don't carry it on your own, lift it instead and as you do He will lift it up with you. He is more willing to do so with you. 
Know that He is not overseeing you but is looking over you. Know that even the greatest warriors inevitably faces defeat, but it is our perseverance to stand up back again and do better for His kingdom that makes the difference. Knowing that God is right behind us as we face these giants in our lives, He will swing alongside with you the sword of His victory.
I pray that through your trialing moments you would always remember His promise in Deuteronomy 31:6 'Do not be afraid or terrified of the giants of this lifetime, for the Lord your God goes with you wherever you go; He will never leave you nor forsake you.'
He will never leave you.