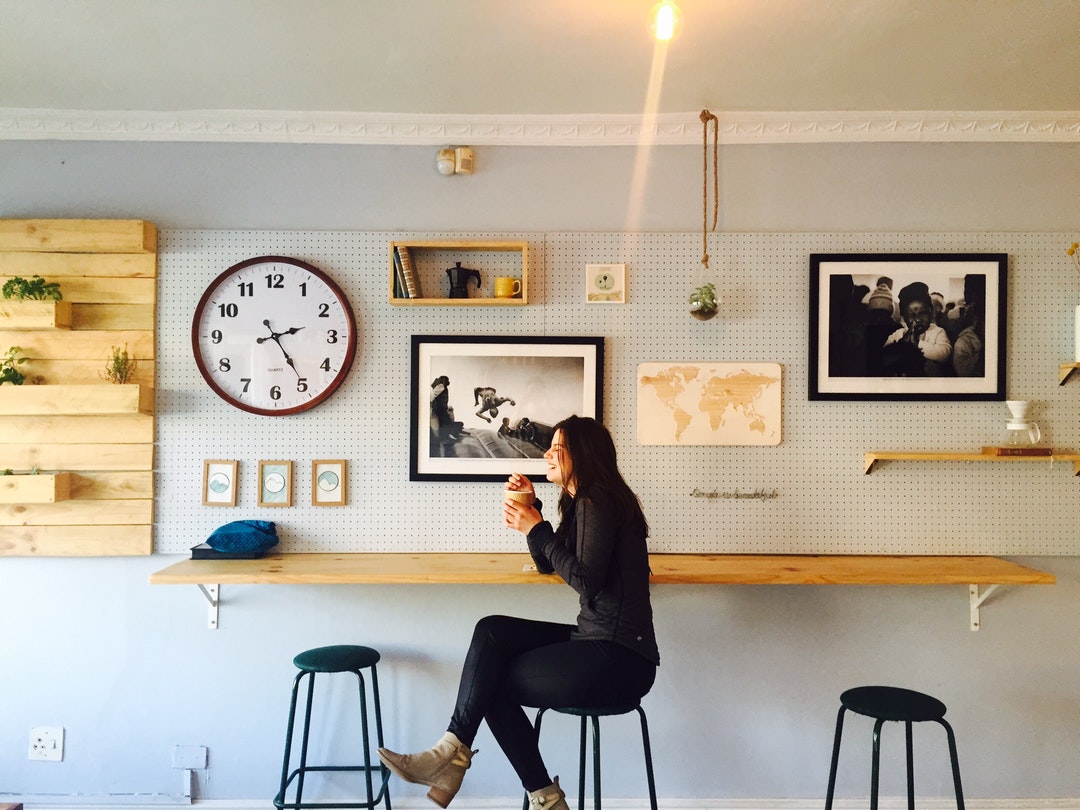 I sit at a cafe on the Quay in Paris today and think about my life. I think about the fact that I have recently quit my job and have given up the only security I have ever known in order to chase my dream of writing.
I sit at a tiny teal table set for two, occupied for one, and send my father a video of adolescents ziplining across the canal. The Paris Plage (beach) season is about to close. I imagine the scene is a great video clip to send my family. It's a picturesque sight. There are birds flying in the background, an espresso by my writing journal, and rowboats making their way north towards the Paname Brewery.
I record and my send my father the video. My phone bings and the response rolls in. "I see they have chemical trails in the sky there too," he says. I'm flabbergasted. It is intended to be a joke and I laugh. Typical dad response. This is the kind of banter we share and I love it. But then I begin to deconstruct our mindset. I wonder "Is this the manifestation of American mentalities or is it the normalization of 'global' cynicism?" Is pointing out the negative first an unspoken humanistic approach that we all participate in perpetuating?
Let me start off by saying that my father is amazing. He taught me how to be resilient and to believe I was capable of achieving anything I put my mind to. The moral to live by: Don't let anyone else dictate your behavior.
But life can wear down any strong willed person. How much of it is human conditioning? How much of it is nurtured by our unique existences?
I have a unique experience because I have been blessed enough to have people in my life that have taught me how to be aware of my mindset. I know that anyone that wants to change needs to understand that it is a conscious process. It means reconditioning your mentalities. It is an active and ongoing practice. The person needs to learn how to become positive by looking for the constructive elements of any given situation. Point out the Positive. Verbalize the Positive. Believe the Positive. Repeat. Practice, practice, practice.
I look at my phone and respond to my father. "What about the kids zip lining across the canal? What about how free they feel as they are weightless in flight?"
Here I was pointing out a "silver lining." I have been doing this for so long that my responses are a subconscious part of my metal processing. The product of warrior training to overcome the anxieties of a former life. So what else could someone do to facilitate more positivity in their life? What are the next steps?
1. Every time you're about to be negative (or already have been) go positive. TWICE. 
It's easy to spin any circumstance and make it sound comedic (I actually think it is a great way of shifting a negative tone) but don't allow humor to be the only legs you stand on. Allow it to lighten the mood and then think of what you can take from it that is constructive. Don't inflate the negative.
2. Think about a lesson you could learn regardless of how terrible it is. 
Don't worry about who's fault it is, who deserves the blame, or whether or not they have "suffered" enough. That is not your concern. Worry about yourself. Think about what is meaningful and what you can learn for the next time.
3. Put on a song that changes your mood.
This is probably my favorite step! Music is magical because it makes you FEEL. Use it to your advantage. Let it make you FEEL amazing. Blast it. (I don't know think I need to admit how many times I've played Paramore on repeat.)
4. Think of someone positive. What would they say?
If it's hard for you to think of something positive (everyone begins somewhere!) then think of someone you know who thinks positively. What would they say? Or think of an affirmation and repeat it to yourself until you believe it. Don't knock it 'til you try it.
5. Be prepared.
When you wake up and sense you are feeling a little bit off or irritable, go in search of positivity. Find positive quotes. Find an image to redirect your energy. Think of things that make you happy. Go on onto Instagram or Pinterest and find images that feed your dreams. Screenshot them. Look back at them if you need to. Remind yourself that the universe is always listening and positivity is your ticket to manifesting.
6. Apologize. Life is a learning curve.
Regardless of how awful the circumstance, forgive. Forgive yourself. Forgive someone else (if applicable). The only person you harm holding in negativity is yourself. We all make mistakes. We all hurt others. We all hurt ourselves. Remember this when you think about what it takes to grow and self-actualize. to everyone looking for happiness. One with insight, opinions, power, and light.