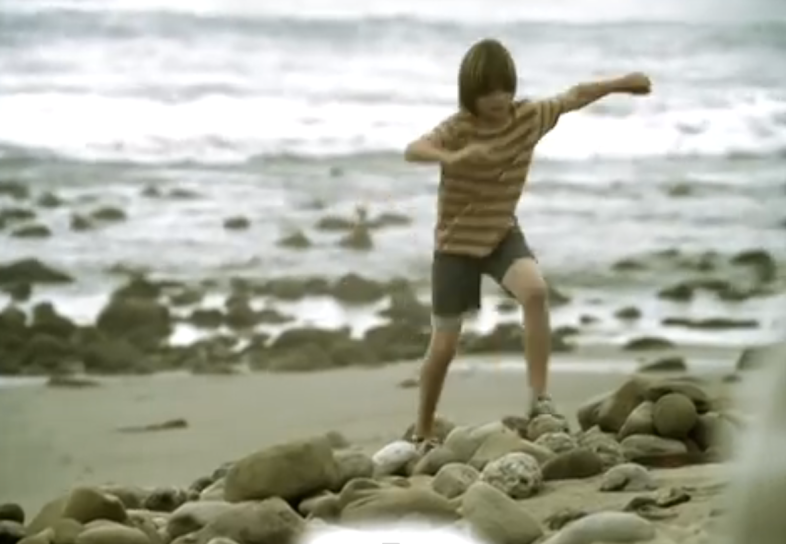 I inherited my musical obsessiveness from my mother. When I was growing up, she went through what we lovingly refer to as "phases." There was the Phantom of the Opera phase, in which she bought every movie version and every soundtrack that had ever been produced. The Emmy Rossum/Gerard Butler version was her favorite, though. Either the movie or its music were constantly being blasted from whatever area of the house she happened to be in. She transferred this love affair to an obsession solely with Gerard Butler in which she entered a fan club and won a tshirt design contest for her shirt, "Everyone's an actor, but Gerry's the best!"
Her next memorable phase was the Bollywood phase. It began with the 8-hour long movie Jodhaa Akbar and ended with her learning Hindi and taking a trip to India to better understand her newest passion. To this day, half the songs on our 20 GB music library are from various Bollywood movies.
It is best to let obsessions run their course because the more you try to fight them, the stronger they become.
Obsessions can actually make you successful. They develop you into a more self-aware person, plus prove that there are many ways to be a nerd (we aren't all into Star Trek and Harry Potter.) You will learn things you never would have. Steve Jobs, Thomas Jefferson, and Leo DaVinci were all known for their extreme obsessiveness, and it gave them the drive to stay working on projects.
So, here goes.
20 Signs You're Overly Obsessed With a Song
1. The first time you heard The Song, you had a spiritual breakthrough. Somewhere, another person has had an experience just like you, and put your exact emotions into words. Not only are the words right, but everything about The Song is perfection, down to the way the singer's voice cracks a little on the final word. When you listen to it you feel heartbroken yet reassured.
2. You push repeat. And then again, the circular arrow. And again.
3. Yes, you did just use up the last 28% of your battery listening to The Song.
4. You wake up with The Song stuck in your head for three days in a row.
5. All of your old music seems pathetic in comparison to The Song.
6. You have too much respect for The Song to have ever sung along.
7. Doodles are no longer funny stick-figure-men fighting each other. They are The Song lyrics, written on every margin of spare paper.
8. Time is now kept in 4 minute and 36 second increments.
9. You've read the top 50 Youtube comments on The Song's various lyric videos.
10. Any minor differences in lyrics or quality on the aforementioned versions highly upset you.
11. Your social life has suffered because you don't close out of the Youtube app.
12. You decide to buy the live version and the album version of The Song, even though you usually just download songs for free. This is worth a thousand $1.29s on iTunes.
13. You plan time into your day to be alone so you can listen to The Song.
14. Guinness may possibly call you because you doubled the world record for number of times listening to one song.
15. You only feel complete when listening to The Song. Withdrawals are likely if too much time goes by without a listen.
16. The Song makes you want to paint. Or become a marathoner so you can listen to it on repeat in peace.
17. A new pair of earphones wasn't a splurge but rather a necessity. You needed to listen to The Song in higher quality.
18. The Song becomes the theme music of your dreams. It is in your head whenever you wake up.
19. The artist's other music is researched as you desperately look for another Song like The Song. You are extremely disappointed because no other form of music will ever adequately capture your passion for The Song.
20. You've never actually told anyone about The Song.

***
20 Obsession-Worthy Songs
1. "The Best Deceptions" by Dashboard Confessional
2. "Robbers" by the 1975
3. "Bruises" by Chairlift
4. "Skinny Love" by Birdy
5. "Ink" by Coldplay
6. "Deepest Ocean Blue" by Tristan Prettyman
7. "How Deep Is Your Love" by the Bee Gees
8. "Heart's On Fire" by Passenger
9. "Wrong Turn" by Jack Johnson
10. "How Long Will I Love You" by Birdy
11. "Lakehouse" by Of Monsters and Men
12. "Can't Take Love For Granted" by Mary Chapin Carpenter
13. "Samson" by Regina Spektor
14. "Sparks" by Coldplay
15. "Transatlanticism" by Death Cab For Cutie
16. "Stolen" by Dashboard Confessional
17. "Can't Help Falling In Love" covered by Ingrid Michaelson
18. "In Your Atmosphere" by John Mayer
19. "I Can't Make You Love Me" by Bon Iver
20. "Only One" by Yellowcard
BONUS:
21. "Thinking Out Loud" by Ed Sheeran
What songs have you been obsessed with?