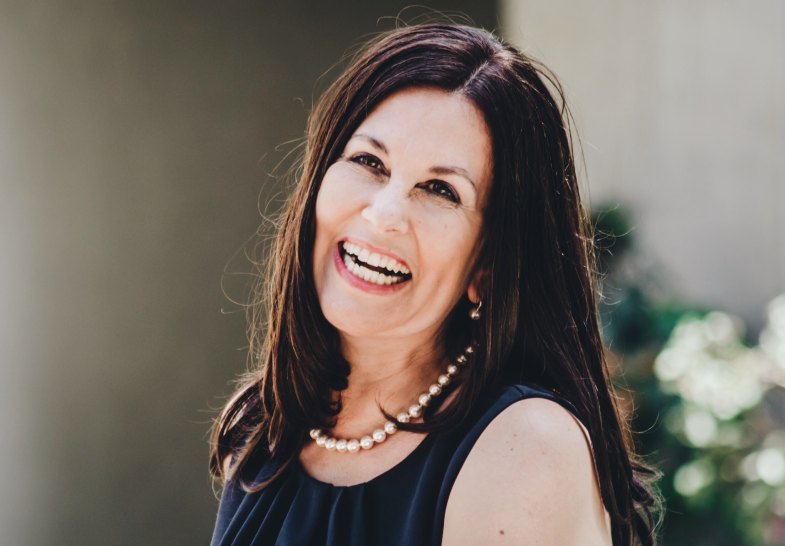 Last week, I attended a very special event. A friend of mine threw a soiree to celebrate entering the next chapter in her life: her 40s. It was a lovely event, and while I had a great time, I couldn't help but realize what a negative, awful outlook everyone had on the woman's age. Sure, we were physically celebrating her turning 40, but the comments I kept catching throughout the night told a different story.
"She looks great for her age."
"I wonder what she'll look like by 50."
Here's the thing about your 40s: a lot of people look at it with an old-school attitude unfit for the generation that refuses to play by the rules in which we currently live. We're living longer and looking better than ever before. While these comments by well-meaning people were supposed to be compliments, they just conjured up all the societal expectations that we're supposed to ignore. The goal is to never look your age, because what you are is always lesser than what you could be. Some feel the mindset pushes them forth to strive for more, to take better care of themselves, to indulge in the extra treatment. Whether you look at it as incentive or oppression, you're still valuing the outsider's perspective.
I spent a lot of time considering this when I turned 40. Here's the conclusion I came to: it looks like the person, the person doesn't look the age. 40 can be anything: a stay-at-home mom, a soldier deployed elsewhere in the world, a CEO, a man, a woman, the list goes on.
What matters more about 40 is not how you look but how you feel. Here is how, in my opinion, you should strive to feel at 40:
1. More compassionate. A lot of your inability to relate to others results from being critical of their actions. You find fewer reasons to dole out harsh criticism as you become more understanding of what life is capable of. It's a freedom that only comes with experience, but it changes your interactions with people in unexpected ways.
2. Able to laugh things off. Your sense of humor relaxes in a way that will open you up to new experiences and new relationships. You realize the value of enjoying your time and you're able to appreciate each moment.
3. Sure of yourself. Many women spend a majority of their 20s pandering to obligatory feelings put upon you by different people in your life. In your 30s, many have zeroed in to only feel obliged to their own families. By your 40s, you're finally learning to put yourself first, and it's magic. You're also less critical of yourself as a result, which opens your eyes to how hard you were on yourself before.
4. Stronger. Physically, emotionally, mentally, you are at your prime. You know your body and aren't scared to occasionally push it to do new things. You know your heart and how you experience emotions and seek out people and opportunities that serve your health. Mentally, you know how to parse things out. You understand how things work and are inspired. Knowing not to sweat the small stuff frees up brain space for ideas that will enlighten you.
5. Like you're still finding your way. Believe it or not, you can feel all these things at 40 and still feel uncertain about a few things. The change in your attitude and perceptions of the world around you are just a step in finding your way. The next part comes with what you decide to do with your new self. This time, your approach is different, because you know it's okay and pretty common to feel like you don't have all the answers. The possibilities are endless.
I suppose if you "look 40" when you turn 40, I should worry about you. You've been sucked into this idea that it's a look, a downturn rather than a milestone. Instead, celebrate yourself, every girl you've been, every woman you've grown into, and every woman you'll be.