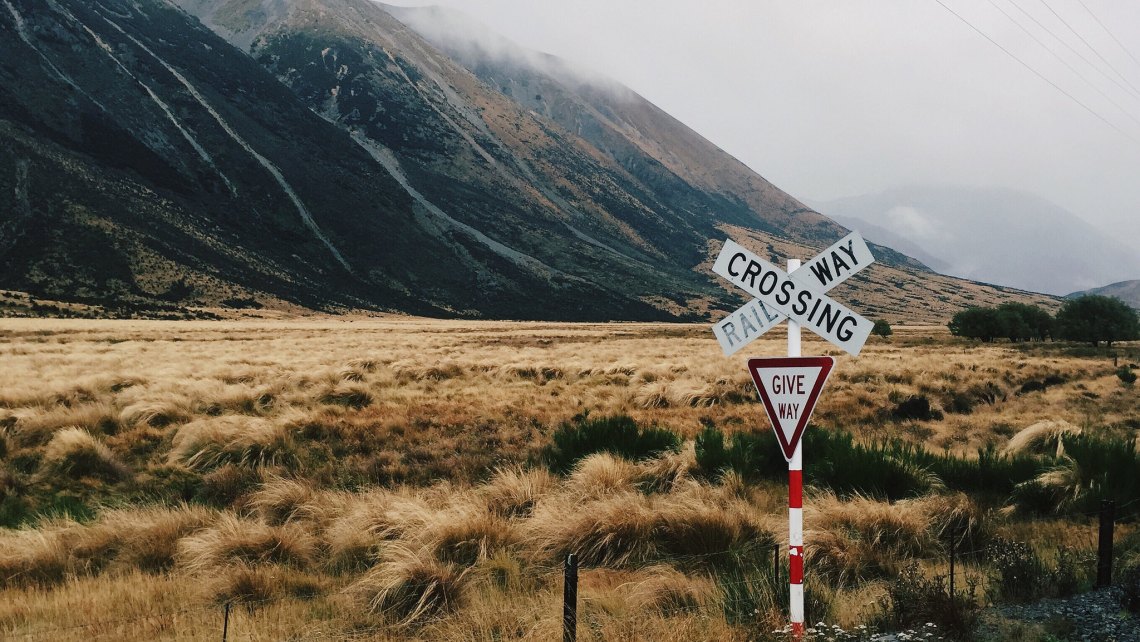 I knew it was a bad landing the second I jumped off my surfboard. I didn't need x-rays to tell me I was in trouble. The unmistakable bone crack, my now dangling ankle, and the unbearable pain I felt as the ambulance bounced along the dirt Costa Rican roads gave it all away. I had broken my leg and it was serious.
But instead of worrying about the quality of healthcare in Costa Rica, or being scared about the treatment options ahead, the only thing on my mind was Machu Picchu.
Allow me to explain. See, my husband and I are newlyweds. We had recently tied the knot in a beautiful ceremony on a beach in Costa Rica and were getting ready to set off on our much anticipated honeymoon. Our plans would take us on an amazing adventure to South America where we planned to spend 4 months exploring Colombia, Bolivia, Brazil and Peru. We were set to depart for Peru and scheduled to hike Machu Picchu in less than a month.
Was there any chance I could still do it? "Absolutely no chance," the doctor laughed at my question.
"Your treatment options are 3 months in a cast or surgery, but either alternative has a recovery period of anywhere between 3-6 months." Our hearts sank. For 2 people who lived and breathed travel (we had quit our jobs to be able to embark on this honeymoon), this was devastating news.
The month that followed the accident was the hardest month of our lives. We were forced to cancel all of our travel plans as I underwent surgery to have a titanium rod and plate inserted into my leg. I spent the weeks that followed cooped up inside the house unable to do anything but watch Netflix in bed. My immobility zapped the newlywed zest right out of us.
We argued often. I cried daily. Life was starting to look incredibly bleak and depressing.
We knew something needed to change in order to keep our sanity and revive our relationship. Travel seemed like the only plausible remedy.
At first, we struggled to find a trip suitable for my limited mobility. But after a bit of research it hit us. If I couldn't get out of the house to explore, then the house had to come with us. So we rented an RV and set off on an epic road trip across the U.S.
As Canadians, we had never placed a US road trip very high on our travel bucket list, but this journey opened up our eyes to the beauty that awaited us just south of the border. Our alternate honeymoon turned out to be one of the most amazing adventures we've ever been on!
We traveled from Chicago to Los Angeles in a brand new RV, equipped with a small kitchen, bathroom, hot shower, comfortable queen size bed, and plenty of space. It was comfortable, spacious, and had everything we needed for a safe trip in my condition.
We made our way through Iowa, Nebraska, Colorado, Arizona, and California and were rewarded with some amazing views along the way. The scenic drives, particularly those in Colorado, like the Million Dollar Highway through the San Juan National Forest and the Lookout Mountain Drive outside of Denver, surpassed all of our expectations. So much of the beauty around us was right outside of our window.
But our trip was so much more than just driving in the RV. While in Nebraska, we enjoyed a beautiful day exploring Omaha. It took me 4 hours to make my way around 4 blocks of the Old Market, but being able to get out and see a new city again felt like the best medicine.
Since we couldn't go on any hikes we found alternate ways to get closer to nature. In Colorado Springs, we took a cog train to the top of Pikes Peak and were rewarded with incredible views of the entire Rocky Mountains range. In Glenwood Springs, we let nature heal my body by spending the day soaking in the mineral hot springs overlooking Colorado River. In Arizona, we found a remote camping spot in the Kaibab State Forest where we watched wildlife roam just a few feet away from our RV. When we got to the Grand Canyon, we simply sat on the rocks overlooking the canyon, all the while soaking up the awe-inspiring views of this natural wonder.
We spent our days in the sun and our nights under stars. We savoured gourmet home-cooked meals, and enjoyed two beautiful weeks in each others company. We had the flexibility to go anywhere we wanted, whenever we wanted. We didn't have to deal with hotels, endure bad restaurant service, or rely on buses or flights to get us from one city to another. We were unrestrained and absolutely stress-free!
This wasn't a trek to Machu Picchu, but it certainly was one of the most memorable and incredible trips we've ever been on.
It was a trip that saved us, a trip that revived us. And a trip that healed our bodies, our minds, and our hearts.
It was a stepping stone to more travel, more road trips and more adventures in the US and beyond. The only question remains, where do we go next?