Psalm 147:3 "He heals the broken hearted and binds up their wounds."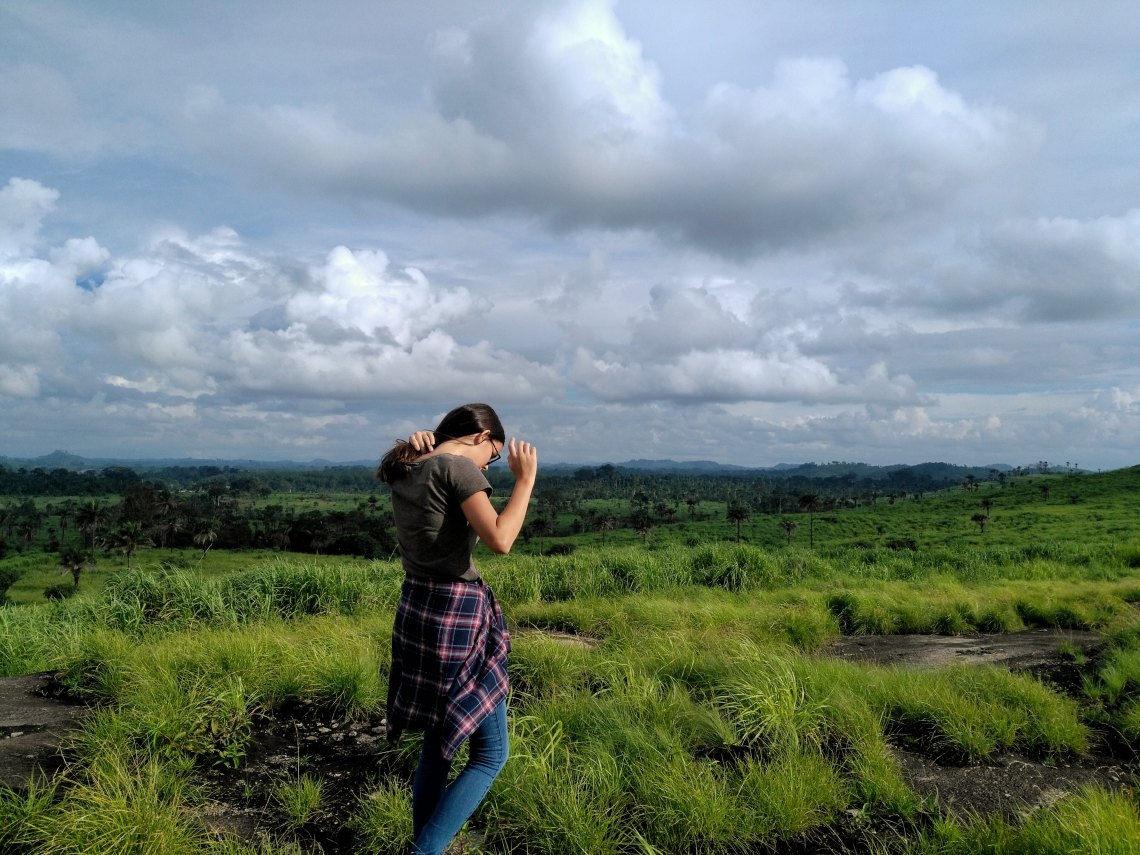 Tiring isn't it? To love people and not be loved back. It hurts, doesn't it? When someone who told you, "I want to make you happy," becomes the very reason of the tears you shed every night as you cry yourself to sleep. It's devastating when the person who you built future plans with suddenly disappears, leaving you all alone as you watch your world crash down before your very eyes. It's hard to move forward when the words they used to say and the memories you've had together pulls you down into the deepest oceans, making it hard to breathe until you feel like your lungs would explode and rupture your chest.
There'd be moments when you want to just sleep forever, or wish that when you wake up you'd realize that it's all just a bad dream. But you open your eyes and there's this giant fist squeezing your insides, crushing your rib cage, the broken bones tearing at your flesh and heart, and no amount of crying could subside the pain.
"Why?" You'd ask yourself. "What have I done wrong?", "Am I not good enough?", "I have exerted all my efforts and love and gave everything, but everyone who does nothing except cheat seem to be the one who gets all the happiness while I am the one miserable.", "Was I not pretty enough?", "Don't I deserve to be happy?", "Was I not worth the risk?"
You bare yourself to someone, showed them your best and worst, showed them the scars you hid from everyone, and you let your guard down because you were under the illusion that they'd be brave enough to accept the whole package. And you believed them when they said, "You're a beautiful girl with a beautiful heart," and "You're worth the change," and all the songs and letters they wrote about you. All the sweet things seemed real enough so you look over the little red flags flashing angrily at you, you look over the possible heartbreaks because you're ready to accept the rose with all its thorns. But as you showed them one scar after another, and flaws after flaws, they closed up and run away.
Now you second-guess everything they've said, the motives and the reasons why they did what they did–you even second-guess yourself. Are they real? Did they really mean it? Was it all just a lie so they can get you to open up? Was it a mistake to let all my walls down? Should I have just remained closed up? Should I have chosen otherwise? If I hadn't done what I did, will everything turn out different?
But you move on, get over it, meet someone new and fall all over again only to realize that you've trapped yourself in another loop of heartbreak. Next comes bitterness that hardens the heart, and you'd find yourself too damaged to give love another shot. You've been messed up enough that you can't even recognize yourself. You've lost so much of yourself because you gave way too much too soon. You couldn't even answer the question "who are you?" anymore. Do you want what you want because that's what you really want, or do you want what you want because that choice would please your "someone?" You've altered yourself to suit your love interest's taste before you could even discover who you really are when you're not with anyone.
I hope that you'd keep reading beyond this point, because what I'm about to say is probably something you've already heard but dismissed. But I want you to know that I was a girl who I thought was already damaged beyond repair. I was the girl who jumped from one relationship to another–guy or girl, I didn't mind. I was that someone who was deprived of affection so I sought it unknowingly from romantic relationships. I was raped without knowing it was called rape, and I thought getting forced to have sex was something "normal" between two people in a relationship. I was that girl who was starving for acceptance so I people-pleased my way into my relationships–I've even learned to say the right words that would hit the "spot."
I was the girl who, a year ago, couldn't even distinguish which part of me was real and which part was altered to fit my partner's preference. I was the girl who had panic attacks in the middle of work for overthinking a label-free relationship. I wanted the pain to stop. I wanted everything to end. But I gave God a try.
Maybe in your mind you're already saying, "We all know God loves us–that's why He sent His Son for our salvation!" You see the signs, "Jesus loves you," everywhere but that didn't keep you from your heartbreaks. The thing is, my dear readers, there's a whole lot of difference between knowing that He loves you and actually feeling and getting overwhelmed by that love. I grew up in a Christian school and our family converted to Christianity so I knew all the facts, but things took a different turn when I finally experienced the fullness of His grace and love. I thought I already knew everything but no, it's more than what I thought it was. "More than I could hope or dream of," as the song goes.
Things didn't get better in an instant, but as soon as I called out to Him, He answered with Jeremiah 31:3 (ESV) "I have loved you with an everlasting love; therefore I have continued my faithfulness to you." or if you'd try a different version (MSG) "I've never quit loving you and never will. Expect love, love, and more love."
We often look for love in people and forgetting the ultimate source of that word. We choose the temporary relationships over The One that we should be pursuing first, because we are deluded that the romance this world is promoting is what we need to make us happy. But how long does that happiness last? Up to what point can you stand heartbreaks after heartbreaks until you've had enough?
Maybe you're thinking, "If Jesus really loves me, why would He let me get hurt like this?" That's the thing, He doesn't want you to go through that unnecessary pain. He didn't want me to get raped (that was the consequence of me disobeying my parents and pushing through a wrong relationship), He didn't want me to have fits of panic attacks, He didn't want me to lose myself into the people I chose to love. Those were the consequences of my actions. We made our choice and we're not free to choose its end result. And most times, God allows pain, God allows our hearts to break and crack so His love can seep through those little gaps in between, so change would emerge from the inside out.
But you see, we are given a choice to accept or reject Him, He will not force His will and love in our lives, otherwise He would've just created robots out of us. But you know what's amazing? No matter how many times you reject Him, no matter how much it hurts His heart, He will keep on pursuing you. Does it hurt you too? When you get rejected? When you're treated as the last resort? When they love to be with you only when it's convenient for them? Then you can imagine how much God understands your pain. Imagine how many people in this world prays for blessings and abandons Him when they get whatever they want. Imagine yourself going out of your way to offer love to someone only to be spat on and ridiculed. That's exactly what happened when Jesus stepped down from His throne, when He became human, when He was whipped and nailed to the cross, only to be mocked by those He saved.
He knows your suffering and He wants it to stop, He wants you to let Him stop it. And He knows that the only love that can make you whole is His.
I offered God my broken pieces, my broken heart, my broken life, my incomplete identity, and my mental instability–He knows the most wicked thought in my mind, and the darkest desires of my heart but HE ACCEPTED ME. He took my hand and helped me move forward, one step after another. He taught me to trust Him every step of the way. It was a gradual process and there were moments when I felt like running back to my not so comfortable comfort zone, where I was familiar with, but God constantly reminded me through Isaiah 43:18-19, "Forget the former things, do not dwell on the past. See I am doing a new thing! Now it springs up, do you not perceive it? I am making a way in the wilderness and streams in the wasteland."
See how amazing He is? He created a way in what seemed like a dead end for me and I praise Him with all that I am! Jesus put an end to my cycle, He broke my patterns so I can escape and run to His arms. SO I CAN FINALLY FEEL THE FULLNESS OF HIS LOVE.
Maybe the same thing is happening to you right now. Maybe you're tired and you're finding it difficult to trust people, and you've already given up on love and on yourself. But God is whispering to you, "Just try me, son/daughter. Try me, and I will love you with a love that heals, with a love that overflows. You'll never be lonely again because I will fill your heart with a supernatural joy that no pain nor suffering can take away. My beloved, I will never give up on you, I will never let you go. No matter how many times you run away from me, I will pursue you because I love you and you are worth dying for."
More than a year have passed since Christ met me with His love, and since then I haven't gotten in any romantic relationships (that includes label-free). And no, I'm not bitter, or hurting or lonely anymore. He replaced my missing identity with His personality, and now my heart beats to share His love to people.
I am His and whether He's got a love story in store for me or if that love story is just exclusively between Him and me, I'll be more than okay because I've never been this content in anyone's love. I'll be more than okay because I trust His heart. And I pray that you too will experience this kind of love! Just let God love you and you'd experience something way beyond than what you expect. There'd be no dull moments because He will fill your life with purpose. When your love for Him grows cold, He will refuel it so you can have more. He will sustain that love.
If you haven't accepted Jesus yet in your life and you want to experience this love that I'm talking about, you can follow this prayer and just add whatever you feel like opening up to Him!
Dear Heavenly Father,
I come before You in the name of Your Son Jesus, who died on the cross as He bore my sin, who conquered the grave so I can be free. I believe that You sent Him for my salvation and that whoever believes in Him shall have eternal life. Forgive me of my sins, Father.
I accept You Jesus as my Lord and Savior. Thank You for the free gift of life, thank You for Your grace. I know I am a sinner and have turned from people to people, vices to vices to fill the empty void inside my chest but only You can fill this gaping hole inside me. Jesus, my King, I invite You in my heart, I invite You in my life. I want to feel the fullness of Your love. Help me be free of my cycle. I surrender it all to You. Be the center of my life.
Thank You Jesus. In Your name I pray, amen.
My prayers are with you dear readers. Stop wandering away, and remain in His love. I promise, you won't regret this decision.