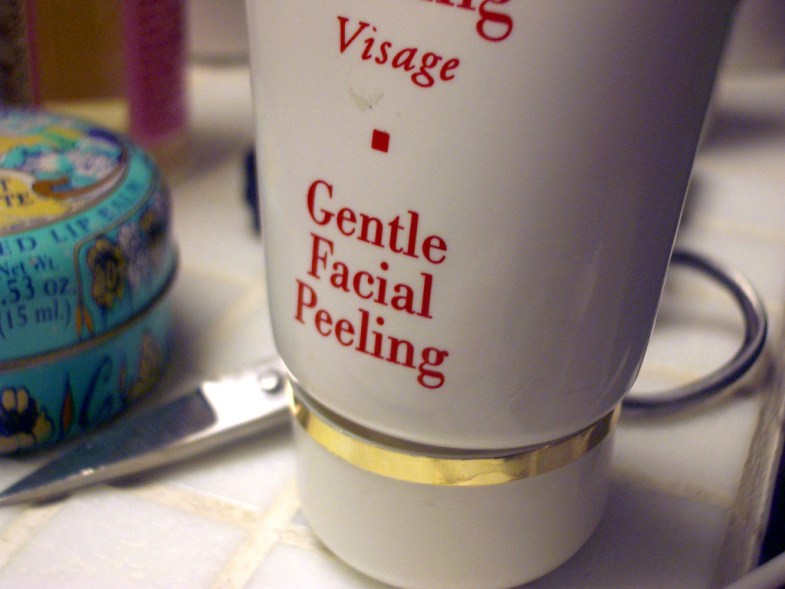 Rich people are always finding new ways to get more youthful-looking features and their methods never fail to be, well, interesting. If you don't believe us, then let me remind you of the time Kim Kardashian had a vampire facial.
And just when you think they can't get any weirder, derms are now giving facials using newborn BABY'S foreskin.
We wish we were making that up. But we're not.
The treatment is called a HydraFacial and it claims to erase wrinkles, reverse sun damage, lighten dark spots, and prevent acne.
Dr. Gail Naughton tells New York Mag that one donated foreskin provides enough for over a million treatments. Getting cells that are from a newborn is ideal because it's in the best shape and secretes protein known as growth factors, which maintain the health of the cells.
Dr. Naughton has developed technology to grow human tissues outside of the body. The cells are applied topically in order to encourage adult skin cells to regenerate — a process that tends to slow down as we age. Apparently, after three rounds, any creases in your skin will fill out.
What exactly is the process for this procedure?
Well, the 30-minute facial is a five-step process that begins with cleansing the face (the normal way); the skin is then treated to a salicylic-and-glycolic-acid peel by a machine.
The same machine then vacuums up the peel to remove blackheads and flaky skin. After that tiresome process, they smear antioxidants and hydrating hyaluronic acid onto the face followed by the smearing of the foreskin extracts. And to finish things off, they put the patient under a red LED light to target oily skin fine lines and hyperpigmentation.
Writer Ashley Weatherford got the facial herself and seemed happy with the results.
"My skin glows in a way that I thought only Jennifer Lopez could glow. Fresh from the facial, I saunter into a photo shoot wearing no makeup because my confidence is at Beyoncé levels. My nasolabial folds are still visible, although a bit less pronounced now. (Presumably, two more treatments would help even more.) And a part of me feels like a Disney evil queen, draining youth from a newborn for a few weeks of a restored complexion," writes Weatherford.
Um, awesome for you, Ashley, but we'll stick to our over-the-counter scrubs.

This post originally appeared at YourTango.