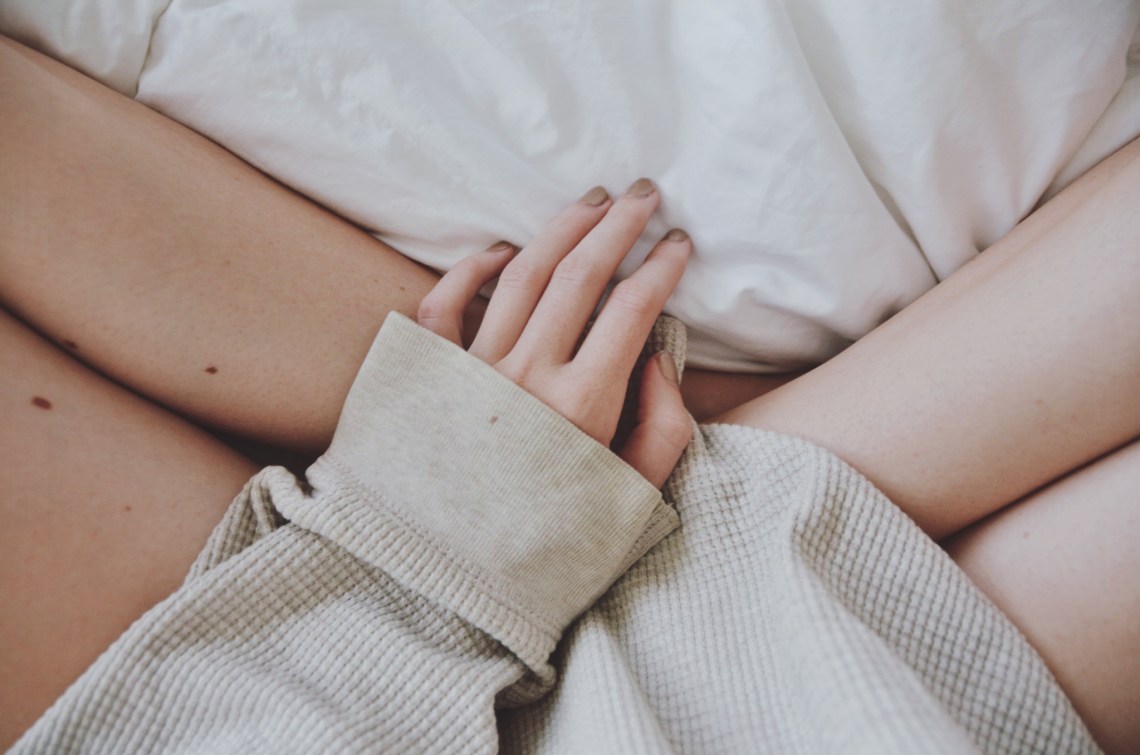 1.. "I think the other co workers knew something was up. He didn't want them to think I was getting preferential treatment, or at least that's what he said, so it only happened a few times. We wouldn't do it in the office or anything, but we'd meet up right after work. The first time it was at his place, the second time it was in his car. It was great, honestly best sex of my life, most likely because we both knew it was somewhat forbidden, and secondly because it was something we'd both never done before. The sex was adventurous because what we were doing was adventurous, and we both had no expectations. It was easy, uncommitted, and exciting." —Lindsay, 26

2. "One day he called me into his office (I worked outside in the cubicles) and I immediately thought I did something wrong, emailed the wrong person, forgot to order pickles in his sandwich, something, anything. He told me to close the door behind me, so I really thought I did something wrong. I honestly thought I was getting fired. He gave me this weird look like something was bothering him, and then asked me if I liked baseball. I was so confused. I told him I watched it on TV sometimes, and he said his friend gave him two tickets to the game that night. He made it sound like we could discuss work at the game, and I basically believed him because I was so clueless that he would ever even be interested in me. He told me we could go straight from work, together. I didn't want to insult him (or get fired for saying no), so I agreed to go.
When we got there he bought me a beer, which I thought was a little strange, but again, everything he was doing was really nice so I couldn't complain. The entire game we didn't talk about work once. I finally started to realize this was his way of asking me out, and I found it strangely cute. He was really different outside of the office. When the game was over he insisted on driving me home, which again I thought was really nice. When we got to my building, we were sitting in the car and he told me he had a really nice time, all the sudden he started leaning in for a kiss and I was caught so off guard but also so intrigued. I let him kiss me, and because of how much I enjoyed the kiss I invited him upstairs. He gladly accepted the invitation, and slept over that night. We went to work together the next morning. It was so random, but I loved every minute of it. It was actually kind of funny how we had to make it look like we came to work separately. No one had any idea, and he wasn't all weird about it afterwards. It was a one and done type situation, but I didn't mind." —Kristin, 28

3. "Our job required us to travel together often, sometimes we'd have to be in a car with one another for 6 hours, and we'd talk a lot on those drives, not just about work, about life. I think we both knew that sometimes the conversations got a little inappropriate, in terms of what should and shouldn't be said to coworkers…but at that point we had developed a really comfortable relationship. On one of those long drives he asked me about my wedding that never happened. My (ex) fiancé proposed in May 2013, but we both mutually agreed to end the engagement (and the relationship) about a year later.
I was telling my boss that my ex and I were both young and didn't know what we really wanted. He told me my ex was crazy for not marrying me. I'm pretty sure that was his way of finally admitting aloud that he was attracted to me. It was the first time he had ever said anything like that, and since he took the chance I wanted to take one too.
I told him to pull over, and he looked at me like I was crazy. I told him I wasn't kidding, so he pulled the car over and I grabbed his face and kissed him, hard. I could tell he liked it, and I didn't mind it either. He got back on the road, and when we finally arrived to our hotel we didn't go to our separate rooms." —Cara, 29

4. "I was new to the company. He was an executive and I was an assistant. I was really nervous the first couple of weeks because I didn't know anyone and I didn't know the basics of the job yet. One day I was in the kitchen looking for a fork for my salad, and I was basically opening and closing every single drawer, probably making way more noise than necessary. He came in, opened the silverware drawer and said, 'Is this what you're looking for?' I smiled and thanked him, and we introduced ourselves. He asked what I was doing with the company and I told him which worker I was an assistant for, he said something along the lines of, 'Wish I had an assistant who looked like you,' and I immediately was super embarrassed, but also strangely flattered at the same time.
He was a lot older than me, but he was one of those really good looking older guys, that hot salt and pepper look. At that moment, I sort of just laughed off his comment, but throughout the next few weeks I noticed that any time I was in the kitchen, he'd suddenly find a reason to grab a snack or water bottle. One day we were both in the kitchen again and he suggested that we eat somewhere together where there was more of a selection than granola bars and water bottles. He was so smooth. I, of course, fell for him.
He took me out to an extremely overpriced restaurant, told me to order anything on the menu, and took me back to his place after. Of course he lived in a house with a pool AND a jacuzzi and of course he got me naked in both of them. I slept over that night and when he drove me home in the morning he told me to 'keep this on the dl at work.' The DL! Really?! I never slept with him again, and I avoided the office kitchen at all costs after that. I always packed a lunch and made sure nothing in it needed to be refrigerated or microwaved." —Marissa, 24

5. "We both worked at a day camp where counselors were strictly prohibited from dating one another, (weird, I know). I guess they didn't want the little kids to think anything, but who knows. Anyway, one of the directors was SO CUTE. He was super tan from being out on the sports field all day, and built perfectly…from being out on the sports field all day. I would see him around the camp all the time, and every time my group had sports I basically prayed he would lead the activity. Unfortunately, that never happened.
BUT one day after camp when I was walking to my car, I heard someone call my name. It was him! I had the biggest crush on him so naturally I was really nervous when he approached me. He introduced himself and told me that he saw me around camp a lot and would love to get to know me more. My heart seriously dropped. I actually felt like I was floating and I think my smile ate my face it was so big. We exchanged numbers and started texting that weekend. He was a great texter. He asked me to see an outdoor movie with him which I thought was absolutely adorable. We had our own little blanket and sat in the grass and it was the cutest thing ever. When the movie ended we stayed after everyone else had got up and left. We were talking about camp and sharing stupid stories about the kids we took care of everyday. He joked about how counselors weren't supposed to date and sarcastically asked if I thought they'd ever find out if he tried to kiss me. I couldn't even talk because I was so nervous, and luckily I didn't need to. He kissed me and we both couldn't help ourselves. We did it right there on that blanket, and it was perfect, basically the best summer romance of my life, and the other camp directors never found out. What a stupid policy anyway, it's camp!" —Courtney, 23

6. "I don't want to say I was looking to get a raise, but I mean it was in the back of my mind. He hit on me from the very beginning, and he wasn't exactly discreet about it either. I definitely liked the attention, and it didn't hurt that he was a total babe. Of course it made me feel good when he'd ask me to stop by his office just to tell me he liked my blouse, and as bad as this sounds, I think the only reason I wasn't creeped out by it was because he was good looking. I knew exactly what I was getting myself into.
He said he was separated from his wife, and he wasn't wearing his wedding ring. They didn't have children together either. We had sex in his office a few times, and to be honest it wasn't as hot as it sounds. It was really uncomfortable, and I was too busy thinking about whether or not everyone could hear us to truly enjoy it. Having sex in an office gets old pretty quick despite what others may think. He never even bothered asking me to have sex anywhere else, it wasn't like I was asking him to take me out for dinner and a movie, just a simple bed would be nice. I will never have sex with a boss again even if it means a monthly bonus." —Alexandra, 27