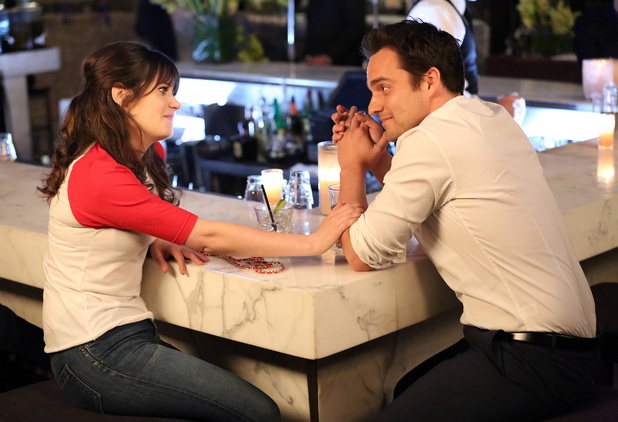 FEED ME
You must be into fine dining, but also willing to eat complete and utter crap. This includes, but is not limited to: store-bought boxed mac n' cheese (extra points if you agree Cracker Barrel is the reigning champ), Taco Bell, actual tacos, Lunchables (Bologna preferred), and Portillo's.
COMMUNICATION IS KEY
I speak several languages, so you have plenty of options. Can you formulate your thoughts into grammatically correct, specific, yet concise sentences? Write me a letter; I dare you. I could be yours forever.
BE A FEMINIST
How about instead of me pretending to like sports, you pretend to vehemently hate them? Or maybe you actually do hate sports, but also strongly feel that sporting events are a valid and appropriate stage for social protest on a national scale, and OMG we're already completely perfect for each other. I will, however, shocking as it may be, become emotionally invested in the World Cup every four years, because in addition to being a feminist, I am also a global citizen.
BE ABLE TO READ (SUBTITLES)
I basically hate English. Have I mentioned I'm a global citizen? I love Bollywood and Amélie, and my brain almost exploded after I watched The Handmaiden. Gran Hotel is the best show to ever grace Netflix/Hulu, and I really need someone to watch Raw with me because I'm too scared to watch it alone. I know I told you to feed me, but make sure I don't eat for at least an hour before or after we watch Raw. Maybe be willing to hold my hand (or hair if I puke) during this movie.
KNOW AT LEAST A FEW DANCE MOVES
My alter ego, Drunk Nicole, has two very specific talents: rapping in Spanish, and dancing to Elvis Crespo's "Suavemente". You need to tolerate and appreciate them both.
DITCH THE FLOWERS – BUY ME A BOOK
Maggie Nelson is a goddess, and the voice of our generation. Have you read Maggie Nelson? Reading Maggie Nelson is a non-negotiable prerequisite for dating me. The possibility of us having any chemistry at all if you are not acquainted with the magical blend of prose, critical theory, poetry, and memoir that is MAGGIE FREAKIN NELSON, is zero. ZEROOO.
DON'T HAVE JUST ONE TYPE
It Takes Two is an accurate representation of my fashion sense, which will fluctuate dramatically based on my mood and energy level. My Myers-Briggs type is ENFP (I think), which means that after spending a massive chunk of my time socializing with people (or in a party dress), I will need to spend some time alone reading poems (by Maggie Nelson) in my Selena Gomez baseball cap to recover.
PASS A BACKGROUND CHECK
My best friend once identified me from behind all the way from across the street, and when I asked her how she knew it was me, she answered, "Because you were in a backwards Selena Gomez baseball cap and a flannel". She also spoon feeds me mac n' cheese and is an expert on all things Nicole, so if you really want to date me, you should probably just talk to her. She will ask you important questions like, "Do you know the words to Tracy Chapman's 'Fast Car'?", "Describe the perfect nap", and "Name your favorite KStew and JLaw films".
Applicants who pass the interview may be contacted at a later date for a screening of Raw.