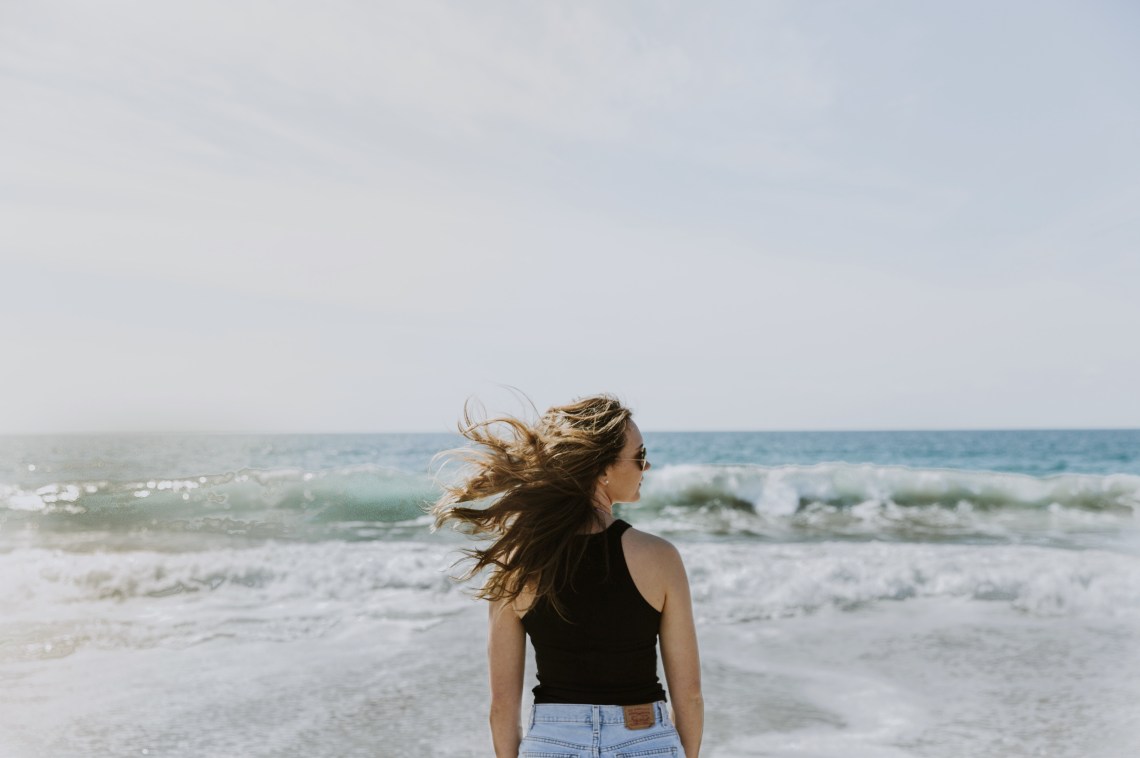 Have you ever thought about time? Not like, "what time is it?" But time; like every moment that passes after I write these words is history. Isn't it fascinating how life can completely change in a flash. That is how I feel about becoming a Momma.
Everything I thought I knew about myself, about life – about anything really- changed the moment I met my beautiful baby boy. I knew from the minute I entered the postpartum room; that was the end of life as I knew it.
I don't think I slept those first 48 hours. My heart, my mind, my whole being was fully aware of every sensation I was capable of experiencing. The greatest perception, unfortunately (then and now), is my anxiety.
Today, I have not felt this overwhelmed since that first week home with Andy. A very cough, cry, and napless moment left me feeling defeated, discouraged, and, almost dead inside. Numb. That my friends was a terrifying moment.
You truly don't know the warrior you were created to be, until the battle is beside you and it's time to fight or flee. I fought. But not alone. That is the important part, the game changer. Anyone can fight, but it takes a warrior to surrender.
I finally found peace tonight; by the words of affirmation from my husband (bless that man for picking me up when I start to crumble, and remind me who I am), and the Truth found in scripture. So I decided to put together my 10 favorite Bible verses for battling anxiety.
1. 1 Peter 5:7
Cast all your anxieties on Him, because he cares for you.
2. Philippians 4:6-7
Do not be anxious in anything, but in everything by prayer and supplication with Thanksgiving let your requests be made known to God. And the peace of God, which surpasses all understanding, will guard your hearts & minds in Christ Jesus.
3. Palms 94:19
When the cares of my heart are many, your consolations cheer my soul.
4. Matthew 6:34
Therefore, do not be anxious about tomorrow, for tomorrow will be anxious for itself. Sufficient for the day is its own trouble.
5. Joshua 1:9
Be strong and courageous. Do not be frightened, and do not be dismayed. For the Lord your God is with you wherever you go.
6. Isaiah 35:4
Say to those with an anxious heart, "be strong; fear not! Behold, your God will come with vengeance, with the recompense of God. He will come and save you."
7. Hebrews 11:1
Now Faith is the assurance of things hoped for. The convictions of things not seen.
8. Psalms 61:2
When my heart is overwhelmed, lead me to the rock that is higher than I.
9. Psalms 55:22
Cast your burden on the Lord, and he will sustain you; he will never permit the righteous to be moved.
10. Matthew 28:11
Come to me, all who labor and are heaven laden, and I will give you rest.