The following images will be disturbing and shocking, as you see the casual way with which businesses have deployed racism to sell their products. It's easier to whitewash over our history and pretend it never happened, but these photos are a necessary part of our past, as they help us better understand our present, one still haunted by our legacy of racism. These images don't just go away, and we're still dealing with these issues today.
From our not-too-distant past, here are 41 racist advertisements that will make you want to scream, cry or throw something — all provided without comment, because no words are necessary. Take a deep breath and then go.
1. Yum Yum Brand Apples
2. Canadian Patriotic Fund
3. Aunt Jemima
4. Rice Council
5. Fritos
5. Revere Copper and Bras's War Bonds
6. Gold Dust
9. Uncle Remus Syrup
10. Pears Soap
11. Gold Dust
12. Aunt Jemima
13. The Natural Food Co.
14. Bobb's Bar
15. VanHeusen
17. The N.K. Fairbank Company
18. Aunt Jemima
19. Plymouth
20. Bull Durham Tobacco
21. Wheaties
22. GE
23. La Choy
24.Hires
25. Elliott's White Veneer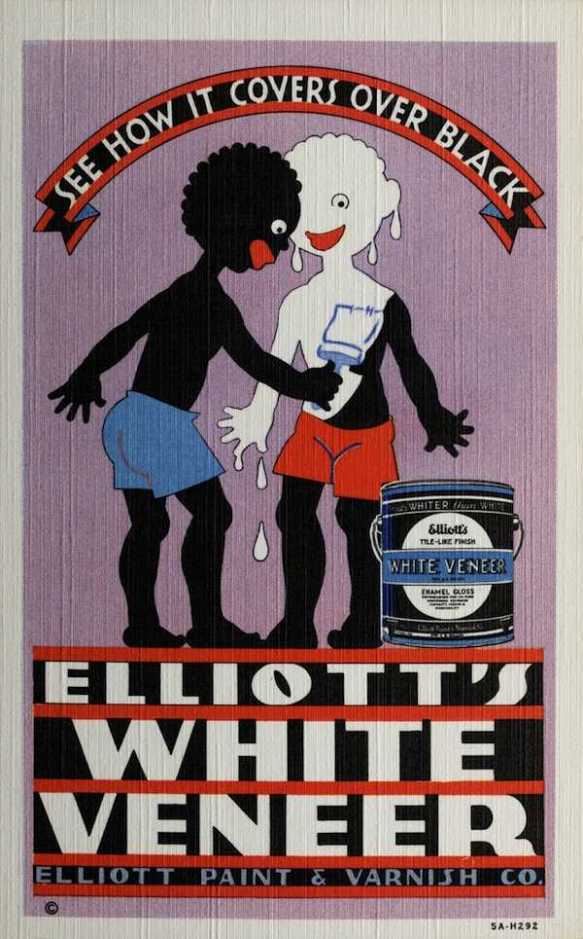 26. Jell-O
27. Disney
28. Al G. Field Minstrels
29. Old Gold
30. Rhum Negrita
31. Sanfordized
32. W.M. Cameron and Brothers Tobacco
33. C.M. Pitt and Sons
34. The Texas Company
35. Fashion Publicity Company
Note: "Colored kids" is a pun and a play on her shoes.
36. Watermelon Ad
37. Kellogg's Corn Flakes
38. General Electric
39. Hendler's Ice Cream
40. The Saturday Evening Post
41. Pears Soap