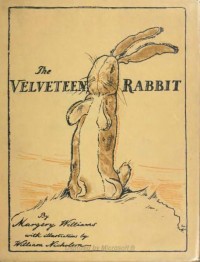 1. The Velveteen Rabbit
Because it's a masterclass in how to write beautiful novels for small people, a heartbreaking tone poem that still resonates.
2. Harry Potter
Because it's even more magical than you remember.
3. The Phantom Tollbooth
Because it's like Lewis Carroll without all the jabberwocky and drug references and begs to be adapted into a live action-film. When that happens, you'll want the book to be fresh in your mind.
4. The Giving Tree
Because you can't let Ryan Gosling be right about that book.
5. Goosebumps
Because some of them don't age well (Calling All Creeps is undeniably silly) but others (like Ghost Dog) will still keep you up at night.
6. Charlotte's Web
Because it's a heartbreaking lesson about love, loss and moving on that so many of us are still working on learning. Warning: Just don't read it after a breakup.
7. A Wrinkle in Time
Because these wrinkles only get better with age.
8. The BFG
Because Roald Dahl is a gift to humanity and I've always felt the BFG gets overshadowed by his other works, despite being a clear influence on J.K. Rowling. Without Dahl's Chickens, there would be no Sorcerer's Stone.
9. Sideways Stories from Wayside School
Because you might have forgotten about these books until right now and you'll be so glad that this list reminded you they exist.
10. Tuck Everlasting
Because if you want to read a story about a young girl attracted to an immortal, you can do a lot better than Twilight. Natalie Babbitt got there first — and better.
11. Cloudy with a Chance of Meatballs
Because it's very different from the films (which you've probably seen) but every bit as charming and inventive.
12. Pat the Bunny
Because when you go back and look today, you'll discover that Dad was seriously fucking hot.
13. Harriet the Spy
Because there's so much stuff you didn't pick up on in this book when you were a kid. Do you remember the marijuana references? You will now.
14. The Wizard of Oz
Because you've never read the book but you've always meant to.
15. Everyone Poops
Because while having a definite point about defecation, the book is by turns brilliant, hilarious and informational. It's further proof that science can be fun.
16. The Tao of Pooh
Because it's the perfect fusion of classic children's literature and adult philosophy, a way to rediscover a story you've always loved and think about it in a new way. (See also: Haroun and the Sea of Stories, Salman Rushdie's effortlessly young adult novel.)
17. Bunnicula
Because even still today, this book will make you giggle like a little girl. When so many kids' books focus on death, it's nice to laugh at the undead.
18. Ramona Quimby, Age 8
Because no matter what age you are, you are Ramona forever.
19. The Lorax
Because it's a message too many of us never learned and we need to hear it again.
20. The Giver
Because it's a strange, intoxicating, complex story with an ending that still makes people argue 20 years after its publication date. Also, who doesn't love a dystopia for children?
21. Holes
Because there's a reason its a middle school favorite: It's a coming-of-age story that's delightfully weird enough for kids but powerful for adults.
22. Matilda
Because Matilda is still cooler than you. Like, don't you wish you could divorce your parents? What a legend, that Matilda Wormwood.
23. Where the Sidewalk Ends
Because Shel Silverstein has an endless font of beautiful things to say, proof that you're never too old or too young for poetry.
24. Oh, The Places You'll Go
Because even as an adult, you need to be reminded that you still have your whole life ahead of you — and you can still do anything.
25. The Neverending Story
Because far too many people have read the German fantasy novel the films were based on and we need to change that.
26. Jumanji
Because Chris van Allsburg's mind was endlessly inventive and in such a short story, he gives us an entire world to live in and an adventure that's still thrilling today.
27. Amelia Bedelia
Because the books are gloriously silly and you'll remember what it's like to be a kid again, learning about the everyday whimsy of the world around you.
28. Where the Red Fern Grows
Because if the ending of this book doesn't give you all the feels, you are a monster.
29. Charlie and the Chocolate Factory
Because it's been adapted in so many different ways that you should read it and make up your own mind about Wonka and his mysterious factory. Warning: It's darker than you recall.
30. The Invention of Hugo Cabret
Because the book is every bit as wonderful as Martin Scorsese's breathtaking film adaptation.
31. Bridge to Terabithia
Because I still haven't gotten around to finishing this book and I'll read it with you.
32. Nancy Drew
Because that girl was a total badass. Sorry, Hardy Boys, but there can only be one.
33. The Adventures of Huckleberry Finn
Because you're a smart kid and you want to read something a little out of your age range — with a lot of swear words.
34. The Lion, The Witch and The Wardrobe
Because it's not just thinly veiled Jesus parables, as its detractors suggest. It's an incredibly thorough exercise in world building, proof that C.S. Lewis was a master novelist for any age.
35. The Hobbit
Because you can seriously read this whole damn thing in a Sunday afternoon. What's stopping you?
36. Are You There God? It's Me, Margaret
Because you still need Judy Blume to tell you what to do. She's like everyone's literature mom.
37. The Little Prince
Because you don't need to be little to identify its grand and universal themes of loneliness and friendship.
Bonus: Where the Wild Things Are
Because you need this book in your life, every single day. Carry it close to your heart.