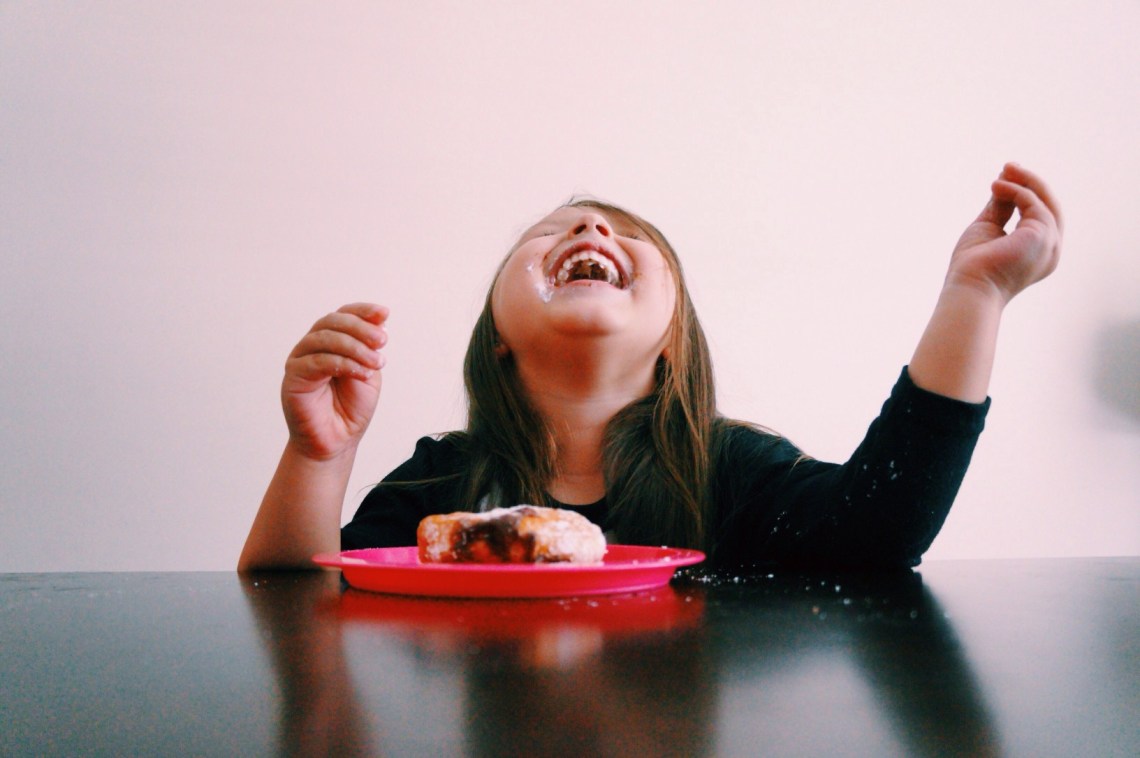 The flood of memories that come shooting back when you eat food you loved as a kid is a giant, neuron-splattering head rush. You get transported back to the kitchen you grew up in and can practically see the avocado-green stove, three-hundred pound microwave, and plastic alphabet magnets covering the fridge. So come on, let's all go back together now.
1. Mac N' Cheese N' Chopped Up Hot Dogs.
Call it Kraft Macaroni & Cheese, call it Kraft Dinner, call it whatever you want. But after you whip up a box of it, nothing's better than chopping up some hot dogs to go in it. Optional here are the massive squirts of ketchup. Not optional is eating the whole box.
2. Canned Pasta.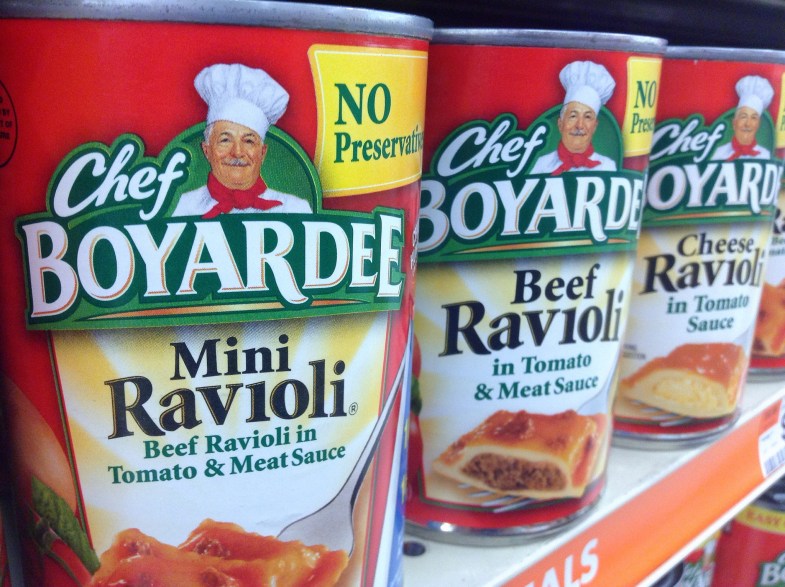 Whether your fancy is Chef Boyardee's Mini-Bites, Beef Ravioli, or the tangy ketchupy sweetness that comes from a soupy bowl of Spaghetti-Os, these piles of of sodium and meat paste definitely tickle the memory bone.
3. Squished up balls of fresh bread.
This one involves taking a piece of really soft, really fresh bread, ripping off all the crusts, and then rolling it into a tight, white ball of dense deliciousness. Feel free to hide a wedge of butter in the core there, too.
4. Tang.
The beautiful thing about Tang is that as you get older, you can just water it down a bit if you can't handle the sweetness anymore. Or you can do the opposite and have yourself a glass of Super Tang.
5. Melted Cheese.
This is one that my sister and I used to love. We would put a piece of bread on a plate, slice up five thin slices of cheese, and then nuke it for 30 seconds. We had it down to an exact science. Once in awhile things would get a little crazy and we'd put some tomato sauce on it, but mostly just Melted Cheese. A perfect name for a perfect after-school snack.
6. Liquid Antibiotics.
Okay, it's not really a food, but how about that banana penicillin you used to get? You can apparently still ask for it as an adult, but you might need to take eight teaspoons three times a day.
7. Those Cheese Spread Cracker Kits With The Red Plastic Stick.
Who else always ran out of cheese way before they ran out of cracker?
8. Your Favorite Sandwich.
Maybe today you're on a health kick, but remember when your favorite sandwich was bologna and Kraft singles cheese? Or salami and mayo? Or how about that weird-looking macaroni-and-cheese ham? Of course, you might have had your own personal favorite, like my friend Scott who used to eat Ketchup and Mustard sandwiches or my friend Mike who was a fan of the ol' peanut butter and tomato. Not bad, not bad.
9. Lunchables.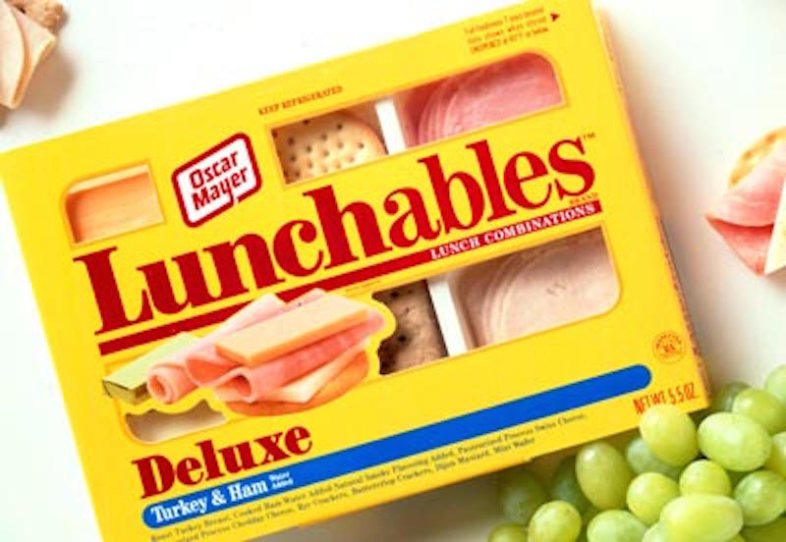 If you could get past the portion control, you might remember building a decent cracker-cheese-ham pile with these things. Of course, there was the time when they suddenly released a pizza version and totally blew everyone's mind.
10. Mom's Spaghetti Sauce.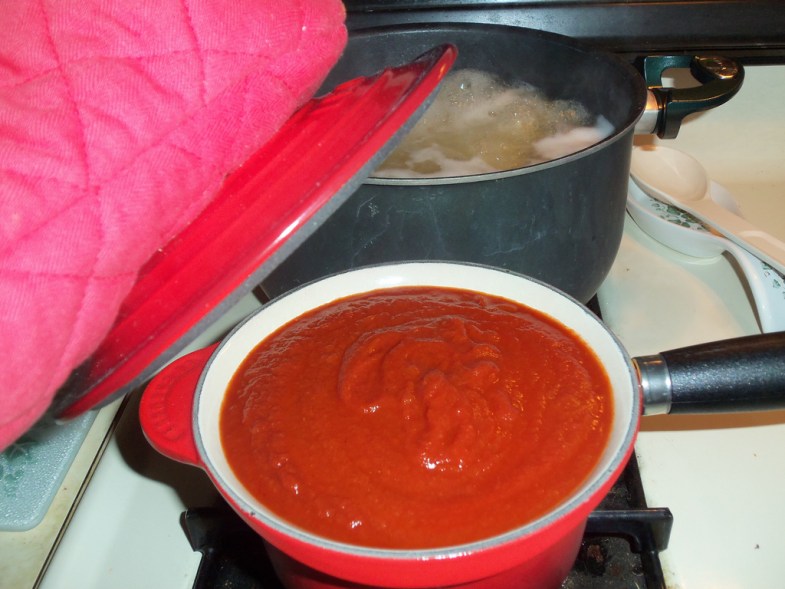 Was your mom a Ragu in a pot kind of gal? Or a slow, all-day simmering type of lady? Did she leave the mushrooms chunky, chop them real fine, or leave them out completely? What was her position on onions, on melted cheese on top, on meatballs versus meat sauce? If you grew up with homemade spaghetti sauce, I'm willing to bet it's still something that tastes amazing today.
11. Cold Hot Dogs Straight From The Fridge.
Oh, don't worry. The worms all died in the factory.
12. Sugar Cereals.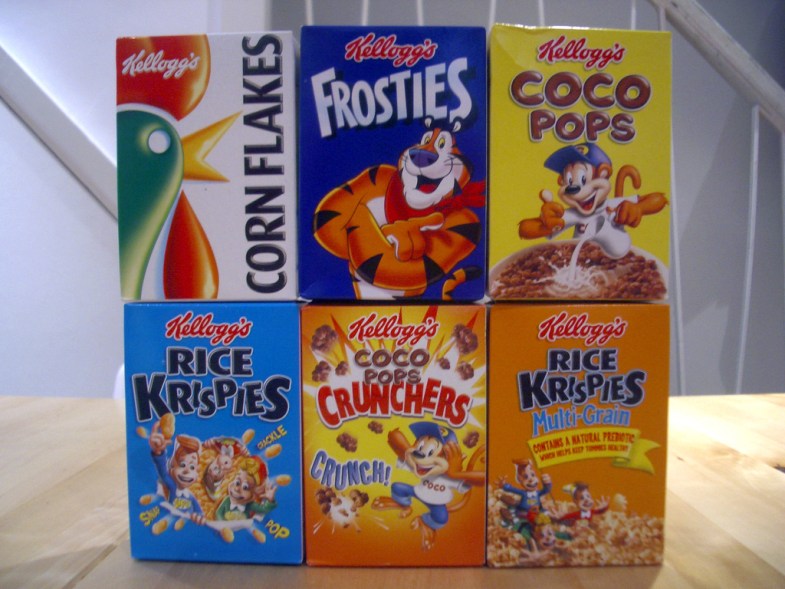 I ate Corn Pops every day for breakfast for nearly a decade and somehow I survived. These days, you can always "cut it" with an adult cereal if it's too sweet. Throw some plain Cheerios on those Honey Nut Cheerios or some Corn Flakes on those Frosted Flakes. Just don't tell anybody, old man.
Now, let's be honest, sometimes the foods you loved as a kid slowly drift away and disappear. Grandma passes on and her secret meatball recipe is buried with her, you move away from the sibling you used to bake your special squares with at Christmas, or the sugar in your sugary cereal suddenly turns into a more profitable high-fructose apartame syrup.
But that's why it's doubly important to treasure those adult glimpses into your childhood tastes. That's why you gotta love those perfect little loves at first bite. That's why the memory-jolts from the sugary treats and salty snacks are such amazing little highs. Because even though your stomach may not always thank you for it, your brain surely will.
AWESOME!