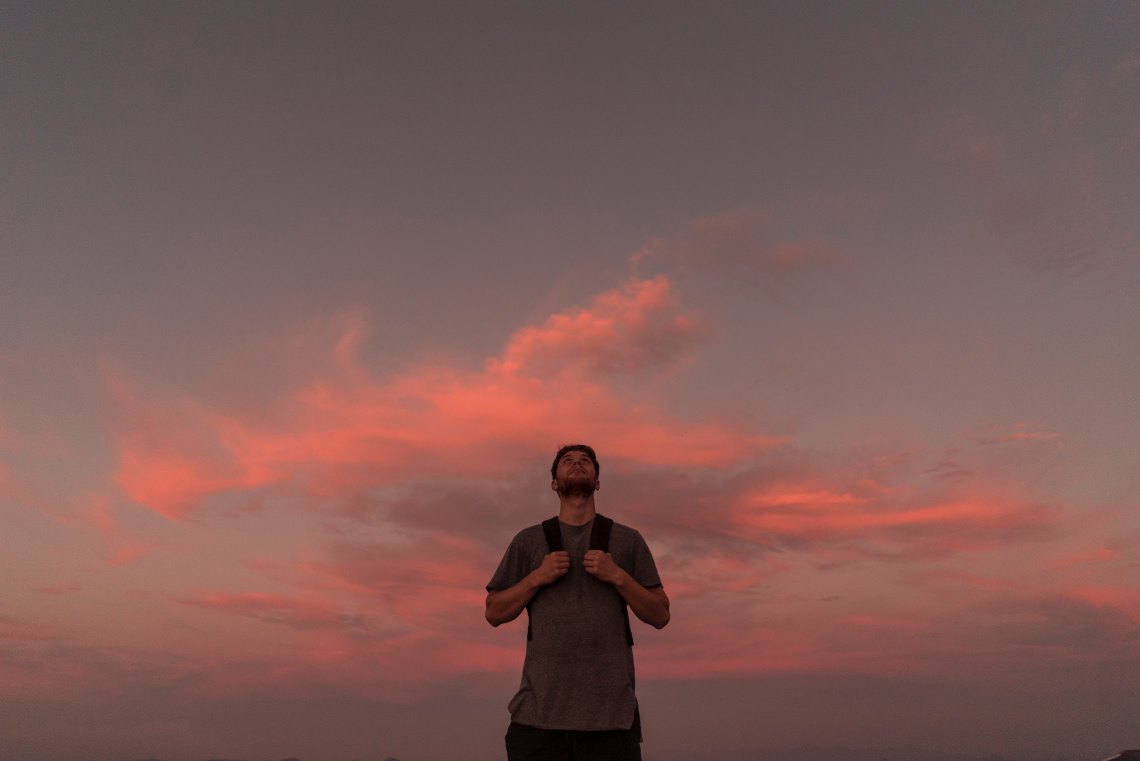 Remember.
Remember how good God has been. Remember how faithful He was when you couldn't turn to anyone else. Like that time when you didn't know how you were going to pay for college that year, or how you would find happiness again after a breakup.
Remember how he healed your heart when it was broken. Do not forget how you felt useless, worthless, less than, empty, crazy, embarrassed, ashamed and absolutely depressed. How no one else had any idea what you were actually going through, but God knew, and He was patient. He waited until you were ready to open up and deal with that heartache.
Remember all of the holes He dug you out of. Despair, unforgiveness, sexual immorality, loneliness, and abandonment. He not only took you out, but He filled every hole and made you stronger.
Remember His surprises. That time that you didn't even pray for it, but God sent someone to give you exactly what you said in your head that you wanted.
Remember worshipping Him. How you didn't even expect worship to be that amazing, yet it ended up being the greatest worship session ever. How simply not saying a word but just knowing He was there ended up being everything you needed and more.
Remember when He said your name. When you heard His voice audibly and it absolutely shook your bones and satisfied your soul entirely.
The moment that you prayed and God unexpectedly responded.
Bring back to mind when that person walked out on you, but God never did. Even when you 'deserved' it.
The times that God had every reason to be mad at you, but He wasn't? Like when you abandoned Him for your friends, or for a relationship?
Remember that He is your hero, that He has NEVER failed you and He never will.
He has been your protector. He protected your heart, your mind, your body, your family members and friends, your finances and so much more. He has protected you from making the choices that you knew were wrong. From those wrong turns and toxic relationships that would have left you empty.
He has hidden you from the eyes of the enemy yet has made you a powerful warrior, fearless, perseverant, long-suffering, unrelenting and brave. He has made you an all-time VICTOR by eternally defeating the enemy.
Most importantly, remember the foundation.
Jesus Christ was God but came down as a man, just like you. Perfect and blameless, yet He took up your sin and the sins of this world. He died with your sins and rose with your victory. He released you from the chains of this world and gave you freedom and eternal life in Heaven. He has made peace in the midst of your chaos. Freedom when all you felt was powerlessness. Identity when no one else accepted you or made you feel seen, heard or known. He has been your refuge, your hiding place, your shield in time of pain and your sword in time of war. He exchanged your weakness for His strength, your sickness for His health, your fears for His courage.
So, remember. Simply remember.
To hold on. To not walk away even if it looks like life would be easier without Him. You always know He's worth it. This that you are feeling is a temporary trial. It is a momentary thought that is tricking you into dropping all the progress you've made and the mountains you have conquered.
God is ready and waiting for you to decide that yes, this too, shall pass. Decide that you will not walk away from this covenant, this life, these promises or this wonderful God.
Isaiah 46:9 "Remember the former things long past, For I am God, and there is no other; I am God, and there is no one like Me."
Remember your beginnings. It will guide you to conquering your end.