1. Requiem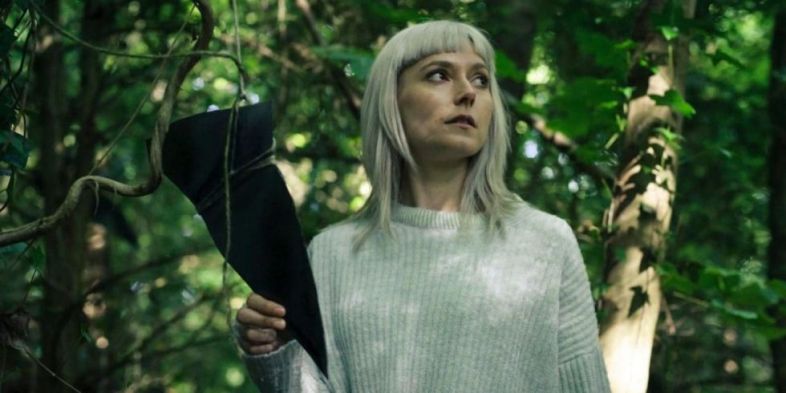 This six-episode British thriller is an eerie one you'll sit and watch from start to finish. It's centered around Matilda, a renowned and accomplished cellist, who starts to question everything she's ever known, following her mother's suicide. After finding twenty-year-old newspaper clippings about the disappearance of a little girl from a small Welsh town, she travels there with the feeling it had something to do with her mother's death. Her whole life, and even identity, start to unravel.
It has supernatural elements with all the creepy feels of a small town.
(Where To Stream: Netflix)
2. Penny Dreadful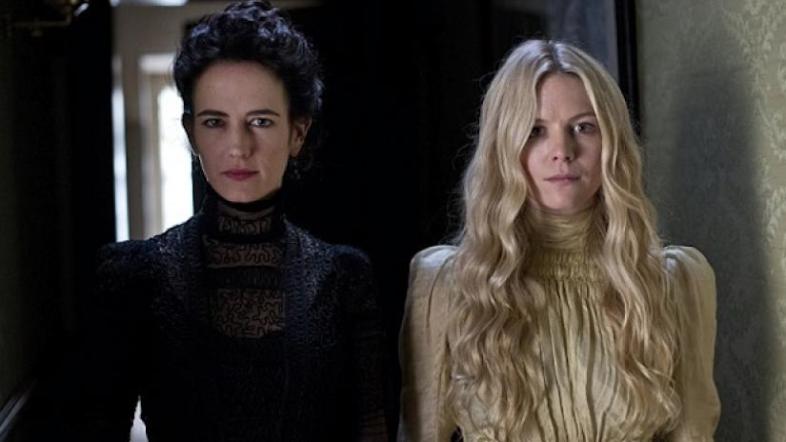 Set in Victorian London, this series brings together some of your favorite classic literary characters like Victor Frankenstein, Dorian Gray, Dracula, Van Helsing, and Dr. Jekyll, exploring a bit of their origin stories. The show centers around a beautiful and seductive medium, Vanessa Ives, played by the iconic and legendary Eva Green *BOWS DOWN*. Though battling with demons, literally, she has offered her clairvoyant aid in the search for a childhood friend, Mina (will say no more!). Josh Hartnett *LICKS LIPS* stars alongside her, playing Ethan Chandler, an American sharpshooter with some dark secrets. The characters in the series come together to battle a great evil roaming the streets of London.
Watching Eva Green on screen should be reason enough to binge this psychological thriller. One of the most imaginative shows out there, it's packed with gothic tones, supernatural forces, and horror.
(Where To Stream: Netflix, Showtime)
3. Bates Motel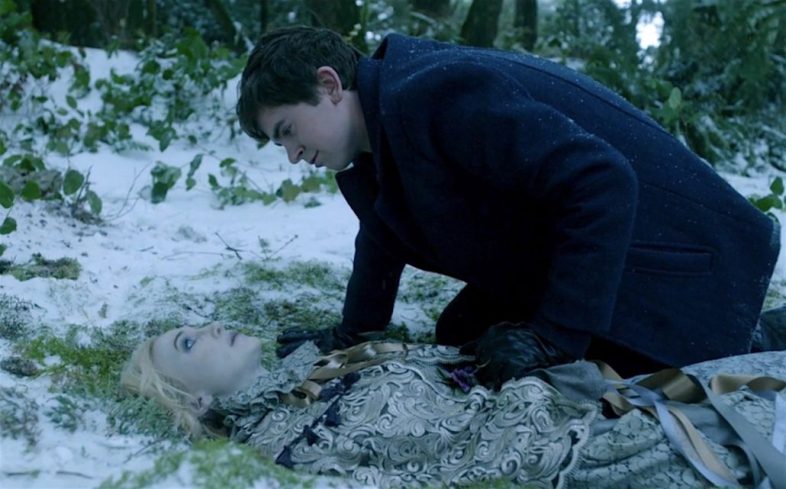 We all know how this one ends up, right? Think of this show kind of as a prequel, but set in modern times. It follows Norma Bates and her son Norman, as they move in search of a new beginning. They open up a motel in rural Oregon, following the death of the husband and father. This show answers all your question about what Mother was like when she was still alive, and though it may not be what you imagined, it delights and Vera Farmiga plays the role superbly. Watching Norman's inexorable transition from gentle, shy and kind teenage boy to a homicidal carnal ghost is unsettling, addicting, scandalizing and bingeable AF.
The unbreakable, but highly dysfunctional relationship between mother and son, is twisted enough. You'll witness all these moments throughout the show in which "he could have gone right." The thing is, his mother was busy keeping his behavior during blackouts a secret (from him and the world) in fear of losing him. She really fucked up for the sake of "protecting him." You see her gaslight him, play mind games, deceive him and even manipulate him, sometimes for the protection, but a lot of the time to keep him to herself. She may have helped water the seeds to what grew up to be a homicidal maniac.
(Where To Stream: Netflix)
4. True Blood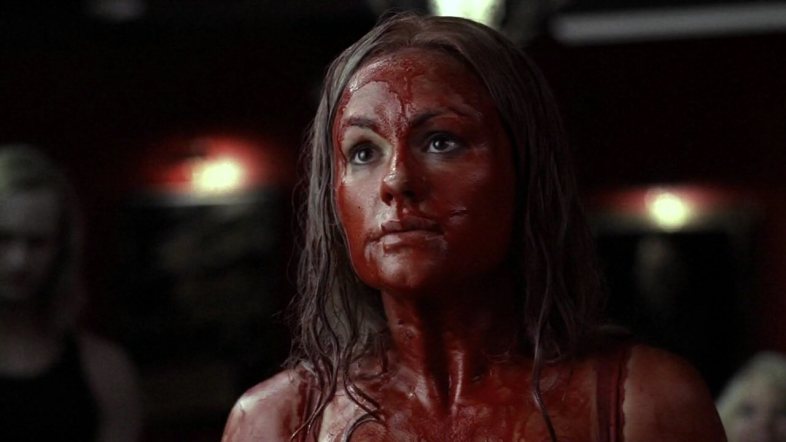 Vampires have come out of the coffin after synthetic blood made it possible for them to survive without feeding on humans. The show follows telepathic Sookie Stackhouse, from small-town Bon Temps, Louisiana, as she falls in love with 173-year-old vampire Bill Compton, and becomes submerged into the mysterious and deadly world of vampires.
The HBO series is packed with horror, the supernatural, fantasy and lots and lots of steamy sex scenes. Oh, and you get to see a lot of shirtless Alexander Skarsgård in his role as Viking vampire Eric.
(Where To Stream: HBO Go, HBO Now)
5. Channel Zero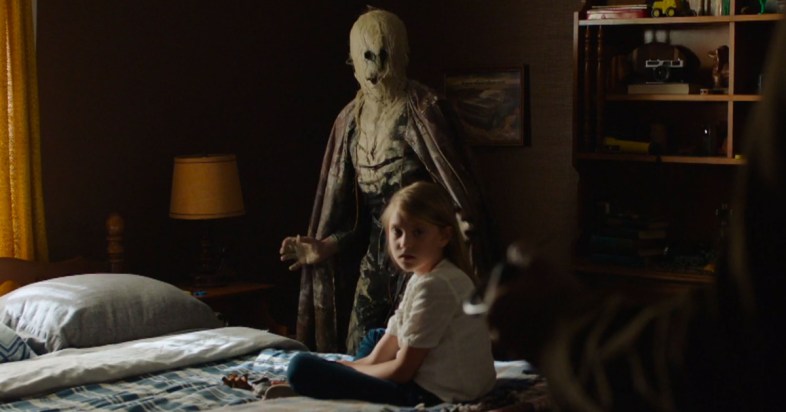 This SyFy anthology series brings to life popular creepypastas, a new one each season. The three seasons so far have been Candle Cove, No-End House, and Butcher's Block. Intriguing, creepier than any TV show out there, and short at 6 episodes per season, this show is your go-to for your next Saturday night in. To properly describe it, "the stuff nightmares are made of" would suffice.
(Where to Stream: SyFy – Candle Cove, No-End House, Butcher's Block, Amazon)
6. American Horror Story
What rock have you been living under if you haven't partaken in Ryan Murphy's hit horror anthology series? While they're all worthy of watching, the best season is the first, Murder House, in all its twisted, dark and unsettling gore, I mean glory. Catch it next time you're looking for something to watch, but leave a lamp on, don't say I didn't warn you.
Oh yeah, and Evan Peters is forever BAE.
(Where To Stream: Netflix, Hulu, Amazon)
7. Deadly Women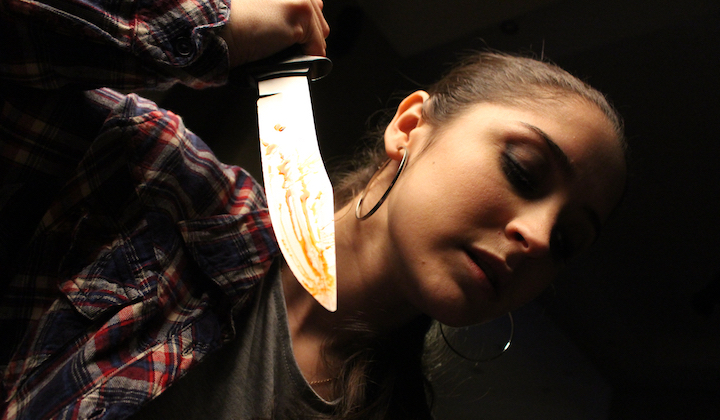 This Investigation Discovery original is a docu-series profiling and telling the stories of murderous females. It features commentary by FBI criminal profiler Candice DeLong, among others. It's really fun to watch for those into crime, homicide and the psychological and inner workings of murderers.
8. The Fall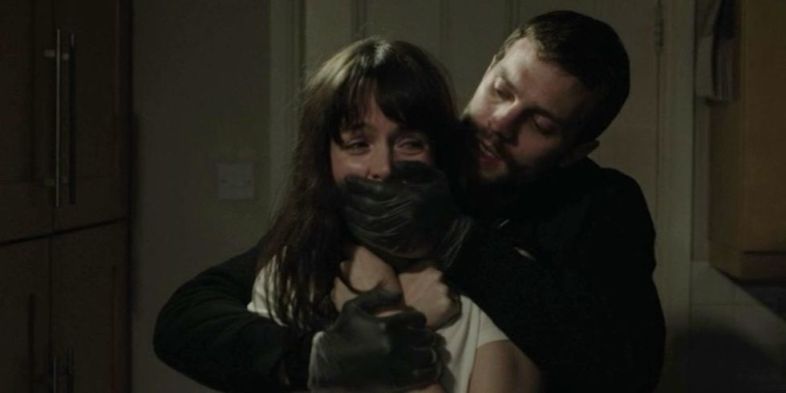 Set in Northern Ireland, Jamie Dornan stars as a (I'm sorry, but, sexyyyyyyy) serial killer, in this psychological crime drama. Gillian Anderson plays the role of Stella Gibson, the lead detective on a task force aimed at identifying him. We see his life as Paul Spector, a devoted husband and father by day, and his life as a sexually motivated murderer targeting young professional women by night.
The show is dark, sophisticated and compelling. The show is three short seasons long, only 17 episodes total. Give it a shot next time you're in the mood to binge something.
(Where to Stream: Netflix)
9. Handmaid's Tale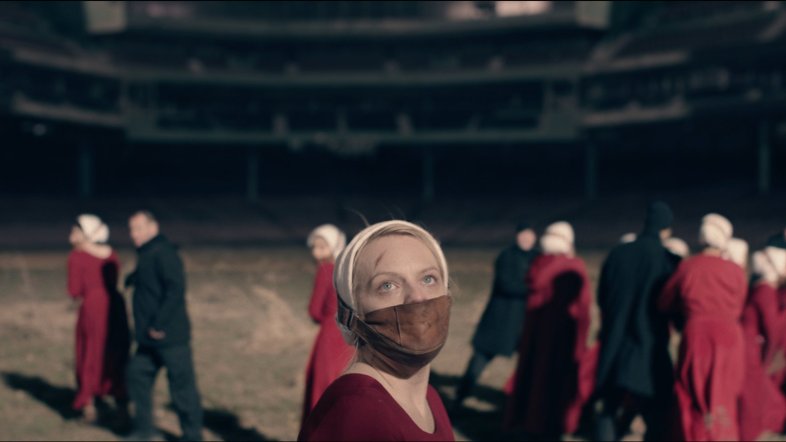 Based on Margaret Atwood's masterpiece of the same name, the ever-talented Elisabeth Moss mesmerizes on the screen with the role of Offred, a woman separated from her husband and child and forced into essentially, sex slavery. Infertility prevails, the birth rate plummeted, in this dystopian world. Women have become property of the state. Gilead, a totalitarian and patriarchal government, has emerged from the overthrowing of the American government. Fertile women who have been deemed immoral are turned into "handmaids" to bring the miracle of life into the homes of powerful men and their wives. What this really means is that they are forced into sexual servitude to procreate, are raped, and have their children stolen from them. This is their sole purpose.
The show is eerie and disturbing to watch because a lot of what goes on in Gilead isn't far-fetched and is close to what's going on now and to the dark path it could lead to. It is hard to swallow and watch but is addicting and compelling. It's interesting to watch the oppression of women by not just men, but by other women, and it makes you want to literally slay the patriarchy.
(Where To Stream: Hulu)
10. Black Mirror
This had to go on the list, but if you haven't watched, we can't be friends.
Each episode follows a different story, but they all have a theme in common, the dangers and horrors that could arise from the modern world and technology. You will probably watch this show knowing you will get nightmares, but you won't want to stop. Part of what makes it so scary is that we're not very far away from a lot of what is seen on the show.
(Where To Stream: Netflix)
11. Riverdale
Based on the Archie Comics, this CW teen drama can be a bit overly dramatic and even cheesy at times, but it's all dark and all mysterious and suspenseful. This neo-noir show digs into what lies beneath the seemingly perfect and idyllic town of Riverdale, following the murder of a beloved high school student. The show is binge-worthy and all seasons are now available.
(Where To Stream: Netflix)
12. Salem
This show weaves a story of devil-serving witches back in 17th century Salem, Massachusetts. I'm not kidding. This is the story. (We don't serve the devil, btw.) Nothing and nobody are as they seem here. Horror, hysteria, the supernatural and evil rule Salem. Nobody knows who is really pulling the strings.
(Where To Stream: Hulu)
13. Scream
This irreverent series, based on Wes Craven's films of the same name, is actually pretty binge-worthy and absorbing. The show follows Lakewood High School student Emma (Willa Fitzgerald) and her friends, as a serial killer is on the loose. She starts to discover she has strong ties to the masked murderer as she finds herself terrorized.
(Where To Stream: Netflix)
14. Hannibal
This show is loosely based on the Hannibal books and films. It follows criminal profiler William Graham's (Hugh Dancy) budding relationship with psychiatrist Hannibal Lecter (Mads Mikkelsen), who is harboring some dark and (please excuse my pun) *tasty* secrets.
The show is incredibly difficult to watch with all its gore, psychological torture, and disturbing imagery. But if you're a fan of the gruesome and revolting, this is one you'll become fully engrossed in.
(Where To Stream: Amazon)
15. Carnivale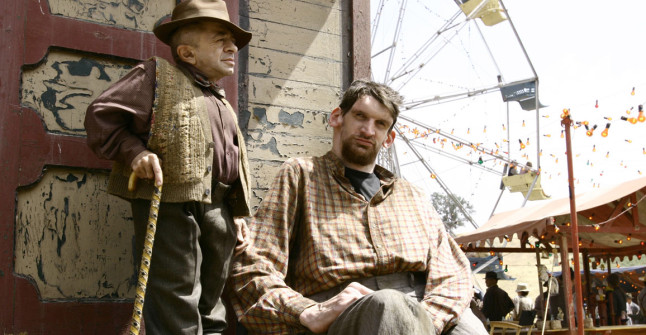 Only 24 episodes, this dark fantasy tale is perfect for a weekend binge. Dust Bowl. 1930's. A fugitive teenage boy who gets picked up by traveling carnival is coming into discovery of some supernatural powers. An evangelical preacher has apocalyptic visions hundreds of miles away. A battle with light and darkness. Mysterious forces. Can't say more, but this story will leave you glued to your couch and suck you right in.