Step 1: Find the right fire photo for your base image.
Good places to look for stock are:
Adobe Stock
Deviantart
Unsplash
Google (Check source for copyright)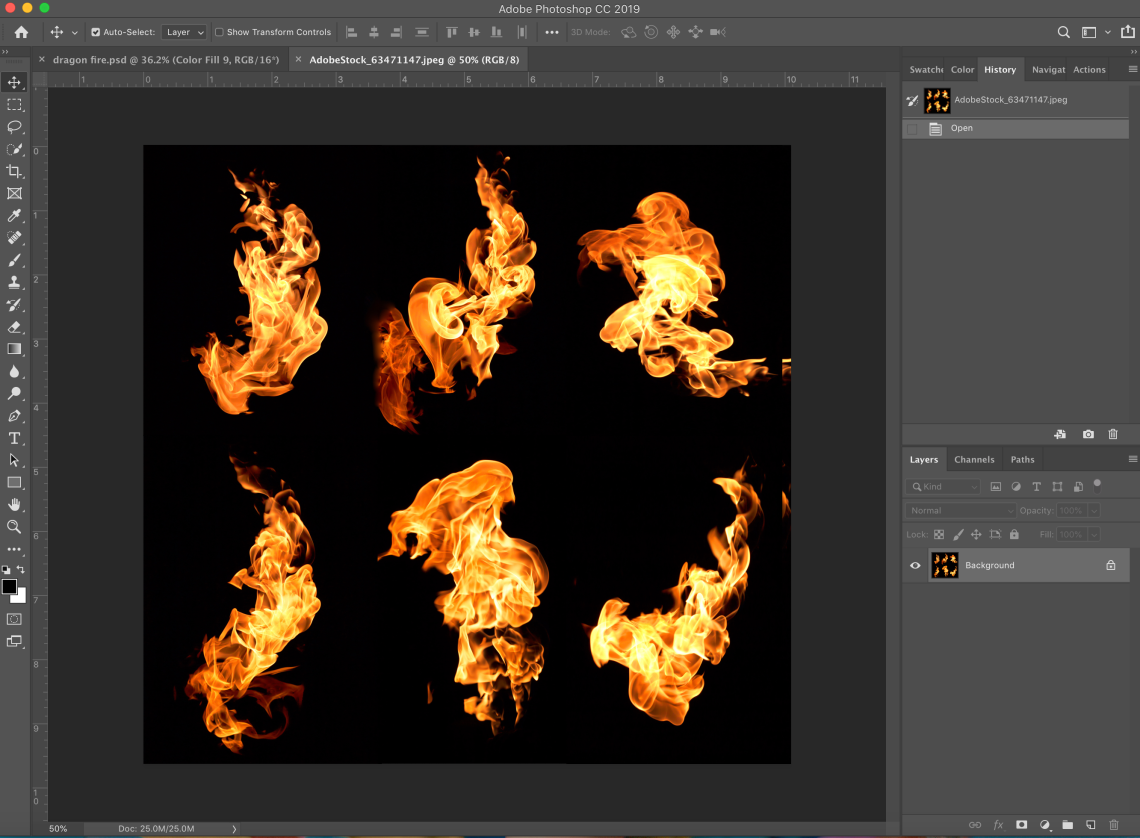 Step 2: Import the fire photo onto the base image, and put it on "screen" mode.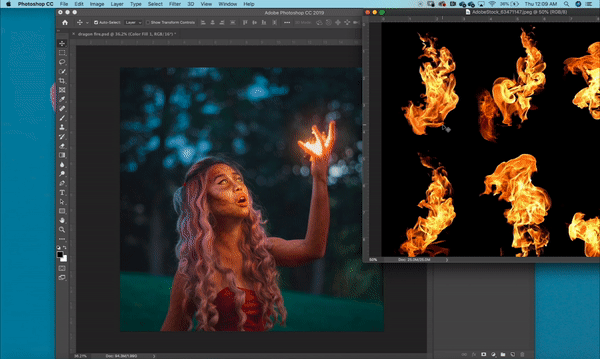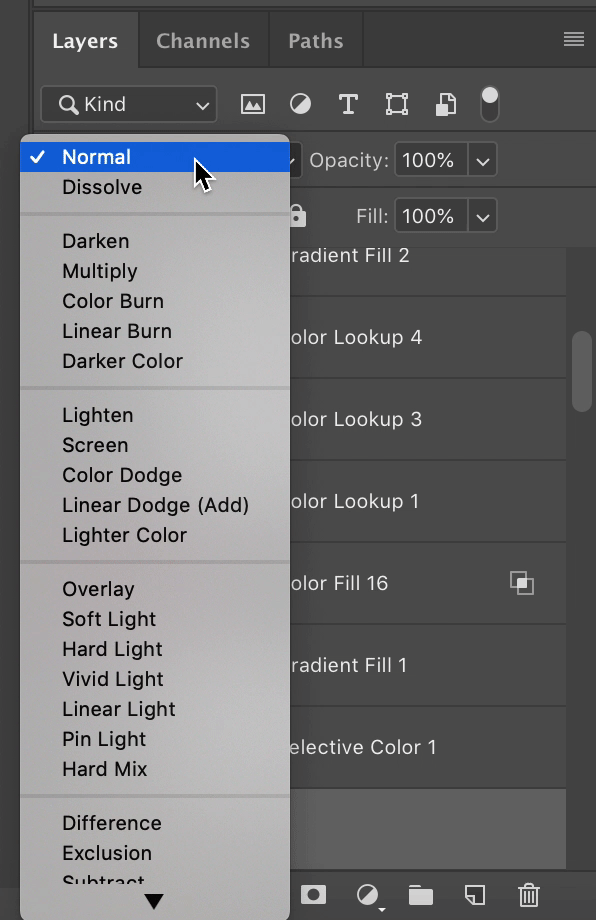 Step 3: Rotate and Scale.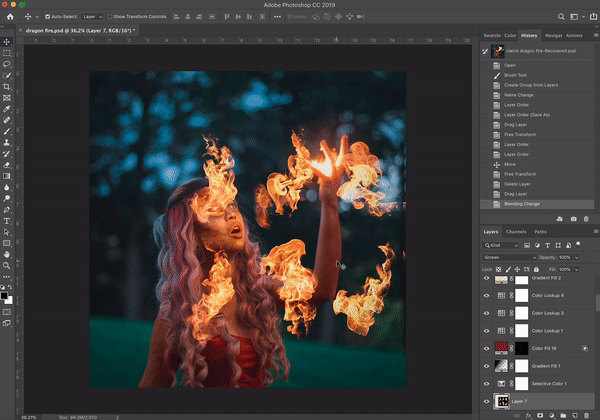 Step 4: Lasso the unwanted parts and mask it. If there is still white fade appearing around the fire, double click the layer to pull up "Layer Style."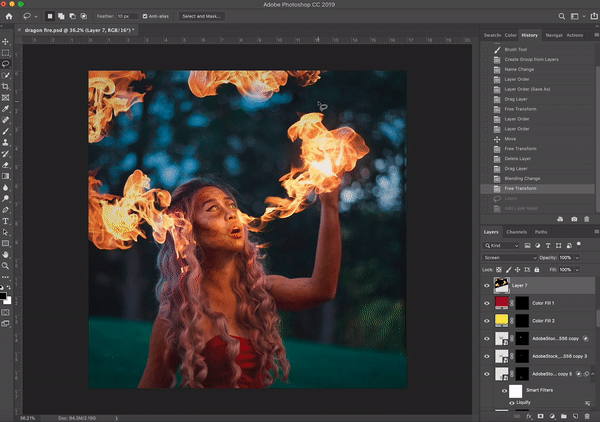 Step 5: Go to "This  Layer", Press "Option", then slide the right half of the black level until you don't see the white fade anymore.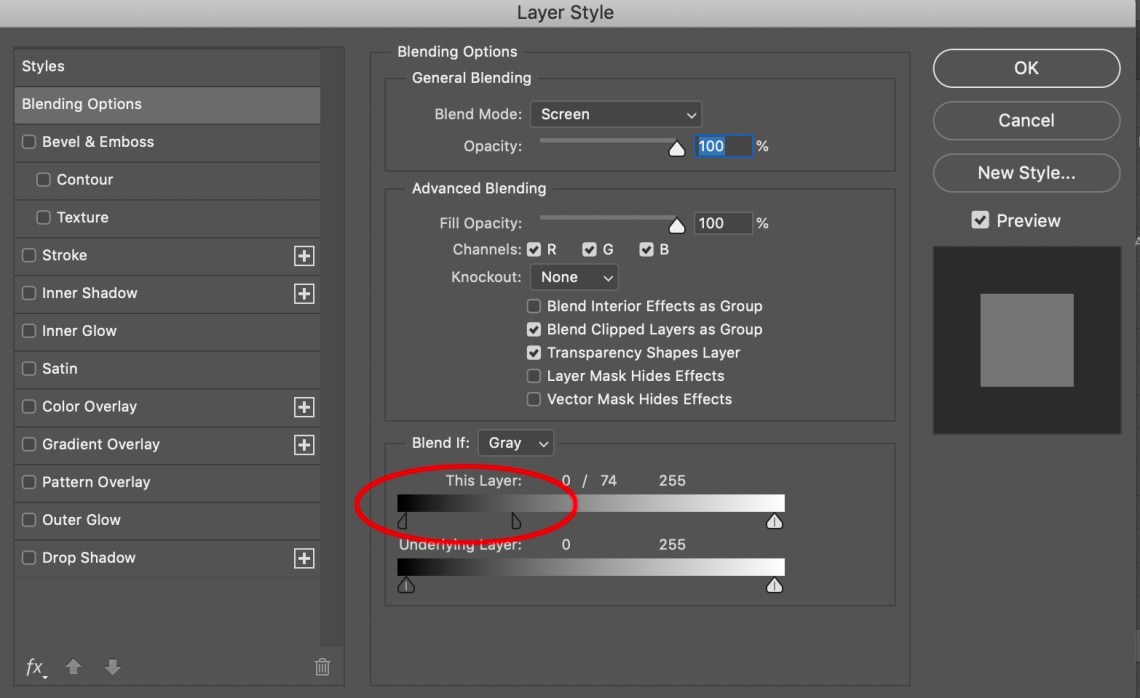 Step 6: Create an orange "Solid Color" adjustment layer and set the blending mode to "soft light."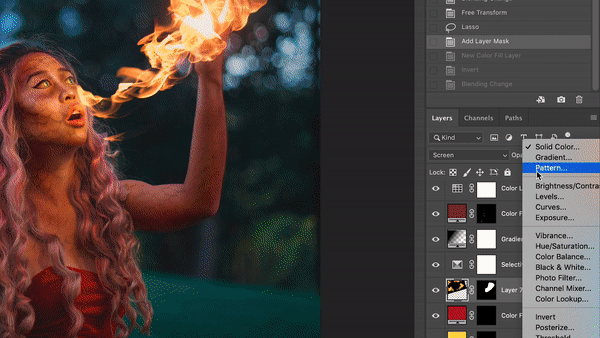 Step 7: Invert the mask "CMD + I" for Mac and "Ctrl+I" for PC.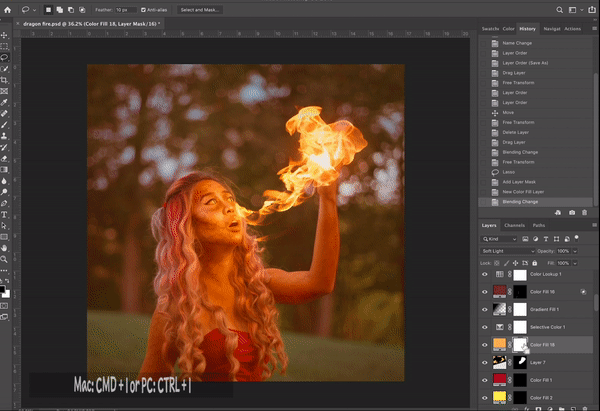 Step 8: Softly paint over the fire and around the edges to give it a nice glow. Make sure your brush flow is low, I put mine around 20%.

Step 9: I created multiple solid color layers to add varying orange glows with blending modes of "screen" or "soft light."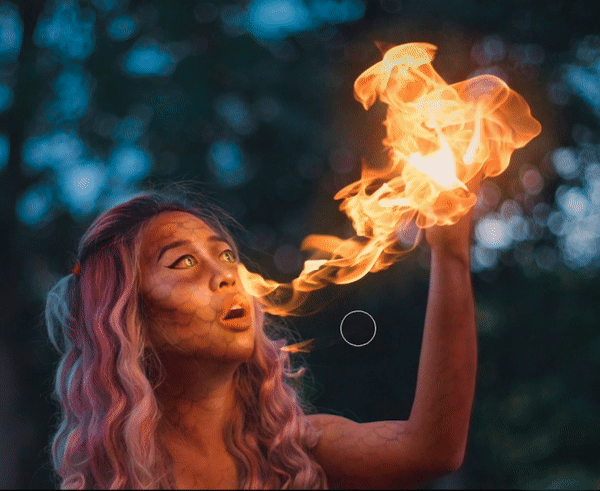 To make it more realistic, add sparks! It helps create atmosphere. It's the same process for adding fire (:
HOORAY! Then you're done! Enjoy your new powers, fire-bender.