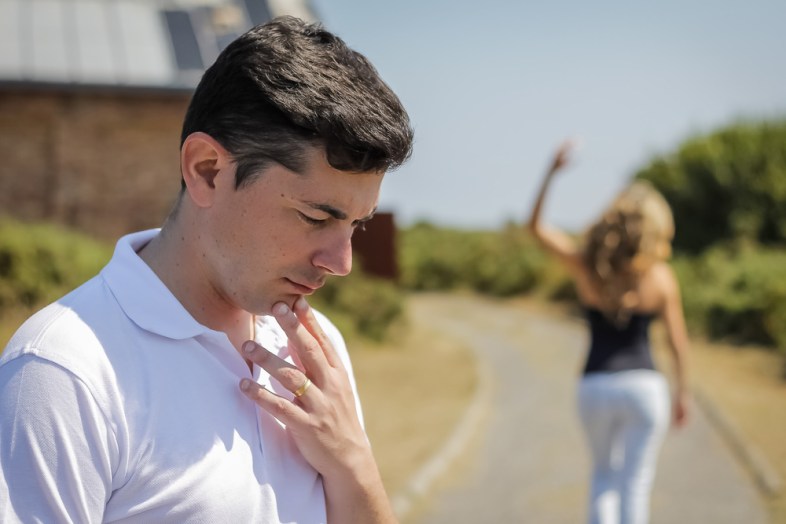 I loved you from the very beginning, because you and I are both humans and I respect everyone. I fell in like with you much later. I fell in like with your humor, your kindness, and your faith. I am obliged to love you, but I chose to like you.
When I told you I loved you I meant it. I mean it. No matter what you say, or how I feel, I will always love you. I made a promise to you and I plan on keeping that promise. But it doesn't mean I have to like you right now. And I don't. I really don't.
Today I will not argue with you. Tonight I will not whine to express my annoyance. Right now I will not be speaking to you at all. Consider yourself lucky.
I am aware that right now I'm being petty. I know that my frustration with you is absolutely ridiculous. But I will not discount my feelings, because to me they're real. And I'm allowed to be mad at you, because you didn't do X. And I'm allowed to ignore your texts, because you didn't say Y. That's just how I feel.
And I know that you'd agree, I'm not wrong. You're considerate and you'd understand that I simply can't with you in this moment, but see, that's why I'm avoiding you. Just as I deserve to be upset, you deserve to not be upset. You deserve the right to be completely and totally ignorant to my silly superficial anger.
I love you and I promised to protect you from me when I'm like this. Overly sensitive. Overtly emotional. Boiling on a very low heat. So please don't worry or question my love.
But right now…
I don't like you. I want to punch your face. I want to be left alone.