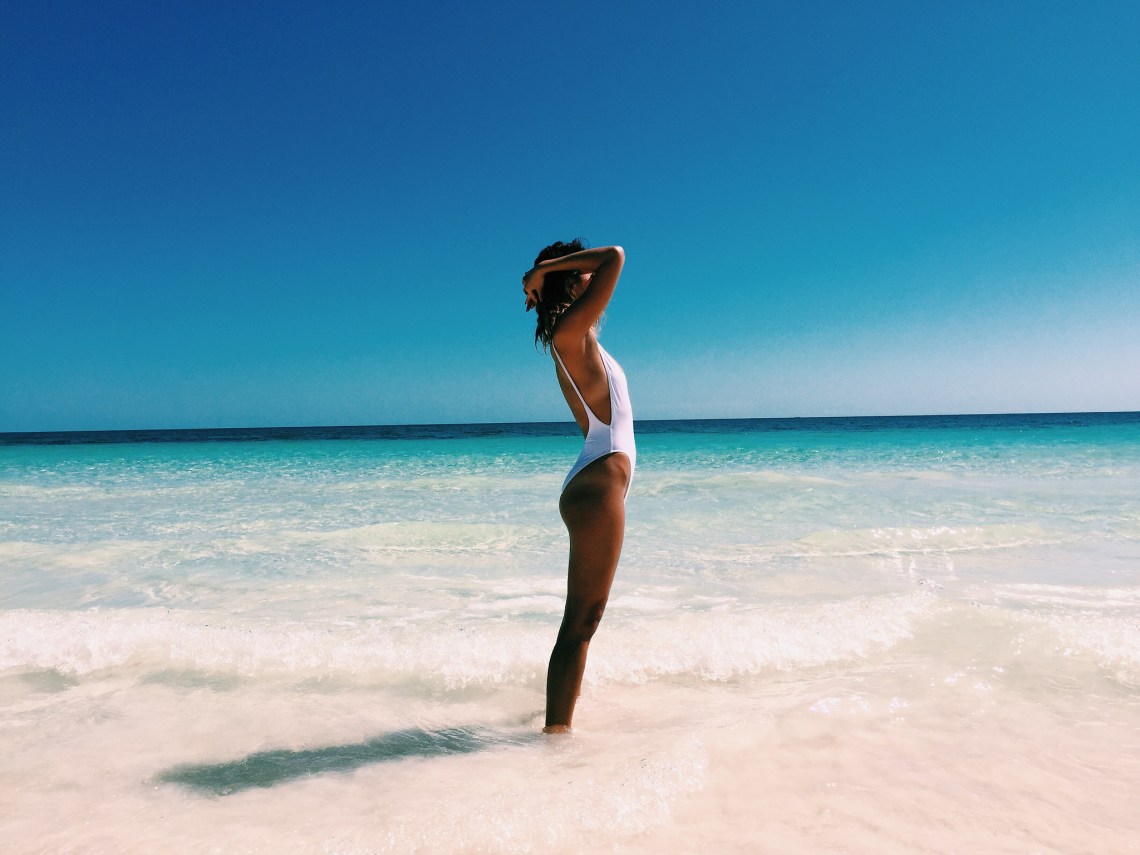 Here's to the girls who are young, free and independent. The ones who do not equate being safe, contented and loved with being in a relationship. The girls whose self-worth isn't based on people's opinions, number of Instagram followers, or their social media image.
Here's to the girls who refuse to settle. The ones who've said, "I don't need to be with someone who makes me happy. I just need to be someone who makes me happy." The girls who prefer spending Friday nights at a bus station, waiting in line for the next trip headed North instead of having someone to cuddle with over Netflix and ice cream.
Here's to the girls who are brave and fearless. The ones who love to make new friends. The girls who swore not to repeat their mistakes; vowed to never again order their usual; and despise doing things the conventional way.
Here's to the girls who use their phone only for music and wave forecasts. The ones who enjoy paddling away from the shore and love the sun's warmth on their skin. The girls who do not care about tan lines; have no plans of buying a new shade of foundation because they know they'll keep getting darker anyway; who confidently wear a swimsuit because they do not give two shits about society's idealistic standard of beauty.
To all the girls who'd rather catch waves than feelings, I'm with you.
I'd rather be in the company of surfers who, without saying a single word, inspire me to be at least half as good as them than be in a relationship with someone who thinks I'm either too much or not good enough.
I'd rather be in a no-wifi zone and gladly take pictures in my mind of good times with this new found family, of big waves I didn't catch, of long rides I've had while everyone at the line up's cheering for me.
I'd rather spend my weekends waking up early to watch the sunrise and bask in the sweet melody of waves crashing. Days when I just sit by the shore in a monokini, sipping coffee, mango shake, or beer. Amusing myself, soaking up on little moments of triumph where uncertainties collide with courage.
I'd rather find life drowning in this bliss. Gather up simple stories I would one day tell my future spouse and our kids about. Stories that aren't tainted by the heartache of a failed relationship, or of a blind optimism in the anticipation of a love that's never going to happen.
Here's to all of us who do not have 100% Church attendance but continuously strive to please God in and out of the four walls of an air-conditioned building we know He is not confined in.
Here's to us who are amazed to have found brothers and sisters out in the sea who tell us inspiring life stories in between surf sessions and over late afternoon meals.
Finally, here's to all of us who would rather take risks that will allow us to find ourselves, not lose it.
To all of us who are stoked about spontaneous surfing trips; and having a life of endless possibilities. To all of us whose hearts belong to the ocean.
As long as you're still present on family dinners and reunions, you're good. Don't mind people's remarks about you not getting any rest, or spending too much time away, or questions as to whether you're still saving up (but please do). You've been through a lot. And now you've just discovered what you could be, what you could be good at, and what you could still become. You're in the cusp of finally deciding, on your own, what you truly want. So just take your time.
It's okay to lose yourself in the art of finding it.