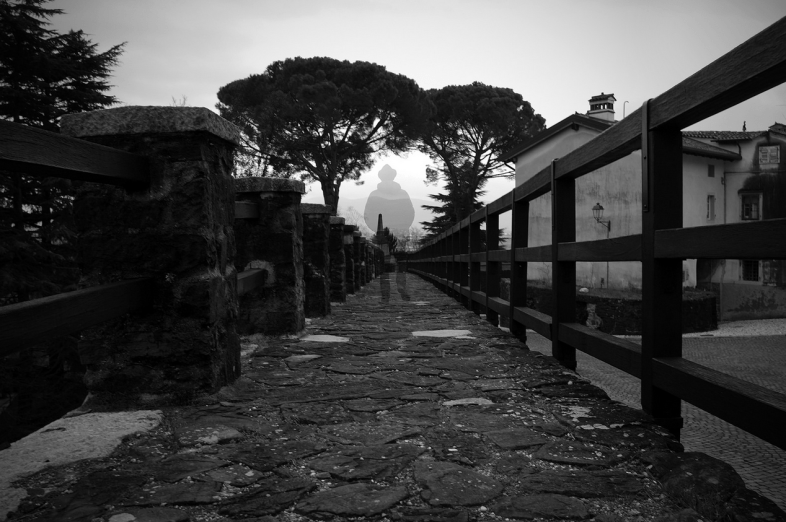 Forced disappearances are the kidnapping of ordinary citizens, usually resulting in torture and murder. Governments throughout history have used this as a subversive scare tactic that allows society at large to usually continue on as normal. Hundreds of thousands of people around the world have been victims that receive hardly any reparation while governments hide behind the veil of privilege. Here are just five examples that have occurred since the beginning of the twentieth century:
Argentina "The Dirty War" 1976-1981
In 1976, Jorge Videla took over the Argentine government in a military junta. He proclaimed a civil war on all political dissidents and enforced an extreme police state. Citizens were snatched off the street or from their homes by secret police in green sedans. Once in captivity, they were taken to concentration camps where they were tortured, raped and starved. Many, after months of torture, were drugged, taken in an airplane and thrown out over the ocean. Their bodies have never been recovered. An estimated 30,000 Argentine citizens became "deseparecidos" or "the disappeared". Many pregnant women were kidnapped and their children adopted out to military, police and government families. An effort to locate and reunite these children with their families culminated in an organization called "Las Abuelas de la Playa de Mayo". The organization works diligently creating a DNA bank where anyone who suspects that they may have been adopted has the chance to find their blood relatives. Around one hundred children have been found, with more and more getting tested. After years in prison, a pardon, placement under house arrest and a return to prison, Videlamade a statement saying that he accepted full responsibility for his government's actions. However, he died on May 17, 2013 in prison, without expressing remorse for the ones affected by his actions.
Algeria 1992-1997
The Civil War of the 90's in Algeria resulted in over 100,000 people losing their lives. Many of them were kidnapped and held in detention and rape centers before being murdered. A small group of women called SOS Disparu has begun to gather the names and information of the disappeared. A 29-year-old woman who worked at their offices was kidnapped and detained in a rape center at the Chateuneuf police station. In 2006, Algeria's Law on Peace and National Reconciliation helped 7,000 families to receive compensation for the injuries that they had suffered. The law, however, provided amnesty for those that caused the torture. As a result, many have refused to take the compensation until those responsible are brought to justice.
Sri Lanka 1980-ongoing
People tend to disappear in Sri Lanka. So much so, that the white vans they use as kidnap vessels have become a part of the local culture. In the city of Jaffna, citizens are continually taken off the street, even during curfew hours. The Sri Lankan government has made the arguments that the disappearances are a legitimate way to combat terrorism. Locals say that the neighbors that have been kidnapped rarely return. The taken usually belong to the minority community of the Tamils. The Asian Human Right Commission has the names for 16,000 people that were abducted during the height of the civil war in the late 1980's and early 1990's. They estimate that since then, thousands more have been disappeared in an ongoing attack against the minority Tamils in Jaffna. The Sri Lankan government has so far refused to apologize or express remorse to any of the detainee's families. Most of the disappeared are assumed to have been executed.
Spain
The Spanish government has an almost one hundred year old legacy of forced disappearance. They ran rampant during the Spanish Civil War and then continued on through dictator Francisco Franco's rule from 1936-1975. Tens of thousands of "subversives" are reported to have been abducted and despite calls from many humanitarian organizations for the government to investigate these killings, they have refused to do so thus far. The abductions were called "paseados" or, to take a walk. They were imprisoned in secret holding locations before being taken out at dawn and executed, then thrown into a mass grave. Spain is unique in being one of the only countries that has not established a truth commission, even though estimates indicate that 30-40,000 people were disappeared in the Spanish Civil War alone. Many children that were born during captivity were adopted out to other families, but efforts are merely grassroots to reunite missing children with their families.
Mexico
You may have seen snippets in the news about the forty-three students that were abducted in Ayotzinapa by the police and handed over to "Guerreros Unidos" the local crime syndicate, and then promptly killed. The plot was masterminded by the mayor of Iguala and his wife in retaliation for the students planning a protest at a speech given by the mayor's wife. This is hardly the first example of disappearances or mass murders executed by Mexican security forces. It is estimated that more than 25,000 have been missing since 2006 alone. Not a single case of forced disappearance has been brought to justice, leaving no legal recourse for the families of those missing. Kidnappings are carried out by federal, state and local police as well as cartel members and other organized crime syndicates. In the case of the 43, the government claims all were murdered and burned, then thrown in the river. Mass protests have rocked Mexico ever since, claiming solidarity with other victims of police brutality across the world.

Get exclusively creepy TC stories by liking Creepy Catalog.