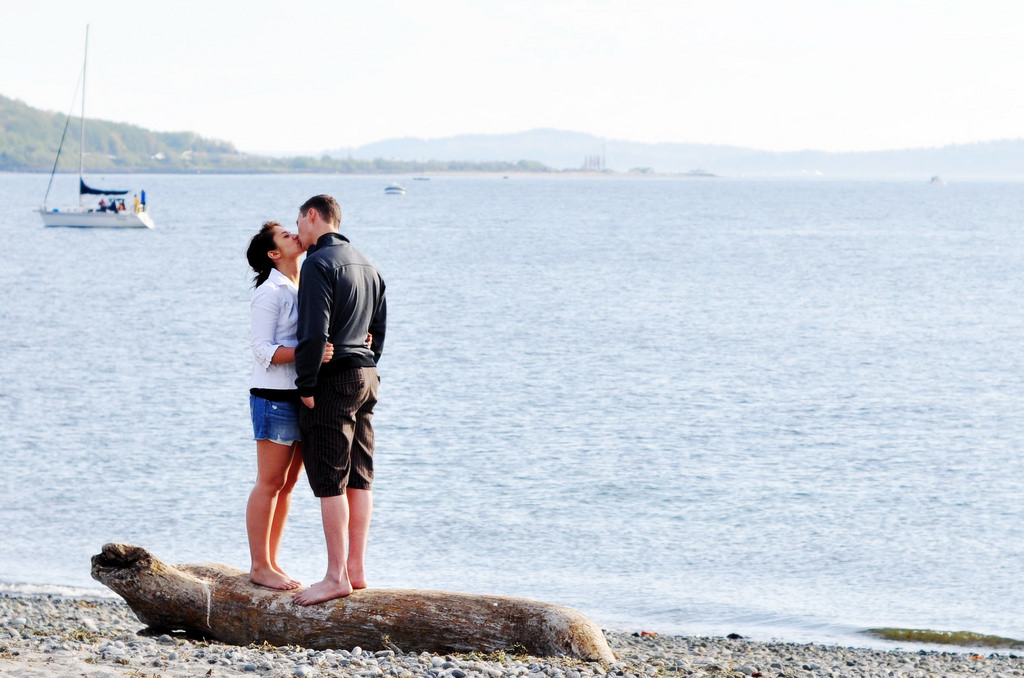 I will love you in February; when the Texas weather gets a little too crazy to handle. When the mornings are cold and we need to cuddle to keep warm. I will love you when the afternoons warm up so much that our bodies melt and there's no way it can still be winter in the 80 degree sunshine.
I will love you in March when the sweet scent of flowers blossoming fills the fresh breeze. As the blue bonnets sprinkle the sides of the highway. I will love you when spring finally comes and we know the sun will only get brighter.
I will love you in April, even when the rain just won't stop. As we run through the storm barefoot, not caring how soaking wet we are. Our screams and laughter lost between the noise of the rain pouring
I will love you in May when you graduate surrounded by the proud and smiling faces of those who love you. Basking in the glory of your accomplishments. When I turn one year older, happy to be in your presence for another one of those years.
I will love you in June when summer nights become summer mornings with no sleep watching the sun rise into another beautiful day spent together
I will love you in July as we get to celebrate your birthday month because you are worthy of a celebration, dancing the night away under the moonlit sky
I will love you in August as we squeeze in every last bit of summer and freedom with the sunshine. When jumping in the pool is a bit tougher as the weather cools down but that doesn't stop us
I will love you in September as the crisp breeze sets in and we begin to cuddle a bit more. Letting out hearts warm each other up.
I will love you in November and will be reminded of how thankful I am for your love. All while stuffing our faces with delicious Thanksgiving food. When you tell me to wear my sweater and jacket and scarf…and hat…and gloves.
I will love you in December as we find every single holiday activity and do it joyously together. Our days and nights filled with the Christmas spirit.
I will love you in January. When the new year comes around and I can't wait to do it all again.