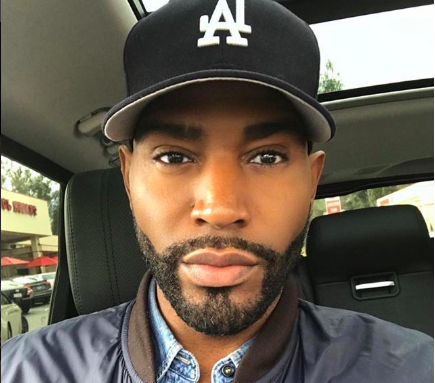 Hi.
My name is Molly Burford and I seriously need a pep talk. Specifically one from Queer Eye's culture expert Karamo Brown. So this is my official application! Please make me feel better about myself and the direction my life is headed, Karamo!!!! I don't have any money to offer you at this time, but I will pay you in infinite gratitude and can make really good scrambled eggs. (Seriously, they're fluffy as FUCK.)
Anyway, I've seen what you've done for those who have appeared on Queer Eye. I think you offer stellar advice. I know you spent years as a clinical social worker and I can't even imagine how many people you helped before the show.
You see the best in people, you see potential, and that's a rare gift to have since everyone pretty much hates each other all the time. You are so very kind and intelligent and I think you could really help me get my shit together. Which, currently, is very much not together!!!!
You are literally the hashtag #MondayMotivation personified, but you are not annoying or disingenuous. You're real AF. And I love it.
From seeing the way you spoke to Tom and cheered him on and coached him in episode one to helping Leo vibe with the other dads to helping Remy become a Remington, I know you are literally an American treasure. Your help would be very much appreciated in the form of a five-10 minute pep talk.
Love,
I Need A Pep Talk, Please!
P.S.
If Jonathan wants to fix my hair, if Tan wants to style me, if Antoni wants to teach me to cook something other than scrambled eggs, and if Bobby wants to help me with my room because I literally don't have a bedframe, I would not be opposed!