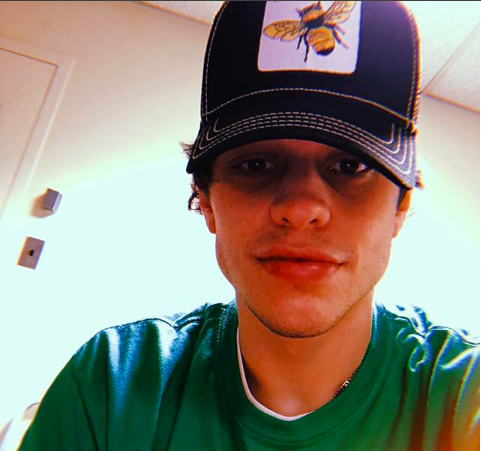 Anyone who knows me knows that I love pasta, being right, dogs, a nice summer's day, being right, and Pete Davidson. I also may have written an article asking him to leave his girlfriend and love me instead but I was kidding sort of.
Last week when he confirmed his split from goddess Cazzie David, I was actually sad. Sure, I saw my shot but was also genuinely bummed out. He has referred to David as the "most beautiful girl in the world" and stuff so I thought that was going well, you know? That maybe love isn't dead!!!
Anyway.
Even though it's only been like a fucking week, it's already been rumored that he's seeing superstar songstress Ariana Grande. It's #casual apparently, but today while perusing Instagram I saw THIS:
AND THEN THIS:
Listen, I don't know what 🐝💛😍 means but I think it means something like relationship-y. AKA MAYBE NOT SO CASUAL. Aka I'm dead now. Ariana may have no tears left to cry, but I sure as hell do. I guess I can just go back to crushing on other unavailable men like George Clooney and Mr. Clean.
Time will tell if this casual relationship turns more serious. Or maybe Ariana will just host SNL more often. Who knows.
If you need me, I'll be over here accepting that Pete Davidson will literally never leave any girlfriend for me.
#boybye