This is Norbert, a three-pound therapy dog who likes to give high-fives: 
And two of the most beautiful golden retrievers you'll ever see enjoying the snow:
A domesticated raccoon named Pumpkin exists and likes to hang out with her best dog pals:
Here's a five-minute compilation of Anderson Cooper giggling:
https://www.youtube.com/watch?v=-5iWaY4HtFk
JD And Turk are actually best friends IRL:
Here are some more very good dogs:
This couple proposed to each other at the same time and it's really cute and will make you cry in a happy way: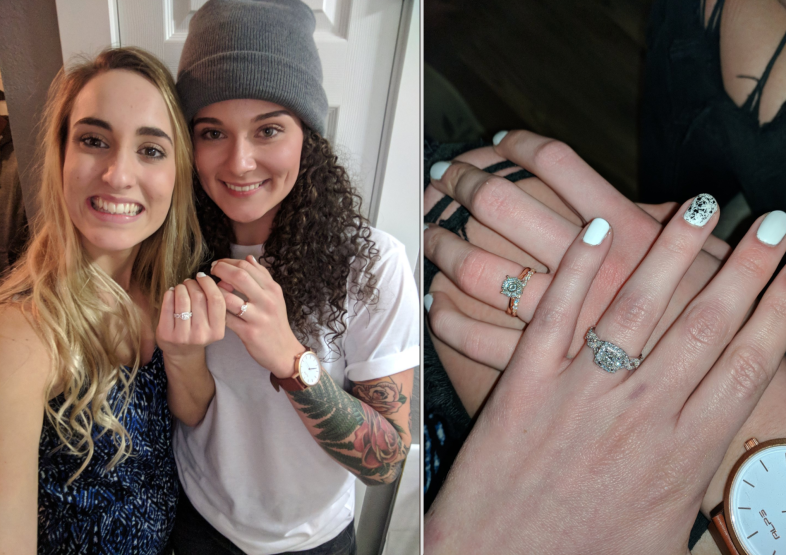 One time Todrick Hall did a flash mob at Target:
And an English bulldog puppy named Sophie rolled down a hill like an actual angel:
We're alive at the same time Harry Potter was created:
And got to witness Chance The Rapper getting as excited about Beyonce as any of us would:
Speaking of Beyonce, here is a baby dancing to "Single Ladies":
https://www.youtube.com/watch?v=77ql1emlCn4
This tweet reminds us of some good news:
https://twitter.com/briannawiest/status/851804295137828864
And this tweet is just funny:
Dad in every Disney channel movie: but son, you're giving up your DREAM
Son in every Disney channel movie: no dad, I'm giving up ~yours~

— ellie schnitt (@holy_schnitt) November 1, 2017
This is a very good dog enjoying some very good snow:
Here is a very happy deer:
And a cutie wearing an orange hat:
And in order to write this article, a stranger let me use his hotspot when the internet at the cafe I was working from refused to connect. I bought him a coffee as a thank you. Let's be extra kind to each other this week. The world really needs it.