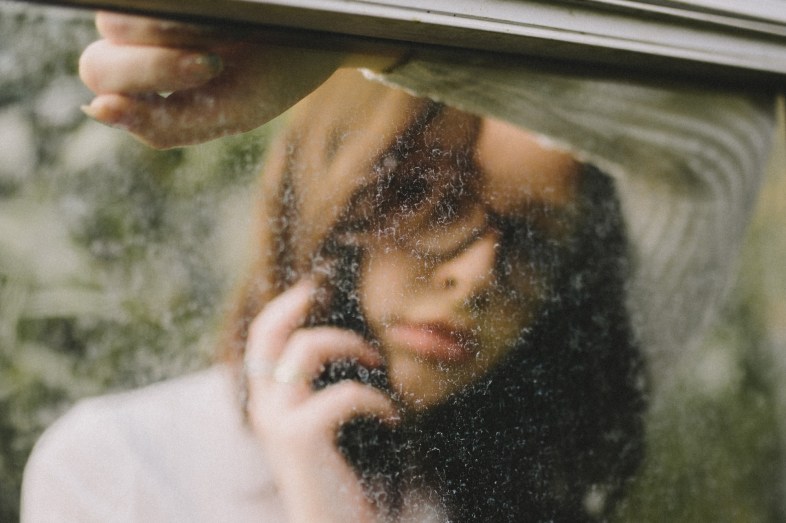 A fact: This world is going to break your heart.
It's going to tear you down and rip you apart until you wonder how to God you're still standing. And, it will do so in more ways than one.
Your best friend turns out to not be a best friend at all.
Lovers leave and leave and leave.
You get fired from your dream job.
Your family is disappointed in you.
You let your friends down.
You let yourself go.
Loved ones get sick.
People die.
And so on, and so forth. You get the idea.
Being a human is really motherfucking hard, dude.
It's full of pain and heartbreak and disappointment and struggle. It's not fair, and never will be. Nothing is guaranteed or promised, except uncertainty. It's scary. It's going to test you repeatedly. It's going to make you question yourself, your worth, your life. All. The. Time. Over and over again.
Life is not easy. But it's also all we have.
You only get one shot at this. Seriously! This is it. This is not a dress rehearsal. The big show is now, in the moment. You don't get to practice your lines, you don't get a redo. Once the curtain's closed, it's over. There will be no standing ovation. No encore.
But this is also life's most liberating fact, because with no script or planned out scenes, there is no "right" way to carry out your life. There is really no way to completely screw it up.
Please do not waste your time up by being completely disappointed in yourself because you haven't reached certain milestones by certain ages. Please do not interpret life's hardships as the universe conspiring against you because you're just a shitty human and being miserable is all you deserve to be.
The truth of the matter is that all you are is a human being, a stitched together mess of mistakes and hurt and scar tissue all wrapped up in the only beautiful, breathing body you're ever going to inhabit. And you're not made to be perfect.
So allow yourself to fall and crumble. Let it all bleed, and let life happen. Because it's also important to note that it's not always going to be this bad. Yes, this world is going to break your heart, but it will also find ways to mend it.
After all, you do have family. You do have friends. You have yourself. You have talent. You have the ability to love, and be loved. To give. To breathe. You truly have more power than you can ever imagine. After all, you have the drive to keep going after setbacks. You stand up after life's continuous blows. Again and again, you rise. All that happens in this life can hurt, and will hurt. It won't always make sense. This much is true. But, you've survived so far, and that has to count for something.
In fact, it counts for everything.