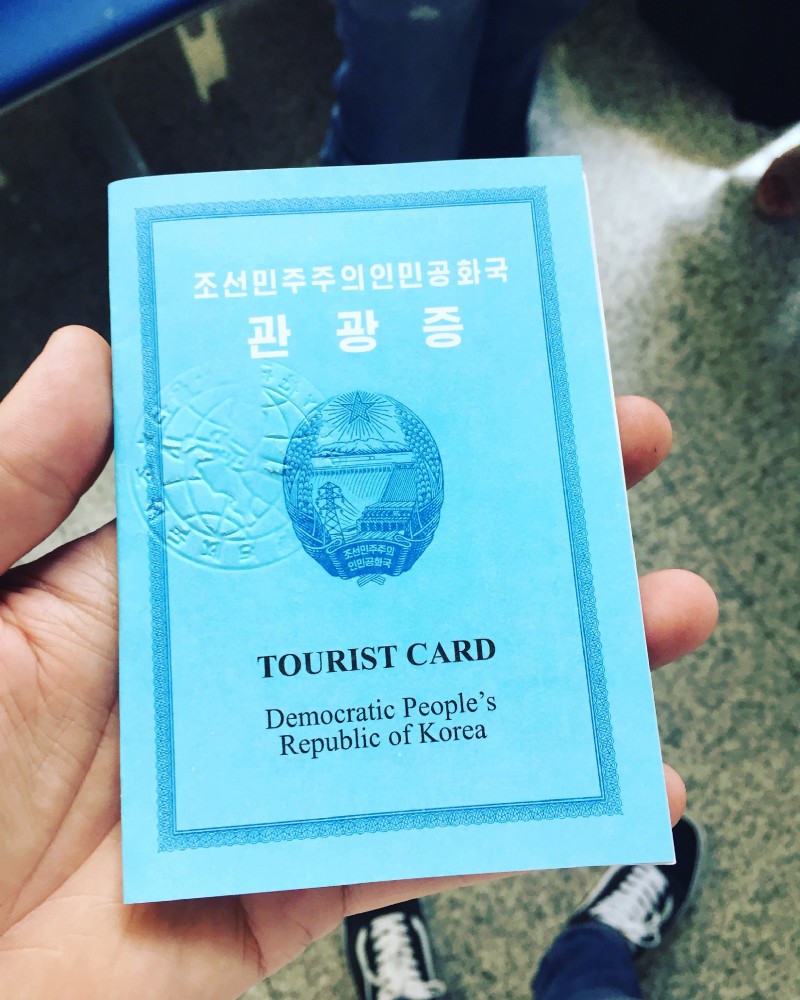 The Midday Train to Pyongyang
Our trip to North Korea was conceived much like all decent impromptu jaunts, off the back of a cheap flight promotion. In this case; an absurdly economical Air Asia return flight from Sydney to Beijing. Although Beijing certainly had its charm, the appeal of meandering about in the smog lasted all of 30 seconds. The Beijing air pollutants tend to sting the eyes and coat the face. Leaving you looking like a soot covered but altogether less jovial variant of Dick Van Dyke from Mary Poppins. In truth, a detour had always been on the cards, the aim of the game on this occasion was a visit to one of the world most reclusive nations, North Korea. At least the air had to be cleaner there. A quick domestic flight later and we had landed in the gateway city of Dandong.
Dandong, an altogether unremarkable city, sits in the far North East of China. The Yalu river separates Dandong from Sinuiju on the North Korean side. We arrived late in the evening, and a quick glance across the Yalu revealed a stark differential in illumination, a small glimpse of what was to come. North Korea is not the type of place you cross into (or out of for that matter) at your leisure, borders are highly regulated. Entry is permitted only by engaging a third party fixer to arrange a government sanctioned tour. In keeping with my frugality, we chose not to engage the larger, well known operators. Instead, we found a gentleman by the name of Mr Su, who was offering visas and tours for half the going rate. Although Mr Su's website (and English) could have done with an update, he turned out to be somewhat of a pioneer. Prior to North Korea outlawing foreign guides, Mr Su (a Chinese national) had run tours inside North Korea for decades. The vast majority of his clientele are, like most visitors to North Korea, Chinese nationals.
We were instructed to show up at Mr Su's office at 9am sharp, to ensure we were ready for the midday train to Pyongyang. It was then, with some trepidation that we made our way to (what we thought was) Mr Su's office. Armed to the teeth with booze and cigarettes; offerings for our soon to be North Korean guides who, we presumed would welcome us to their bosoms as a result of our generosity. As it turned out, Mr Su didn't have an office per se. He did, however, occupy a small fold out table with a sign; this he had rather brazenly set up out the front someone's else premises, touché Mr Su, touché. A firm handshake and a smile and we were on our way to the train station. A quick detour to the ATM was in order, as Mr Su hadn't yet figured out how to annex someone else's eftpos facility.
Once at the train station, Mr Su's expertise was on full display. His utter disregard for due process was a site to behold. He handed us our visas, lunch and some good advice "delete any Kim Jong Un memes from your phone". Like most people, I had accumulated a reasonable collection of said parodies over the course of the last few years. I quickly got to work deleting the offensive (but humorous) memes. Fatigue quickly set in, so I settled on a blanket removal of all my photos and communications, just to be sure. Meanwhile the train to Pyongyang was evidently sold out. Mr Su shoved us through the horde of people and luggage, right to the front of the immigration line. At this point it became apparent that many of our fellow passengers were in fact North Koreans. The give away being, what later became a familiar sight, chest pins of a Kim Jong, either Sung and/or Il, stapled directly over their heart lines. Mr Un clearly not yet leveled up to deity status just yet. All held dark blue North Korea diplomatic passports, and were, not very discreetly I might add, in the process of smuggling goods from China into North Korea. This struck me as odd, given the hundreds of trucks I had previously spotted parked up in a lot waiting to cross the border via the Sino-Korean Friendship Bridge connecting Dandong to North Korea. The bridge had originally been constructed by the Imperial Japanese Army in 1943; bombed by American B-29's in the Korean War and subsequently rebuilt.
As we passed through immigration, we said our goodbyes to Mr Su, who assured us that our North Korean guides would be waiting for us at Pyongyang station. We were surprised to find ourselves unchaperoned for the first leg of our journey. We boarded the train, the doors locked behind us as we shunted out of Dandong station towards North Korea. Next stop Sinuiju, North Korean immigration.