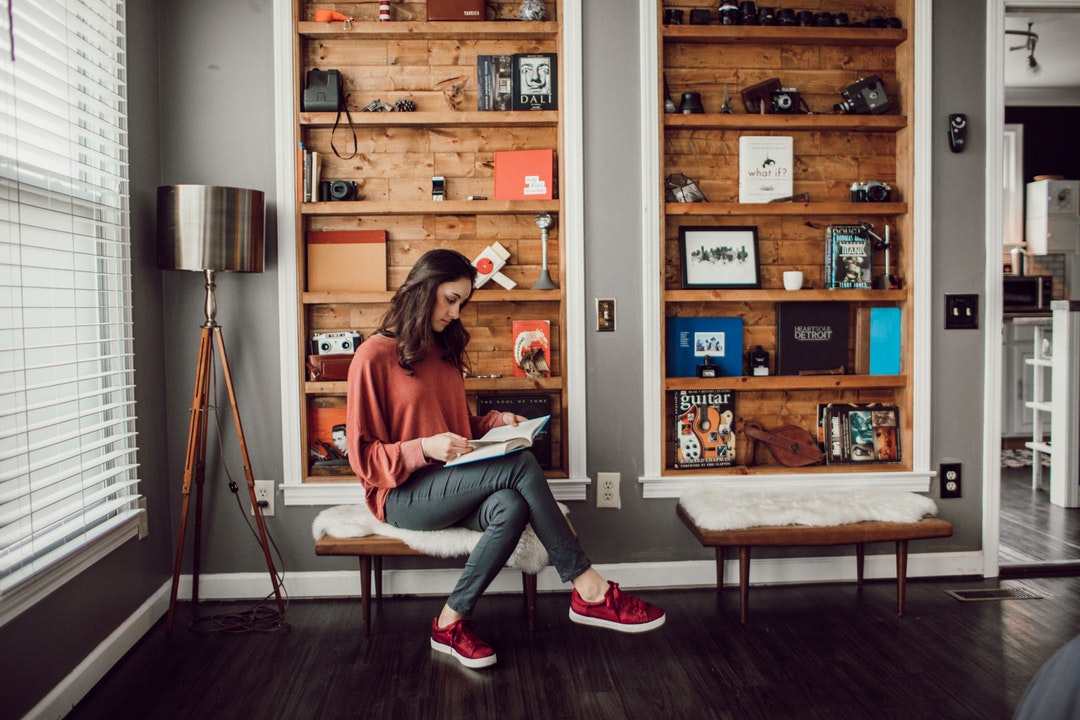 Summer may almost be over, but that just means more incredible books are on their way to our shelves this fall. We cannot wait for all the new stories to bring this season in the right way. Whether you're into mystery, crime, romance, or thriller, September has something for everyone. I did extensive research and found some amazing books that are coming out this month. Be sure to check out these great reads!
Flirting With Forever is about two friends who have been through everything together. He has always felt something special for her, but she has no clue. One night, after too many drinks. they hook up. After that night, the romance starts, and he sees her as his "forever," but will she reciprocate his feelings? Will he get his happily ever after?
When I read the word "dirty," what comes to mind is steamy, intense romance. Dirty Headlines is an enemies-to-lovers office romance. This is a story of two co-workers who have a battle in the newsroom every day but go even harder at each other every night. It's absolute war in bed. I am sure there will be tons of orgasmic sex scenes in this book.
This is a thriller story filled with suspense. It's the story of Edie, whose mother is on death row for killing six women. As Edie grows up, she develops an obsession with her mother's victims' families. She keeps her distance until a man is murdered and she becomes the prime suspect. Edie goes into hiding. Did Edie start following her mother's footsteps? Did she commit the crime? I can't wait to find out.
Lethal White is the fourth book in the Cormoran Strike series. This book talks about a troubled young man named Billy who comes to Strike's office to ask for his help investigating a crime Billy thinks he witnessed as a child. Billy cannot remember many concrete details, but Strike is willing to listen to him and investigate the crime because he believed that Billy's story is sincere. This new novel will be full of gripping mystery.
This is a story about Sadie, who grew up on her own and had to raise her sister Mattie in a small, isolated town. Sadie has lived a rough life and is trying her best to feel as normal as possible. Sadie's entire world crumbles when her sister Mattie is found dead. Mattie is the reason why she never gave up and was the only family she had. Sadie goes on a hunt to find her sister's killer and is determined to bring her sister justice with her own hands.
I Will Never Leave You is about a messy love triangle. Trish and James seem to have it all; they are wealthy, but the only thing that's missing from their lives is a baby. Trish wants nothing more than to have a baby with her husband James, but even her wealth and privilege can't get her pregnant. James has a baby girl with his young mistress, Laurel. Trish falls deeply in love with the baby the first time she holds her and becomes dangerously obsessed with making Laurel's baby her own. Meanwhile, James and Laurel plan to break James' marriage so they can start a life together.
Ruby Bozarth is a Mississippi newly-barred attorney and will try her first case, which happens to be a murder. The woman who was murdered is a woman from one of the town's oldest families. As news breaks of a second murder, no one in Rosedale trusts each other, especially the twelve people impaneled on the jury.
Set in 1951, Nightingale follows June as she's institutionalized after a mental breakdown. The book moves in two timelines: the timeline in the institution and the one laying out the events that lead to June ending up there.
The Forbidden Door is the fourth book in the Jane Hawk series. Jane is one of the FBI's top agents until she becomes the nation's most-wanted fugitive. In this book, Jane's son is in grave danger, and she must rescue him before the Techno-Arcadians get him. This is no easy task, so she has to make quick decisions, obtain assistance from people she trusts, and hope for the best. Fair warning: there is quite a bit of violence in this book, so if you are squeamish, you might not enjoy it.
In this book, nine strangers head off to a health resort. Each is signed up for a stay at Tranquillum House, a health spa located in a remote part of Australia. They give up their alcohol, sugar, and electronic devices to try to transform their lives and return home as different people. Yes, this was the plan, but the journey they have in store is not exactly as they had planned. None of them expected to end up at this expensive resort with a psychopath.
I cannot wait to curl up in bed with a new novel. Which book will you be reading this fall?