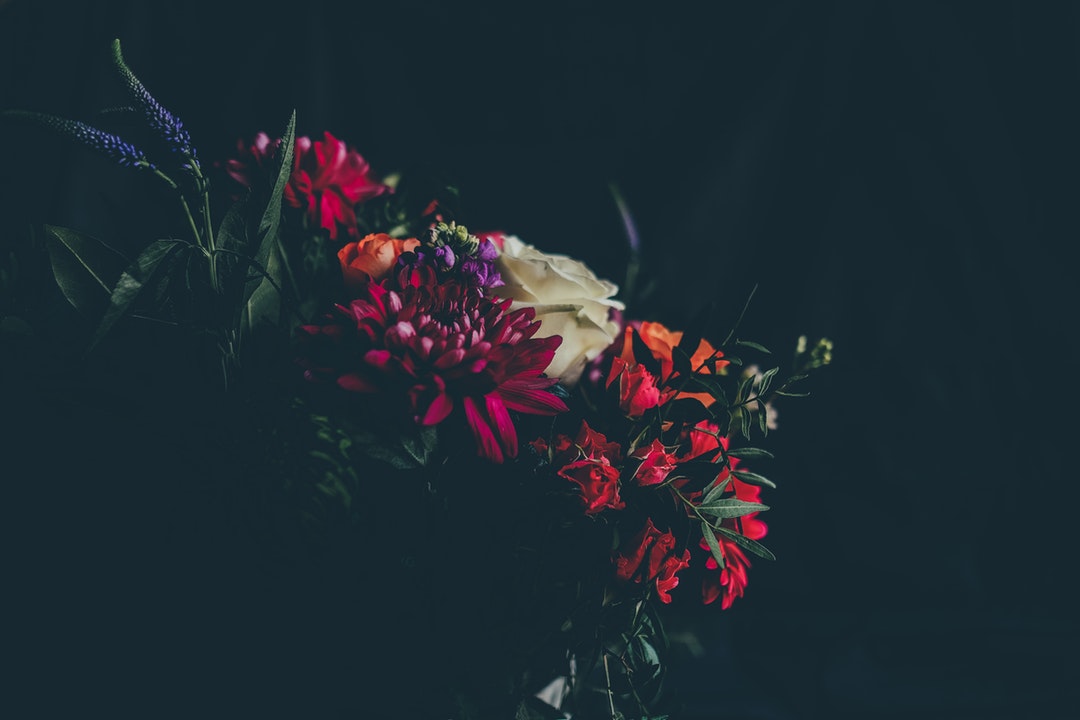 Today June 1st, 2018 a great man went into eternal sleep, mi abuelito (grandfather) passed away this morning at the age of 79.
I told myself that I would make it back home to visit so I could see him before anything happened to him, but I never made it home in time. I will never get to talk to him again, I will never be able to hold his hand again, I will never hear his voice again. I knew it was coming; yet when I heard the news from my mom this morning it felt like someone tore my heart out of my chest.
My grandfather was a wonderful man and always looked after me, I feel like a part of me died with him too and I don't know how to respond. I just want to hide and block out the world for a week.
He went into a surgery yesterday but went into a coma, his fragile body was tired of fighting. He battled so much to stay alive this year but this time it was his final hospital admission.
The last conversation we had, I told him how much of an impact he had on my life and how I could not wait for him to meet my daughter, he told me he hope to be alive by the time I went back home. How come these years went by so fast? I left home chasing my American dream and left him and my entire family behind. Now I will never have the chance to show him the woman I have become. He will never get to see my daughter, nor see how wonderful she is, but I will make sure his memory stays alive and will share all the heart-warming memories with her, so she knows who he was.
Even though everything inside of me feels like it's being torn apart, I get the strength to wipe away the tears when I think that at least now he is no longer in pain, he is not suffering anymore, he is in a better place.
The hardest part of all of this is the distance. I wish I could be there for my family during this time. I live in the USA, and last time I saw him was many years ago before I left Mexico. All of our last interactions have been on the phone.
I knew he was going to die. I know that everyone dies—that's life. But I'm still so angry and so hurt that he's gone. I'm angry at myself that I didn't open up more. We had a great relationship when I was a kid. We knew how we felt, but there were too many things that I should have said out loud. I'm so angry at myself that I didn't learn more about him. Whenever we talked, he wanted to know what I was up to and how my daughter and I were doing, the last time we talked he asked me when I would go back to Mexico to visit. I am angry I waited so long.
More than anything, I'm angry about the little things I should have done. I should have called him every day instead of making excuses and not calling. I should have sent more pictures and stopped trying to pretend I was a busy hotshot who didn't have time. I cringe when I think of all the wasted time on stupid stuff, I wish I would have made more time to stay in contact with him.
It's too late now.
As I write this with my eyes bloodshot from crying, I am grateful I had such a wonderful man in my life and despite the things I wish I would have done. I'm thankful for all the good times we had together. I'm grateful for the man who taught me many things, I am thankful I had him in my life. He may not be here on this earth, but his spirit, love will always be with me.
I am writing this to honor his memory.
Abuelito, I can't believe I'm writing this letter to you.
I guess I never thought about what it would be like when you would no longer be here. You have always been such a key part of my life, and such a steadfast and healthy part; I never let myself consider what it might be like once you were no longer here with us. And now that you are no longer on Earth with us anymore, I'm struggling to accept it.
I feel incredibly blessed that you and grandma are my grandparents. I am so thankful that you were my grandpa. And I'm even more thankful that I was able to be close to you and to be able to do so many things with you and grandma in my younger years, creating the awesome relationship that I have had with you two. Not everyone gets that. But I did. I had the best abuelito ever.
I am grieving the loss of you – the most amazing man. A devoted husband, a deeply loved and respected father, and an adored grandfather. The world seems a little less vibrant without you in it. Even the sky is mourning your lost, it's a cloudy rainy day today.
I am a thousand miles away and won't be able to kiss you goodbye, but I know this isn't the final goodbye. Thankfully, we shared the same faith that this isn't the end. I know will see you again someday. Someday, you and grandma will get to take a spin on the dance floor again, while you laugh and hold each other close like you did when you were young.
Someday, I will see your smiling face again, and I will hear your laugh again. I will feel your tight hug again.
Until then, we will wrap grandma in all the love and comfort that you provided for her in the 60 years you were married. We will continue to look at photos and remember the amazing times we had with you. We will miss you terribly. We will keep your memory alive and never, ever forget you. I will go home soon, I promise you this, I will visit grandma before it's too late, I will not do the same mistake again.
The ones that are reading this I want you to take away from my mistakes is that life is short. Stop fighting over insignificant things and cherish your loved ones as tomorrow may be too late. We don't have control over life and death, but we have control over how we spend our today.
Keep sharing the love. Cherish those you love. Tell them every day.
In loving memory of my grandfather Albino Gonzalez Castro 9/12/1939 to 06/01/2018.