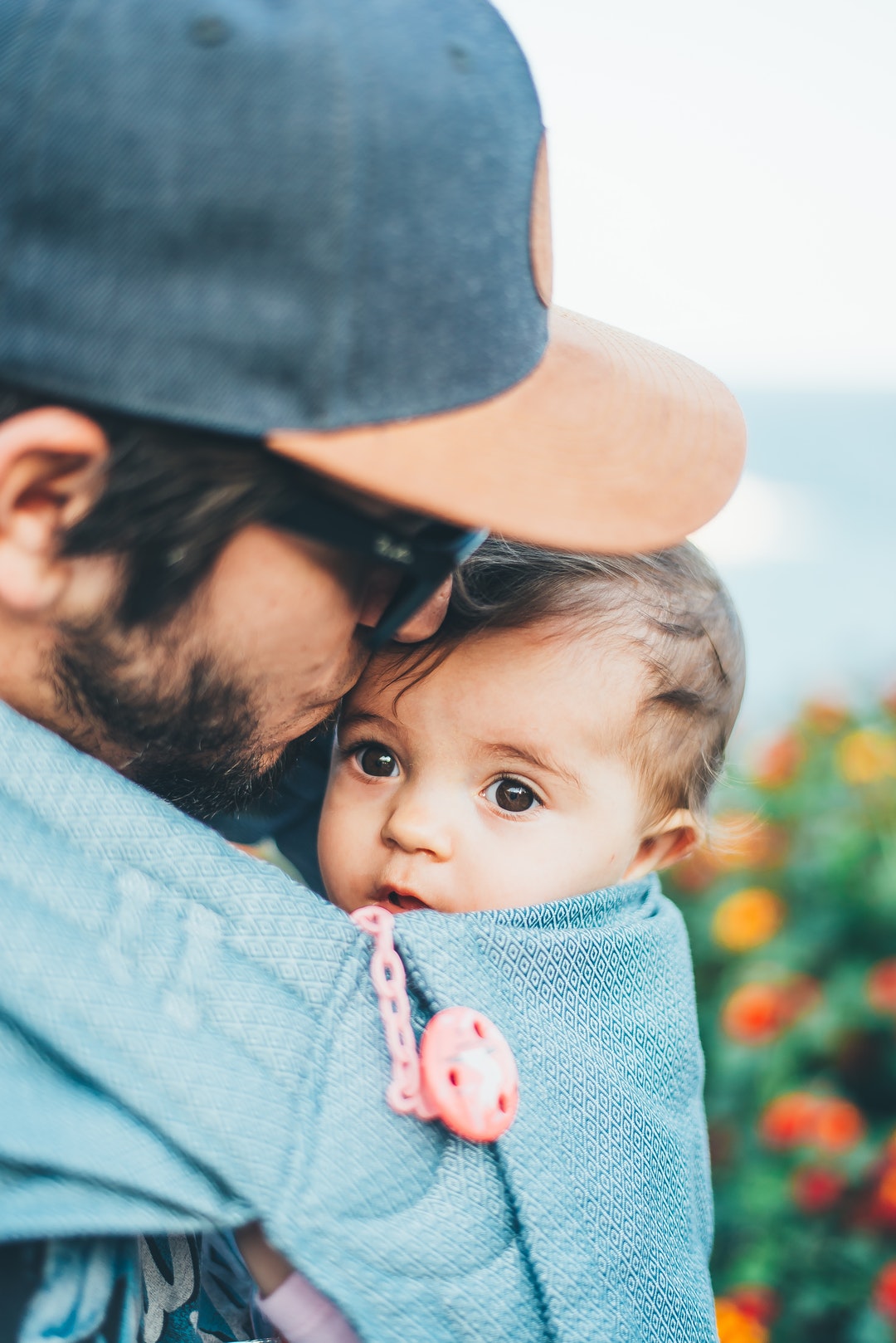 Querido papá:
I want to start off by saying thank you for always being there for me. Even when you were not physically there, I knew I could always count on you.
When I was a young child and had an open-heart surgery, you and my mom did not have enough to keep up with all the hospital bills and medical expenses. You worked long hours but in Mexico, the money just wasn't enough to feed a family and to keep up with all the extra expenses. You made a tough choice to leave your country, your family and everything behind to move to a foreign land to find work and be able to provide your family with everything they needed.
You left with nothing but a small backpack on your back to pursue "the American dream." You left everyone and everything you knew behind. You moved thousands of miles away from your family to a land that saw you as "a criminal." You moved to a land in which you did not understand the language, and people often criticized you for the color of your skin, for your accent, and for being an immigrant. I know this had to be extremely hard.
But despite all the challenges you faced when you moved to this foreign land, you never gave up. You worked from sun up to sun down to save up for my hospital expenses, so I could stay alive, just so I could live and have a chance at life. You worked so hard, just so your family would not go hungry and you always made sure we had what we needed.
You brought me to the 'land of opportunity' when I was 12 years old because you wanted me to have a better life and have a shot at the "American dream." This Father's Day is bittersweet, it's bitter because it's the first Father's Day I will not spend with you in 16 years, but it's sweet because now that you are back home, my siblings can spend a Father's Day with you which they haven't had in 16 years.
Even though, I will not get to spend Father's Day with you, I wanted to write this letter just to express how much I love you and how much I appreciate everything you have done for me. I hope you know, dad, how blessed I feel to have you in my life. I'm super proud to be your daughter. No words written on paper can accurately express the love I feel for you. But, I know this letter will reach you all the way to Mexico.
We may be far away in distance, but we are close in our hearts.
I never realized how hard it was to do what you did, until now, that I am an adult and I am also a mother. I never realized how hard it was to be away from your home country until I moved away myself. I never realized all the sacrifices a parent must do for their children, until I became a mother and learned that a parent's love is unconditional, and a parent will do anything for their children.
Thank you for all that you have done and continue to do every day.
You gave up so much, so I could have a life. Thank you for giving me the opportunities you did not have growing up. Thank you for working long hard hours so that I could have the things I needed. No all heroes wear a cape and fly but I truly believe that fathers are the real super heroes, and you have always been my number one hero. You are the best father and I hope one day I can marry someone who is just like you. You have shown me that a man must be dedicated, hardworking, kind-hearted, and a man should take care of his family at all costs.
I have watched you be an extremely hard-working man, stopping at nothing to provide for his family. You have shown that no sacrifice is too big to make for your kids. 
You have worked so hard your entire life, and not once have you ever complained. You always got up, went to work every single day, you are the hardest working man that I know. You have given your life away to work to support us and I will always be grateful for that.
Thank you for teaching me what it means to be a hard worker.
You have always been a tough man, though you always tend to project your tough emotionless exterior, I know deep inside how much you care. I have reached that age now where I can see your motives clearly behind everything you have ever done.
You have been the stronghold in my life, it's because of you that I have become the strong and independent woman that I am today. From pushing me to get good grades in school, to teaching me how to drive a car, scolding me and kicking my ass when I needed it, you set a firm foundation for me to build my life on. You taught me how to be tough when I need to, to defend myself when I need to, and to work hard for what I want. You taught me no never depend on anyone else and to be strong like you.
As days pass by and I grow older, I know deep down inside that no matter how old I get, I will always be your little girl. It took me 28 years to realize that inside that hard, mean looking and strict exterior, there's a lovable man that did everything for me.
I could go on and write a book of all the things you have done and how much I love and appreciate you, but this letter will do for now.
Thank you, for the sacrifices you've made.
Thank you for being a great father and grandfather.
Thank you for all the tough love.
Sending you air hugs that the wind will deliver all the way to Mexico. You'll always be the man who has my heart.
You are the first man I ever loved, and it will always be that way.
Te amo.