Korean beauty products hit the American market a long time ago, but it can be an overwhelming process to find the right products–especially if the descriptions and ingredients seem foreign to you (snail creams, whitening essence, goat and/or horse milk, etc.). But I've been using the stuff since I was a teenager (and because my mom stockpiled every type of moisturizer, cleanser, and toner), and I've never strayed from some of the below items. So, for that Korean cosmetic obsessed woman in your life, here's a comprehensive list of gift ideas for the holidays. (Note: I have not included any bb creams because I don't believe in skin whitening.)
This toner won't leave your skin feeling ultra dry afterwards; instead, it removes any remaining debris and dirt from makeup with a clean and fresh feel. I strongly suggest pairing it with the Blemish Zero moisturizer (clinical solution) which is super lightweight and oil-free.
Another moisturizer that works wonders for your skin, especially if you're prone to oily zones. I've had bad acne problems, so I'm hesitant to try new products, but this moisturizer in particular is mild and smooth with skin-calming qualities.
Oh, the foot peel. I tried it for the first time a couple of months ago and it freaked me out because I wasn't sure what was going to happen to my feet. Sure enough, it was like a complete rebirth of my skin. All of the dead skin peeled off for about 3 weeks all on its own, and I mean all of it. And when that was over, my feet were the smoothest they'd ever been! I recommend only doing this once a year though — you're basically soaking your feet in salicylic acid. Make sure you moisturize your feet after the peel, too.
In the winter, lip balms aren't enough for me. I think my skin has been prone to extreme dryness after I went on Accutane, so I have to moisturize all the time. Lip masks are a great way to get that extra moisture in. I suggest lying down while using the lip mask because they're slippery.
Korean women are big on getting rid of face shine and controlling any excess sebum especially after applying makeup. Use this compact as the last step, and throughout the day when oil starts building up in your pores.
Okay, I'll admit that I didn't know what emulsion was for a long time, but my mom was always buying bottles of it. After visiting the Face Shop in K-town in Manhattan, I decided to try this one out. It's another type of light, liquidy lotion for your face. I use this plus my Blemish Zero moisturizer when my skin is feeling drier than usual.
Jeju Island is a beautiful island near South Korea with dormant volcanoes where the ingredients in this deep pore cleanser are extracted from. It's another product that will rid your face of excess oil. I use this once a week and then my milder Face Shop cleanser on other days.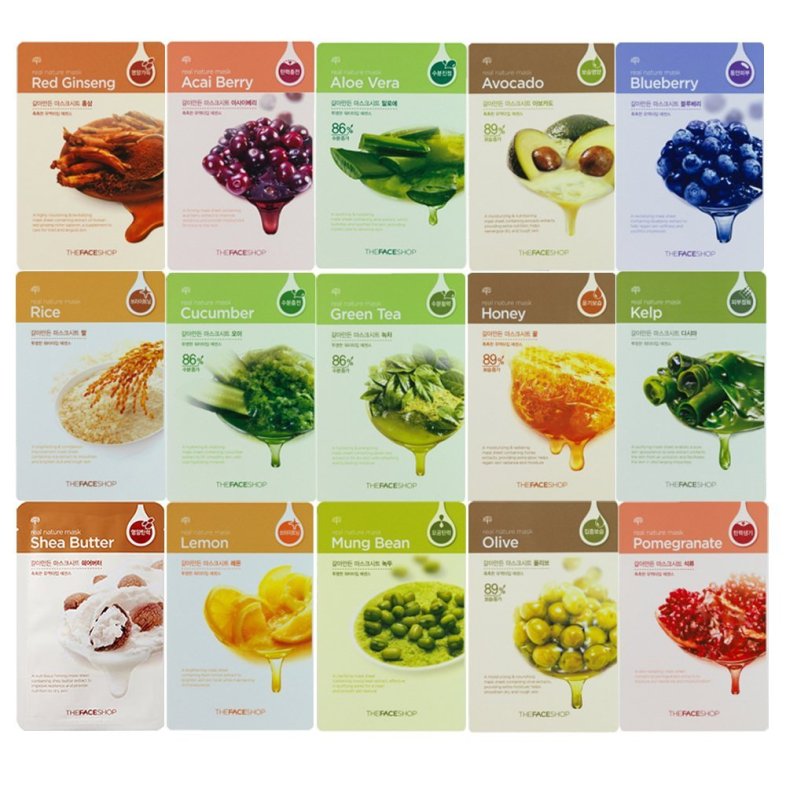 Face masks are the most popular among Korean beauty products, and there are a million different types it seems. However, these are the ones I typically use because they've been the most effective when it comes to moisturizing. And they leave my skin feeling very clean and refreshed. They also help do away with redness.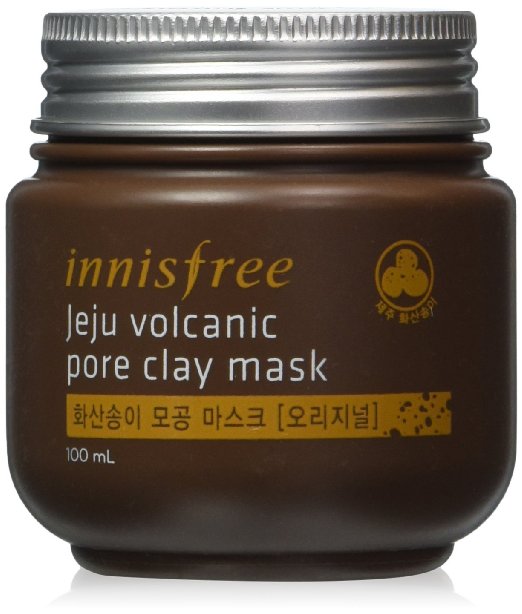 If you use mud masks, you'll ditch them for the Innisfree Volcanic clay mask. This mask clears out blackheads and shrinks pores, while also–you guessed it–getting rid of all that oil. Use an oil-free moisturizer afterwards because as with any clay mask, your skin will feel a bit tight.