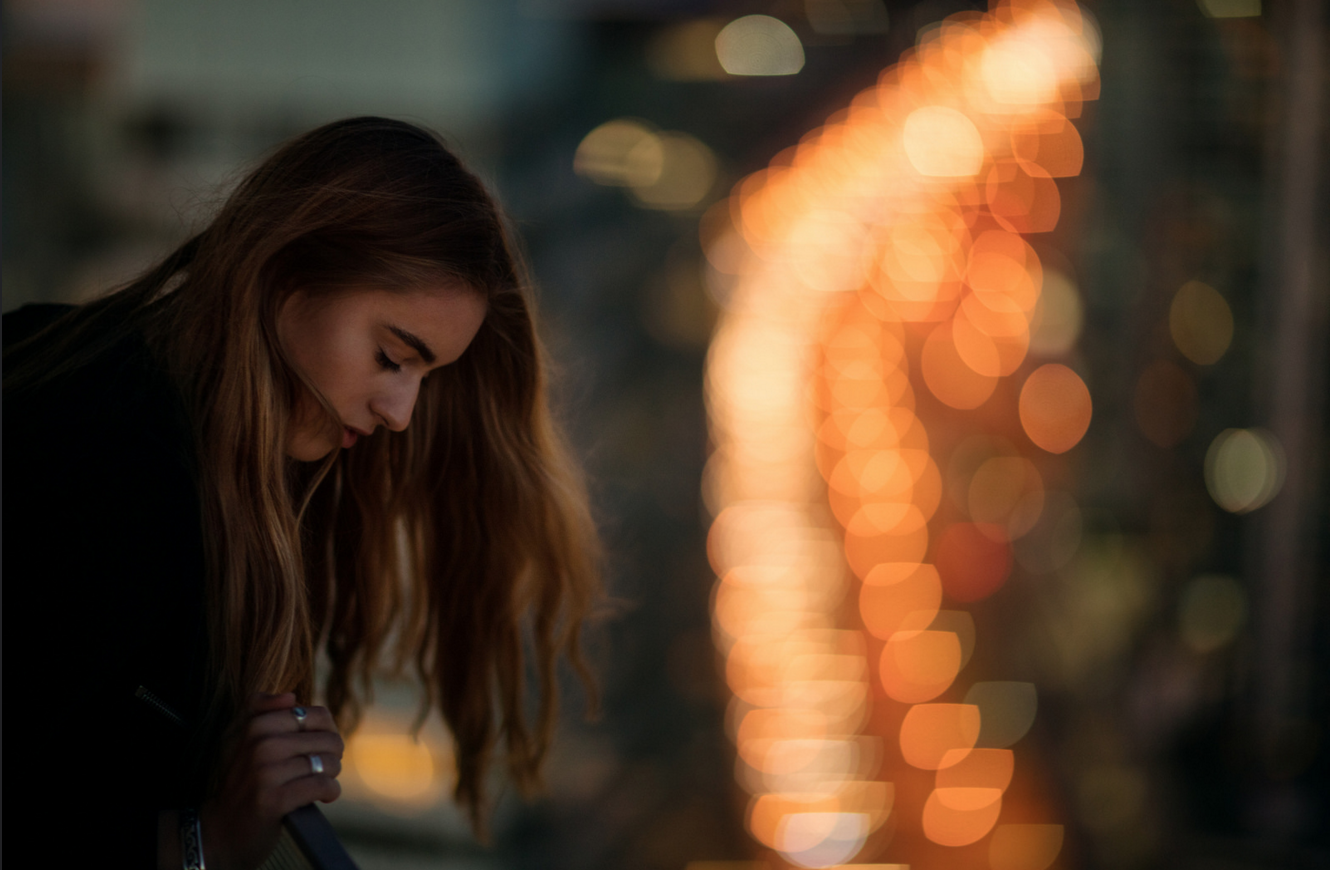 He is now in love with a girl who drinks two, occasionally three glasses of wine at dinner with her friends, while my lips have only touched a wine glass six times. Once for red, twice for red, and I can't remember the rest. I ask for water at bars, and sometimes they make me pay for bottles because bartenders hate people like me, the ones who are on the dance floor without needing a drink to stay there the whole night.
She knows how to perfect a smoky eye, the ones they teach on YouTube that no one can follow through with for it to look the way it should. She knows what color lipsticks are 'in' for the season, owns the pocketbook from the newest collection line, and walks in five inch heels from the club back to her apartment downtown (I call that talent.) I can tell you what book to read if you want a good cry and my best friend complains about how I only wear red lipstick. Red for every outfit in my closet. And, sometimes I can settle for dark red too.
He loves the way her brown hair falls into place even after she runs ten miles at the gym or how she still smells like flowers after an intense yoga class. She has a favorite sports team, and I believe they're on the same party; I, on the other hand couldn't argue more when our political views weren't mutual. I think I had too much of an opinion, or was too stubborn, or too much. Or maybe I just wasn't enough.
She talks business with him, of marketing and excel sheets, of analyzing data when numbers didn't make sense to me at all. She loves the brown in his eyes whereas I could only see the crinkle whenever he chuckled or how his eyes twitched when he was trying hard not to laugh. I talked about art. I once told him how many lives art saved, as many as doctors and surgeons, but I'm not sure if he understood what I meant. She was the irreplaceable rose garden and I was a dandelion. But he liked roses more, and I was so proud of being a dandelion.
I am the life of late nights and spilled ink, chasing thunderstorms and catching sunsets. And she, she is important lunch meetings and office notes, setting trends and looking for the sun. Her and I felt the same kind of love for one person, yet, we couldn't have been more different, and there is absolutely nothing wrong with that. There is nothing wrong with him. And there is nothing wrong with me.
Him and I, we couldn't have been more different, and I couldn't see that when I made him the bouquet of flowers I never received. He called me beautiful, and it made me feel pretty, even when our definition of beauty were on opposite spectrums. He looked at me, but I don't think he ever saw me. I don't think he knew what was under this flesh, and that doesn't leave me bitter. Instead, I am happy he sees more than just skin and bones in her. Maybe it's the difference in the shape or our eyes or the way we choose to live our lives. She understands his world while I don't think he would have ever gotten mine.