Feeling lonely? WiFi too slow to stream videos? Light some candles, relax, and let these words bring you joy. It's time for "Inflated."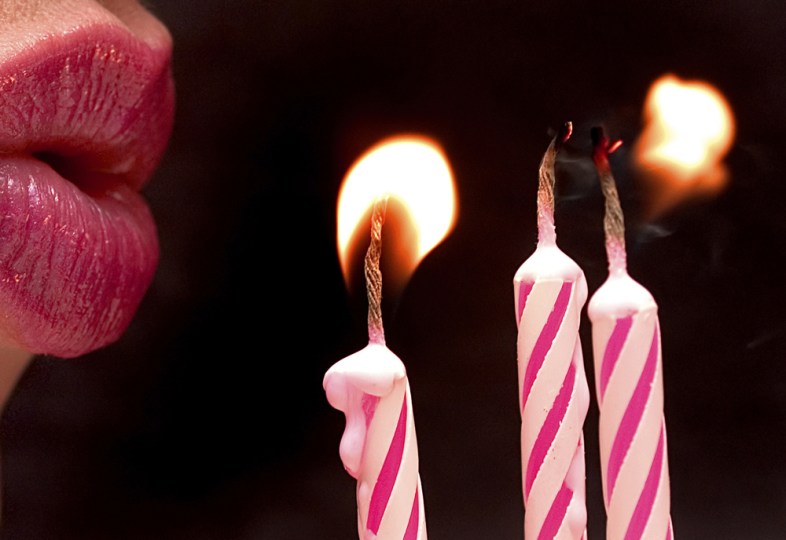 Shh! I have roommates! But before we get too quiet, have I mentioned how incredible you look? No seriously, if this was Instagram, you'd get more likes than a basket of puppies.
I know I'll regret this, but I need to stop kissing for a second. Just a second, so I can turn on the light. Please don't miss me too much. Haha, I'm kidding. But seriously, let me turn on the light, I can't see anything!
Here it is.
Let there be light!!
What's wrong?!
Yeah, it's small, but it's New York City! Hey, Coney Island IS part of New York! Plus you picked a great time to come over, if this was summer, it'd be so loud right now. Luckily, nobody knows how dope Coney Island is in January. Does it get creepy? Absolutely, but that's part of what makes it so dope!
Do I have a bed? Did you seriously just ask me that? Of course I have a bed. I just have to inflate it.
Inflate it.
In-flate it.
My bed.
I have to inflate it.
My bed…it's inflatable.
Do you always keep vodka in your purse?
Well I guess while you're drinking, I'll set it up. Can you unplug your charger? I need that outlet.
For my bed…
To inflate it…
No, I was being serious.
My bed is inflatable
Like you have to blow it up.
Every night
Yes, every night I sleep on an inflatable bed.
I'm going to plug this in. It should only take a minute, but it could get loud.
NEW YORK CITY, BABY!
LIVING THE DREAM!
ALMOST READY!
SO…
LIKE I SAID AT THE BAR, I'M KIND OF INBETWEEN JOBS RIGHT NOW. WHAT?! I CAN'T HEAR YOU!
I SAID I WORK FOR A STARTUP?
IS THIS FIRM ENOUGH FOR YOU? I THINK THIS IS GOOD!
Do me a favor, let me get on first. Just so I can, you know, make sure everything's cool. You never know with these things. Listen, this might be awkward, but I don't want you to feel uncomfortable. I'll just get on, feel it out, then you can get on and we'll see what happens. No pressure! It can't take any pressure.
You know you're not supposed to chug vodka, right?
HEY! Why would you do that? I just inflated it for us and you're going to throw a GLASS BOTTLE on bed? Who raised you?! What if it popped?! No! You can't return something you bought "as is" on eBay. You know what, I don't want to fight. I'm going to bed.
You got this.
Everything's okay.
It's just you and me, there's nobody else!
No, I was talking to… it might start deflating if it knows someone else is here. It's a trust thing…
Okay, this is nice! Right here! This is it! This is the sweet spot! The key to these things is you have to find the sweet spot. That side is a little low and that part is pretty much on the ground. But right here, right here, this is the sweet spot!
Now all you have to do is gently place all of your body weight on top of me and don't move for the next six to ten hours. I'm 90% sure this is how Sting lasts so long.
Blankets? Pillows? I mean, I used to have those things, but last time my mom was here, she needed some and I was like, "Yo, you should take all of my pillows and all of my blankets back to Massachusetts with you, because you're my mom and I love you!"
I know, we can just use our coats! It'll be romantic!
Are you, are you whispering Al Pacino's speech from Any Given Sunday?
You know we don't have to do anything, right? You can go home or we can just cuddle. In fact, I think this guy would enjoy it! Notice I'm pointing at my inflatable bed, not at myself, because I'm down for the get down. Know what I'm saying?
Yeah, of course I know you're only doing this to get back at your ex. Get over here…
That's it. Nice and easy!
No sudden movements!
Nice and easy!
That's it. You got it!
WAIT!! WAIT!! GET UP!!
Maybe we should set the mood first. I'm just saying we should take some stuff off.
I wasn't talking about your shirt. Nope, I wasn't talking about the skirt either. You need to take off that lip ring! And while you're at it, lose the earrings. Do you have any other sharp metallic objects I can't see? Listen, I really like you, but I'm still going to use protection. I spent $80 on this bed and I'll be damned if it doesn't last another 7 years.
Are you leaving?!
I thought this was going well?!
Wait! Just wait a minute! Before you leave, let me tell you something. After I tell you this, if you still want to leave, leave.
I uh…I pissed away all my money, believe it or not. I chased off anyone who has ever loved me. And lately, I can't stand the face I see in the mirror.
WHAT?! You're still leaving?! That's Pacino, baby! We're supposed to be together! No, I can't stand up and talk to you, the sweet spot, remember?!
Listen, this is a dangerous neighborhood! At least give me your phone; I'll get you an Uber!
Hey, hey, lower your voice, you're going to wake up the married couple. Yeah, my roommates happen to be married and in their 60's, so what? It's New York City, that's what New Yorkers do! No, they aren't my parents; I found them on the internet. If you stay, I'll introduce you! My Craigslist Mom makes great pancakes.
Oh, you're just going to sprint down the stairs?! RUDE!
WOAH! Easy there, buddy.
Okay, okay, I'll calm down.
Please stop deflating…