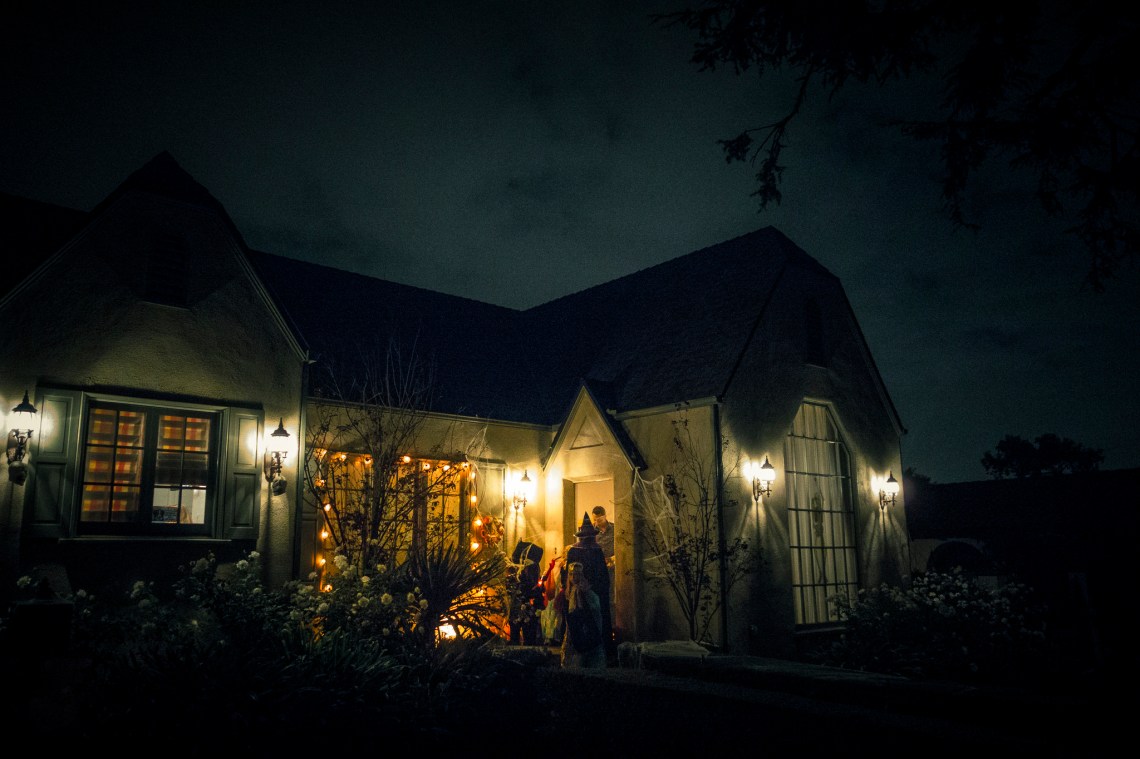 Nestled away in the stunning woods of Pequignot, this prized plot is just steps away from the isolation only Mother Nature can provide. Such a peaceful escape from the hustle and bustle of civilization will be the perfect place for you to call home.
Even the basics are charming. This two bedroom, two bath colonial was built in 1932 and features 580 interior square feet on a 5,000 square foot lot. Without question, this is one of the most spacious residences in all of Gayle county.
Notice the recently finished brick staircase. Adorable. And welcome to house number nineteen. As we begin our tour, take a deep breath. That unique aroma is several tuna-scented candles carefully distributed throughout the estate to stimulate your under-appreciated gag reflex.
Onto the oversized living room which is delicately showcased by ambient overhead lighting. No matter where you sit on this exquisite three piece leather sectional, you will be mercilessly interrogated by your disapproving Grandfather. His scathing criticisms will run the gamut from your neglected gym membership, your subsequent paunch, your demented liberal viewpoints, and your "grand plan" to found an eBay store with a risque pun title. Old Pappy will remind you that he, alongside America's heroes, did not massacre villages so you could pinball between quirky jobs.  Another neat feature of this living room is that it doubles as a sauna.
This lovely French door leads us to the contemporary kitchen. Cast your eyes upon those Brazilian maple cabinets. It is here that you will be forced to serve as a chef for death row inmates' last meals. As each convict utters an unsatisfactory review of your culinary creations, you will be haunted by the sincerity in their final words. I guarantee you will devote hours to staring at your own devastated reflection in these sparkling granite counter tops.
Defense! Defense! This bathroom is an exact replica of a public restroom found in American sports arenas.  Behold the graffiti-littered stall door that has been dislodged and lies in fragments on the tiled floor. Whenever you feel compelled to relieve yourself, an irritated mob of your workplace superiors will swarm around you and reference your botched forecasts from last quarter. Who needs privacy when you can have the home team belligerently chanting your name?
Guests will marvel at this dining room's undeniable wow factor. Yes, that is a seasoned acacia wood table surrounded by four matching dentist chairs. In these cushioned seats, a licensed periodontist will forcefully extricate a significant amount of the gum surrounding your upper left lateral incisor and graft it to the receding gum line around your lower left second molar. While this grouchy medical professional operates, he will notice countless other soft tissue deficiencies and abundances. Slabs of tender flesh will be surgically distributed around your mouth for hours in pursuit of unattainable oral perfection. Your blood-gargling shrieks will be held within these sound-muffling windows which were built in the majestic city of Hong Kong.
Grab onto this hickory railing as we venture upstairs to new heights.
Paradise awaits you in the back wing of the second floor. The Master Suite features beam ceilings, woven wool carpeting, and gigantic windows that give new meaning to "a room with a view." The calm elegance of this bedroom is warmly accented by photographs of your ex-girlfriends' engagement parties. Now that they rest their heads on the shoulders of bio-chemical engineers and regulatory counsels, their smiles are wider and their curves are more striking. Surround sound speakers will gently serenade you with an audio loop of the broken promises you made each other over the years.  The opportunity to reminisce about what deeply rewarding companionships you lost can be yours today.
As you lie crippled with regret on this memory foam mattress, allow me to permanently borrow your leather wallet and identity. I should warn you that in the attic vampires and zombies are considered interesting conversational subjects.
I will show myself out of this captivating architectural achievement.