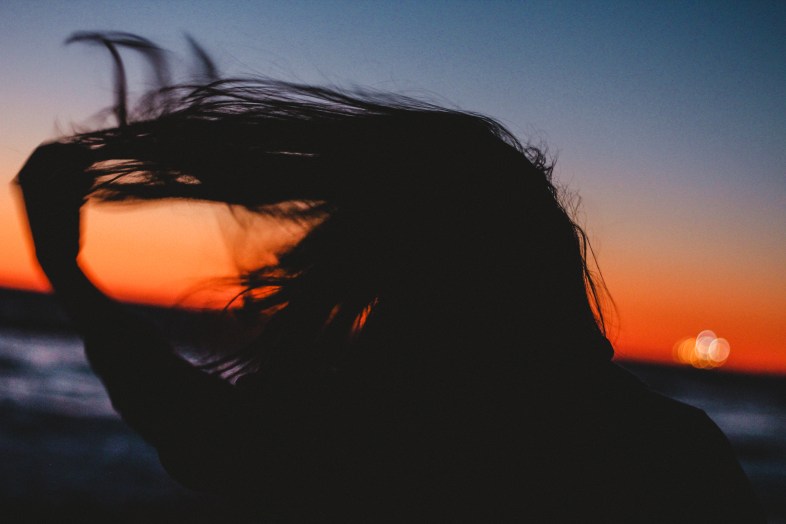 I know you've had your heart broken before, but never like this. With your ego and your pride out the window you clung to him, begging him not to go. Yet he walked away without even a glance back at the broken rag doll on the floor, left with one too many footprints to wipe. Sometimes love can be downright cruel.
I know you feel like you will not survive this, like your heart is being ripped apart from the inside. You may try to find your own kind of respite.. Get drunk, get high, get laid. But darling, you cannot drown the pain in bottles or strangers. The pain is real. It is excruciating. You just have to breathe and fight it head on. You're going to be okay. I promise you so.
But before you heal, it may get worse for a while.
When you wake up to the empty space in your bed, when you start to feel his absence in your daily activities, when you miss him so bad and the truth sinks in that he's gone forever, you may find yourself fall into fits of panic and hysterical crying. Breathe and remember it will pass.
It's not easy to let go. I know. Letting go of him means letting go of everything you have known and loved for so long. Letting go of him means letting go of his family too, the people you have grown to love and accept as your own. You are terrified of the change it means. When you're so used to him that you cannot picture yourself anymore with anyone else, how can it be easy? But darling, it will get better. Breathe and let go, one day at a time.
You may not believe me now but you're going to get through this. You may fall apart at the mere mention of his name, cringe in pain when a song comes on the radio, break down when you find his old pair of socks in a corner of your closet or his pictures on your cellphone, and go weak at the knees when you pass by your favorite eatery. These little things may break you all over again and convince you that you can never heal. But darling, trust me you will. One day you're going to wake up and find that you don't care anymore. So please try to make it easier for yourself and let go of the little hope you have that he might come back. Stop looking him up time and again on social networks, at the cost of opening up old wounds. Stop waiting for a text, a call or a knock on the door, ever ready to forgive. Until you let go of this toxic madness you will find yourself running in circles, unable to move forward. Just breathe and hang on, a little while more.
I know you constantly wonder about what went wrong and why he changed. You wonder if it was you; your temper, your tantrums, your possessiveness or the fact that you love too much that made him fall out. But darling, that isn't true. It's not a bad thing to love in black and white. Love was never made for grey anyway. He just wasn't right for you! If he was, you wouldn't have had to beg for his love or affection. If he was, you wouldn't have stayed up most of your nights crying your eyes out. And if he was right for you, he would have stayed. NO MATTER WHAT. So let go. He's not the one. He's not worth it.
I know it hurts still. It's bound to hurt if it's wrong, don't you see? But you must fight. Fight until it hurts no more. And it's okay. It's okay to be afraid. You may have built your walls back up, afraid of being abandoned again. But the world has wonderful men too, and one especially made for you. Someday he'll come along and love you for all your flaws and all your madness. And you will love him too, so much more than you have ever loved this guy who was stupid enough to walk away.
So darling, have faith. And just breathe. Let time do the healing.