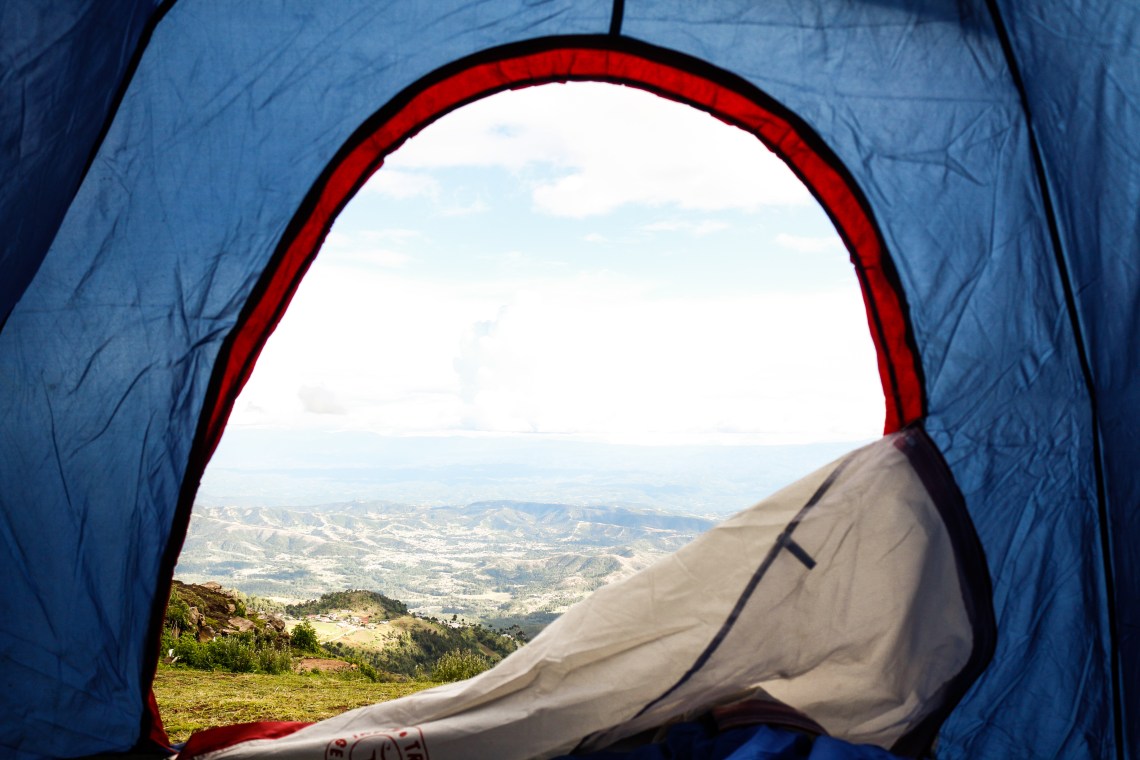 Where is your dream destination?
If you could pack your bags right now, where in the world would you venture too?
Would you take a hot air balloon across The African Serengeti, or possibly trek across the Australian outback. Wherever your choice, your dream destination is achievable. All that is required is for you to make some small life changes, arm yourself with a little resourcefulness and maintain a bit of discipline.
So whether your plan is to travel the world for a year or just a week in the sun, here are my top ten tips to make your next dream destination a reality.
1. Download A Spending Tracker App
This is the most crucial stage in any savings plan. You need to get a good grasp of your spending habits. Assessing your weekly/monthly expenditure can put you in good stead of checking where your money is going and where you could possibly make a small saving. There are a number of free mobile apps available such as Wally.me that allow you to track your spending habits, including what you have coming in, what you have going out, how much you have saved and where you have budgeted. Or you could go old-school and note your daily spending on paper. The point is simply to keep you up to speed with your finances and get more organised.
2. Set Travel Goals
Set yourself a time-scale for reaching your travel goals. Allow yourself enough time to commit to your plan. If the goal is to be overseas before the year is up, write it down and regularly review your progress on a monthly basis.
3. Take It Back To The Basics
Set aside a minimum of 10% from your pay check each month to go directly into your travel savings account. If you can afford to save more than 10%, then do it. It is worth saving for your travel in a limited access savings account, as it limits the number of withdrawals which in turn means you will be less tempted to dip into your savings account. Also, limited access accounts tend to offer higher interest rates.
4. Get Yourself A Side Hustle
Use your free time to get yourself a part-time job to supplement your travel funds. This can be anything from bar tending, to babysitting or even house sitting. Alternatively, why not consider freelance work which can be done from the comfort of your own home? Sites that include Freelancer.com and Upwork are great ways to make some extra money. The jobs available range from market research, to web design to data entry.
5. Sell Your Old Stuff
The golden rule is anything not worn or used in a year, SELL IT!
Take your old clothes, shoes, handbags, gadgets, furniture and sell it. Anything that you no longer use should be sold. You can use sites like Ebay for items that are worth more in value or simply have a garage sale.
6. Determine The Difference Between What You Need And What You Want
Our innate desire to want things that are not a necessity can be a hindrance to our savings goals and put a dent in our finances. So slowly back away from the latest smartphone or hand bag or luxury branded anything. Go home and say to yourself 'Do I really need this?'
If the answer is no, that's great. Put the cash you would have spent otherwise into your travel account. If the answer is yes, 'I really want this' then give yourself at least 24 hours before making the purchase and hopefully you would have changed your mind. Just think how much closer you will be to your travel goals by not being a big spender.
7. Find A Roommate
It may not be feasible for everyone to move back home with your parents. So if you are renting, find a roommate, to help pay half of the rent. You can make a huge saving and it does not have to be forever, just for a few months or until you have reached your goal.
8. Be More Frugal
Now, I am not saying don't go out and enjoy yourself because where is the fun in that!
However, to get to your dream destination quicker, just limit your nights out to once a month and enjoy fun nights in (Netflix and chill is not dead). Prepare lunches for work, (using last night's dinner leftovers), cycle to work instead of commute, cancel your gym membership and go for a run instead at your local park. Learn to cut back on the things you would normally do and that bank balance will grow faster.
9. Reduce Your Utilities
Speak to your gas, electricity and cable providers and renegotiate your bill. Attempt to get a better price plan and if not, switch to another provider that offers better rates.
10. Try Crowdfunding
Crowdfunding websites have sprung up everywhere in recent years and many that are solely dedicated to travel. You can use websites such as fundmytravel.com that allows family and friends to give donations to fund your travel plans. However, these sites do normally require fundraisers to have meaningful travel campaigns such as project work or volunteering abroad.
So there you have it, my surefire tips that will get you to your dream destination in no time. Your travel goals are within your reach, you just have to put in a little work. So are you ready to get started?