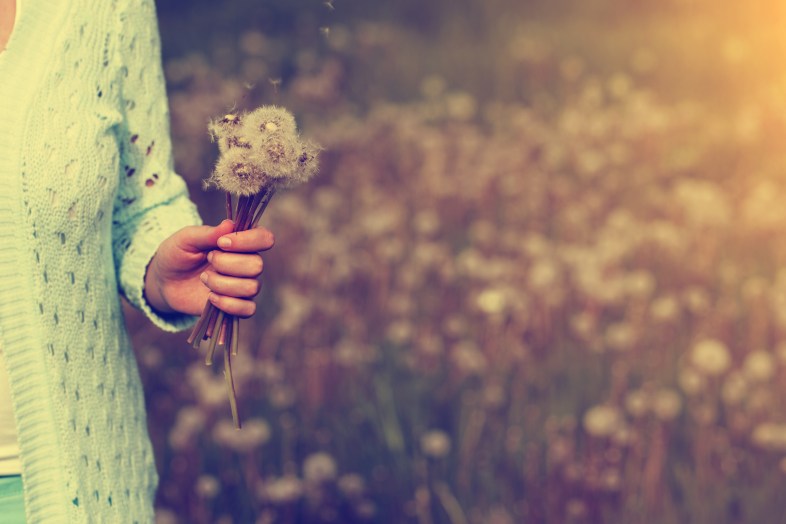 He was my very first best friend.
I was the only child in my family. While my mom would get up at the crack of dawn every morning to head to work for the day, my dad would stay at home to take care of me. Some of my fondest memories include spending days at the beach with him, perusing local hobby shops (as an 8-year-old, I thought these were the coolest thing ever), and eating at various restaurants. He'd order a cheeseburger with absolutely nothing on it, while I would snack on my chicken fingers; nothing out of the ordinary.
For the first 15 years of my life he followed me around with his fancy video camera, documenting my each and every move. To my luck, I've still got every single video he ever filmed. This past June, everything changed when I got a call that he was in the hospital. Sparing the most traumatic details, 11 days later he passed away after a courageous fight with a blood infection that had turned septic, and pneumonia. It was Father's Day. I wish I could say he wasn't suffering towards the end, but I knew he was.
A month shy of my college graduation, and three months before my 25th birthday, my dad was gone. My entire world was shattered.
It has been a long, hard journey.
First comes the depression. Crying every day, trying to find the strength to get out of bed, only to realize that even a task as simple as brushing your teeth is physically draining. As much as I tried to look at things in a positive light, I was hopeless. I will say that I had many dark thoughts during this time.
Eventually, you reach the should have, could have, would have phase. I should have gone to visit him more, I could have answered the phone every time he called, I would have done anything for him. After all, he was my dad.
What they don't tell you in the hundreds of articles explaining the grieving process is that you will be pained with not just sadness, but anxiety, as well. I can recall that for a month straight, I couldn't even leave the house without having a full-on panic attack. Several weeks, different therapists, and types of medication later, I started to acquire some sort of normalcy in my life back.
At first, it may not seem real. I know to me it didn't. But one day, you'll wake up, and the realization of it all will finally hit you. Looking through your contact list in your phone to find his name…only to have to grasp the fact that he will ever be able to pick up the phone again. Perhaps it's true that you never really get over it, you just learn to continue living your life without them. Holidays will never be the same, but every year they will come and go. I've shed many tears dwelling over the fact that he will never meet the man I spend the rest of my life with, walk me down the aisle on my wedding day, or share a connection with his grandchildren. All of these things would have meant the world to him; I know it.
But it is in the most horrendous of times that you learn just how strong you truly are. Nothing can prepare you for this type of situation; and I can't say that you will get over it because I am only five months into this nightmare, but I don't cry every day like I used to.
In the beginning, I hid all of his pictures because it hurt too much to look at them, but I now turn to them for comfort. And each and every time I look at one of those pictures, the happy memories come flooding back into my head as if it was only yesterday that he was here with us. I can say that my mom and I are now closer than ever; she is genuinely my best friend on this Earth. I let her know each and every day how much I appreciate her. I have reconnected with family members that I lost touch with. I have made the conscious effort to reach out to all of my friends, old and new, to tell them that I love them.
When I look in the mirror, I see a girl that is bruised, but not broken. I remind myself that one day, whether it be tomorrow or a year from now, I will be whole again.