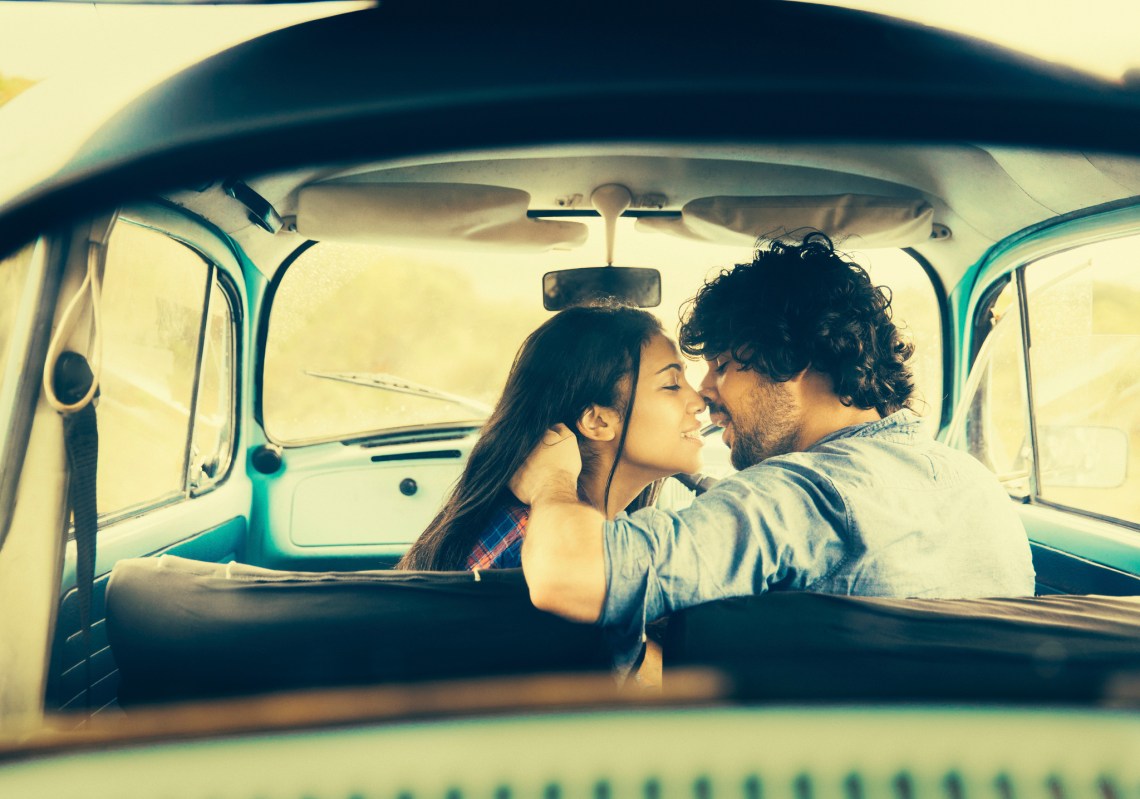 Turn him on without touching him? Yes, not only is it possible. It's super easy to do.  And the place to start is by feeling good in your own body.
Your energy is at its sexiest when you feel lively, excited and even aroused. And how do you light yourself up like that? Simple. Engage all of your senses and stay present in the moment.
Once your own energy is flowing, here are 5 simple, but super sexy hands-free ways to turn him on:
1. Look your personal best
I'm not sure that there is any study needed to know that men respond to what they are looking at. But you'll feel good when you look good to yourself. Don't dress to anybody else's standards, but your own.
Dress and coif to your own satisfaction whether it's quirky, elegant, or sporty. He'll notice. But the point is that you'll feel good when you look good.
2. Smell delicious
Do it for you. It will boost your mood. And when you feel good, he'll feel good.
The Smell Report indicates that the "regular use of pleasant fragrances had a significant beneficial effect on the emotional well-being of mid-life females, and another study showed that young women experience equally positive effects. Again, the cheering effect of pleasant fragrances may also make women more attractive to potential partners."
3. Listen with love
Play a mood lifting soundtrack for your day, or music that makes you want to move your body. Talk to friends who aren't downers. And if you get a chance, to talk to him.
Listen. People who actively listen are actually fascinating. Really.
4. Taste life more
Okay, bear with me here. I'm suggesting that you consciously see if you can broaden your taste for food, instead of relying on chocolate as a substitute for his kisses. Try some new foods that you haven't tried before.
Taste can become an adventure. And it's one way that you can expand your horizons. A broadened perspective is also sexy because not only life become more interesting to you. As it does, you will become enticingly more interesting to him.
5. Touch . . . Yourself.
That's right, yourself. Not him. There are many studies that indicate that we unconsciously touch ourselves in various ways to self soothe. But I say — why not do it purposefully?
Trail your fingertips down your arms, rub your legs, touch your face. Feel yourself in your body. You'll feel more grounded and more confident. And he'll notice that in you.
Now that you've turned him on by turning yourself on … go ahead and break all the rules.
Touch him on the elbow as you gaze into his eyes and ask him a just personal enough question. The sight of you and your essence shining equal … a slamdunk turn on!

This post originally appeared at YourTango.