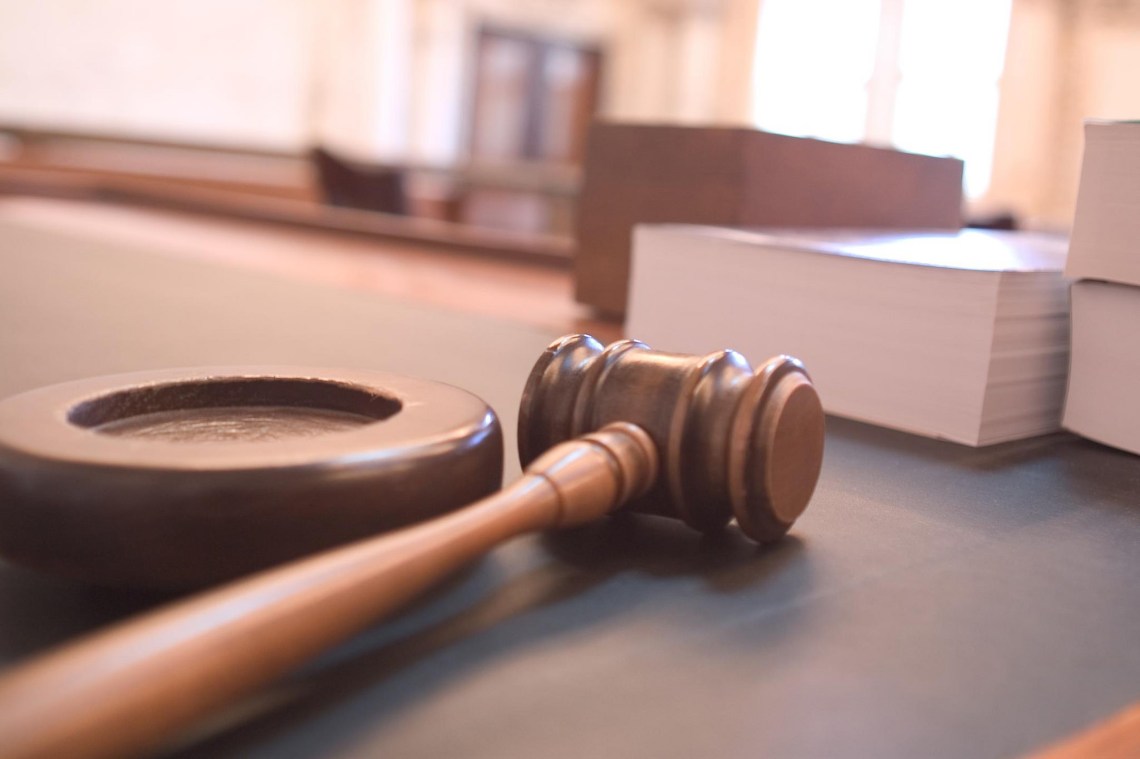 Michael Brick, writing for the New Republic, calls Jonathan Lee Riches "the most prolific jailhouse lawyer of all time." Now, it probably has something to do with the fact that Riches, a man who in 2012 and at the age of 35 had finished a decade's long prison sentence for credit card fraud, had another and quite astounding record under his belt: Riches had filed over two thousand federal lawsuits since 2006, making him what the Guinness Book of World Records calls "the most litigious individual in history." He's sued everyone and thing from the Kings of Leon to Coca-Cola.
Obviously, his lawsuits are the stuff of legend today. In some circles on the internet he is hailed as king of trolls. Most recently, a paperback collection of Riches' suits, Comes Now the Plaintiff: Selected Lawsuits (and Poems) by Jonathan Lee Riches, has been published on Amazon.
Jonathan Lee Riches' lawsuits often read like a paranoid schizophrenic's diary entries, or like Surrealist, stream of consciousness experiments. You see these scribbly, hypnotic accounts of the true or not-so-true, littered with name-droppings from both political and pop cultures the world over and spanning the whole of human history. They have these rich and colorful narratives, with wild tangents that spring up as from the mind of a hyperactive child. These visions seem to come naturally to Riches, almost effortlessly. It is almost as if he were a kind of medium or conduit for a particular realm of mind. We might even see him as a kind of present day avatar for the Jungian trickster archetype, a kind of Holy Fool.
But enough with all that pomp. Here, I've taken the liberty of cherry-picking some of the very best moments in Riches' suits and presenting them to you. Here are seven short excerpts from Riches' suits going back to 2007:
"Jennifer Lopez put me in prison.
I was her former boyfriend fiancée before Marc Anthony and I did millions of dollars in fraud with credit cards to finance Lopez's career. I bought her Saks 5
th
Ave bras, JC Penney's leg warmers, and Sam Goody gift certificates to buy her own CD's to boost her record sales. Then I used stolen peoples' identities to get Lopez breast implants, a tummy tuck worth $11,252.64 and Avon facial cream."
(Riches v. Jennifer Lopez, 2012)
"Justin Bieber is already going bald.
Bieber illegally used my Capital One No Hassle credit card to get a hair club for men, and Strawberry Shortcake hair dye at the CVS Pharmacy. If I don't get custody of Miley Cyrus fast, I'm affraid [sic] my nemesis Warren Jeffs is going to marry her in Utah or in Hannah Montana." (Riches; Graham v. Justin Bieber; Taylor Swift; Miley Cyrus; Greyson Chance, 2010)
"…Defendants promote the sale and distribution of alcohal [sic] to minors as plaintiffs themselves are recovering addicts and their concert could trigger us into relapse.
We pray this honorable court will grant our restraining order for relief." (Al-Zawahiri; Riches v. Bonnaroo Music and Arts Festival; Dave Matthews Band; Bonnaroo.com; Kings of Leon; Stevie Wonder; Jay Z A/K/A Shawn Carter, 2010)
"Global warming has done me so much mental stress and physical hardship over the years.
Let's start with my skin. I think I have skin cancer on the scalp on top of my head all caused by global warming and the rays of the sun beating down on my head every summer since I [have been] illegally incarcerated." (Jonathan Lee Riches D/B/A Bernard Madoff v. Global Warming; An Inconvenient Truth; Al Gore; Carbon Dioxide; et al, 2010)
"Defendants cause me daily heartburn and indigestion that [is] ripping my insides apart…
This is a deliberate plot by the defendants to shut my kidneys and liver down. Defendants cause me Irritable Bowel Syndrome. Defendants gave me Ecoli and other mysterious illnesses which caused me to lose to [sic] much weight. I weigh only 107 lbs at 5 foot 10 inches. I'm becoming a walking skeleton because the defendants endanger my body and nervous system daily." (Riches D/B/A Bernard Madoff v. I Can't Believe It's Not Butter; Piggly Wiggly 2% Milk; Kraft Miracle Whip; et al, 2009)
"On June 17, 2007 DMX broke into a local S.P.C.A and took 3 Pomeranian dogs.
DMX took them home and fed them to his pitbulls for personal amusement." (Riches v. DMX A/K/A Earl Simmons, 2007)
"The very first day I worked for Walmart my life [became] a living nightmare.
Managers picked on me. I was poked at, spit on by Walmart cashiers. Walmart janitors would trip me with their mop handle. I was the laughing stock of Walmart. Walmart managers would perform pranks on me. I remember on May 26, 2003, I was told to cut vegetables in the deli section, the managers knowing I can't see… Walmart employees would send me anonymous notes in braille calling me 'the Elephant Man,' 'Helen Keller wannabe.'" (Riches v. Walmart Stores Inc, 2007)
"George W. Bush is the grand Iman of voodoo witch doctors turning humans to animals, sometimes plants.
April 14th, 2001 was witnessed seen together with United Nations Secretary General Kofi Annan at a Falls Church Virginia smorgasbord, discussing top secret protocol, and Social Security as a Ponzi Scam." (Riches v. George W. Bush, individually and in his Official capacity as President of the United States of America; Richard B. Cheney, Vice President; et al, 2006)