Ghosts aren't on the minds of people that visit New York. I mean, they're not on the minds of New Yorkers, either, but if you think about it — the history and the land of Manhattan — it's bizarre to think that people don't think about the previous tenants more often.
There is a great ebb and flow of energy in all of the boroughs, but it's most concentrated in Manhattan — and that's why we decided to take a ghost tour of Greenwich Village.
We started off in front of St. Mark's Church in the Bowery, where Riley, our tour guide explained the significance of the area.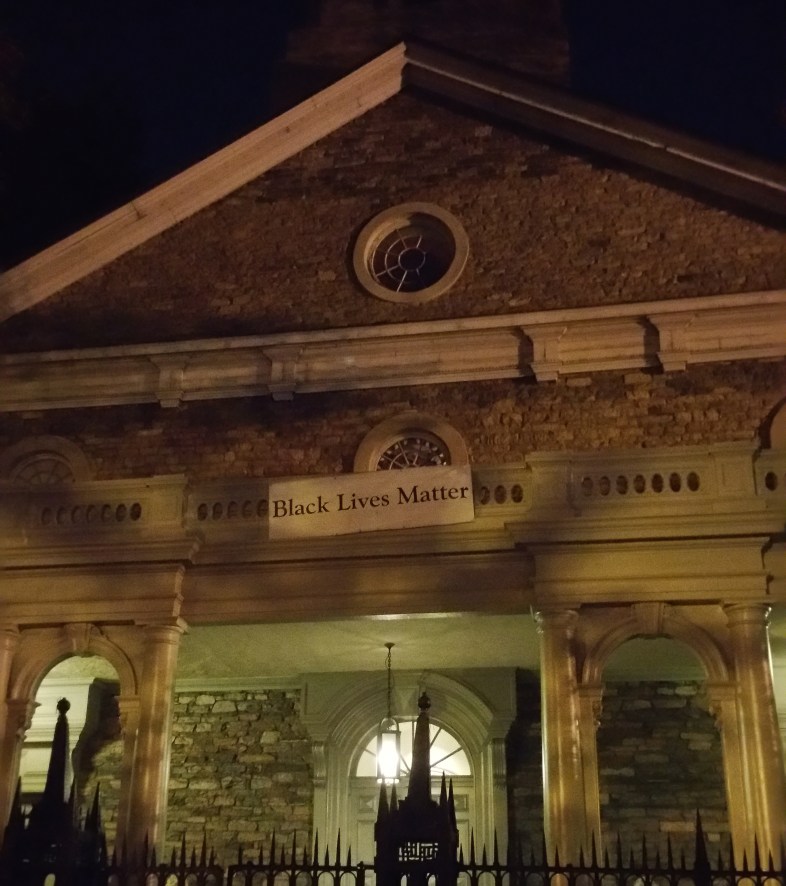 Peter Stuyvesant (if you haven't heard of him, check his Wikipedia out) was a well-respected landowner and contributor to the arts in New Amsterdam. His farm was roughly 62 acres in size, and was called the Great Bouwerie. He died in 1672, but was reportedly seen inspecting the remnants of his home, which burned to the ground in 1777.
Residents living around the area, especially in The Rectory, have reported feelings of being watched, as if the big Stuy-man himself was surveilling occupants of his land.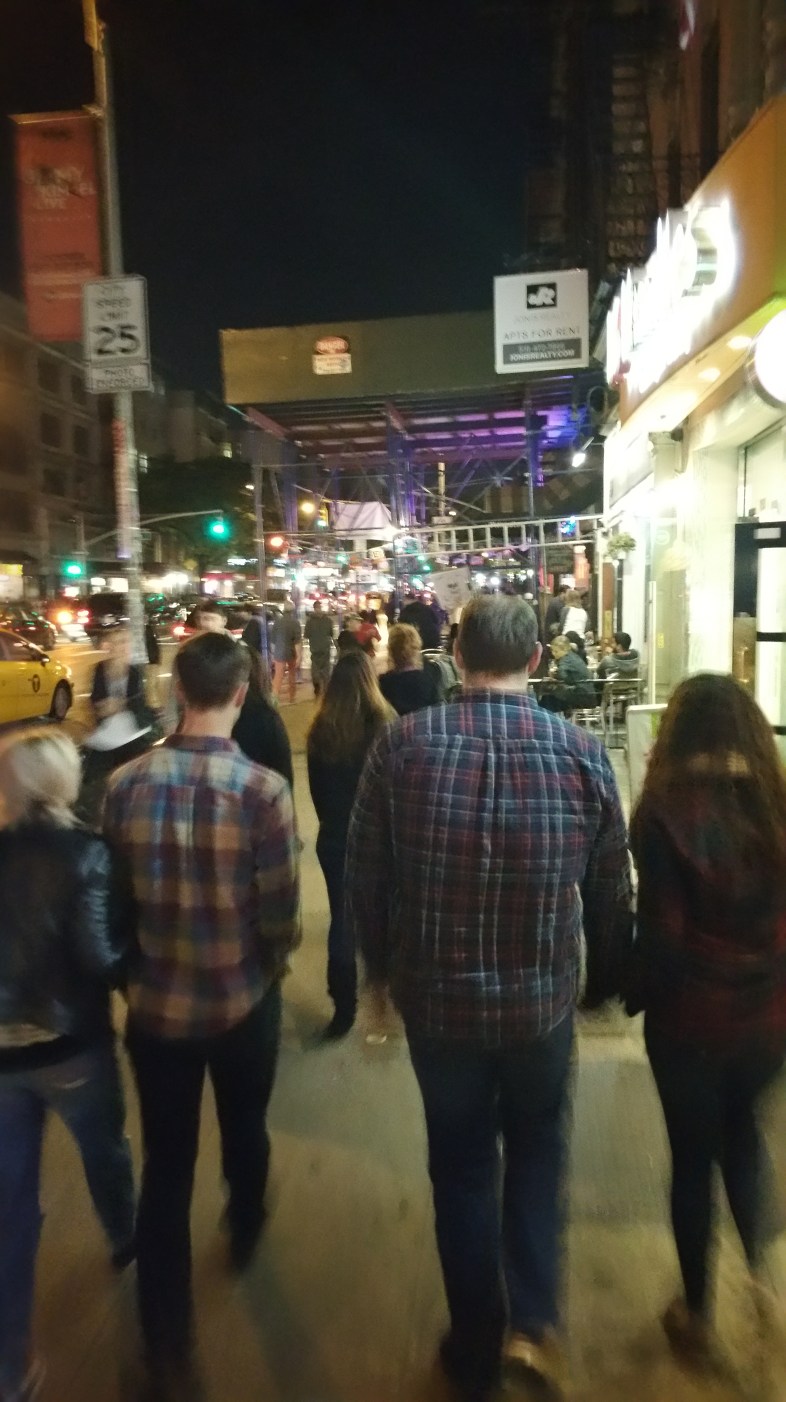 Next, we walked down to McSorley's Old Ale House, said to be the oldest tavern in NYC. Constructed in 1854 (or advertised to be), this Irish watering hole had offered a turkey dinner and a pint of ale for soldiers on their way to fight in Europe during WWI. Riley explained, after the soldiers were finished with the turkey, instead of breaking the wishbone, they would instead hang the unbroken bones on a brass beam in the bar, as a memento and for them to come back and break it to complete their wish. There are dozens of wishbones still there. And people have said, late in the night, just before closing, or in the morning, just before opening, a group of young men, still in their fatigues and uniforms can be seen sitting or standing around — the ones that never came back to complete their wish.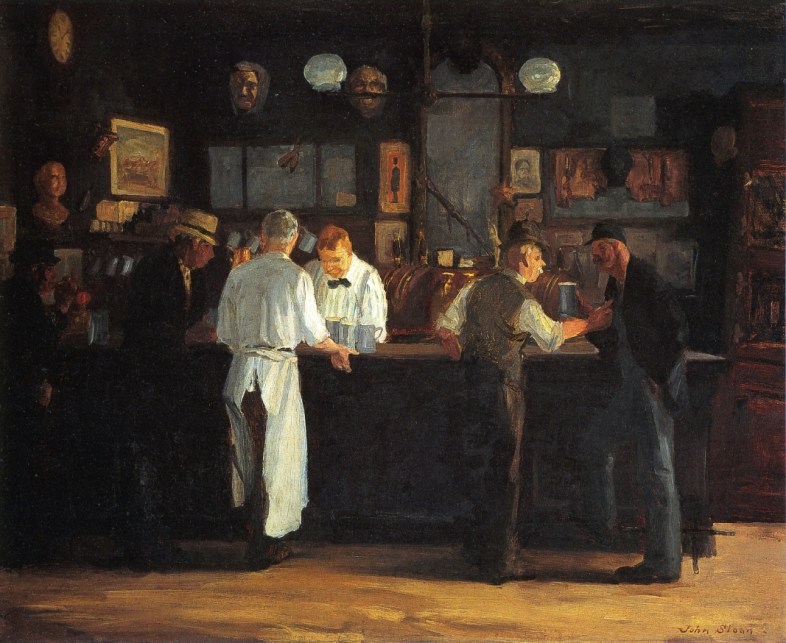 We made our way to The Public Theater, founded in 1954 by Joseph Papp, who saved it from becoming rubble. People have seen Papp himself sitting silently at the back of the theater watching performances in the place he worked so hard to save. Before the building was a theater, it was a library constructed by the Astor family. The head librarian position was given to Joseph Cogswell, a man with "great bibliological knowledge," which helped shape the Astor Library. It is said that Cogswell, a logical man by nature, woke up one night to the sounds of a library cart rolling through a corridor. He leapt up and ran into the library to see a recently passed friend of his pushing the car and disappeared into the wall.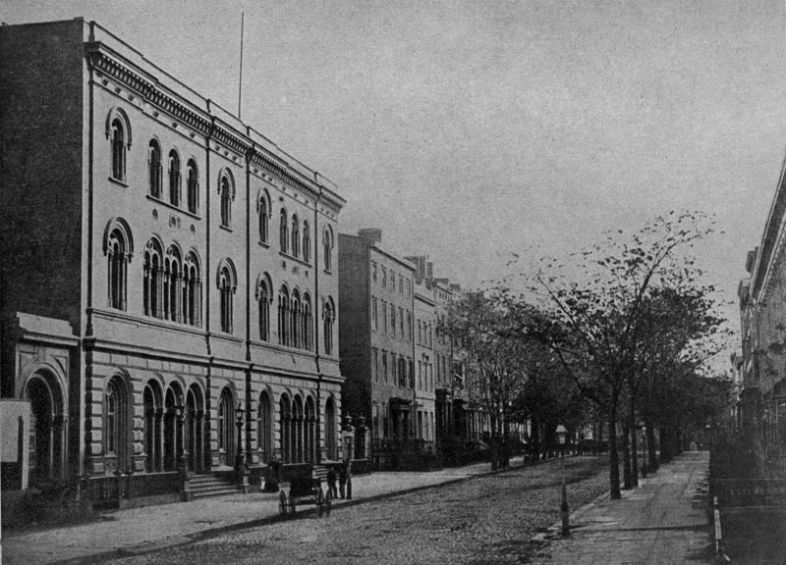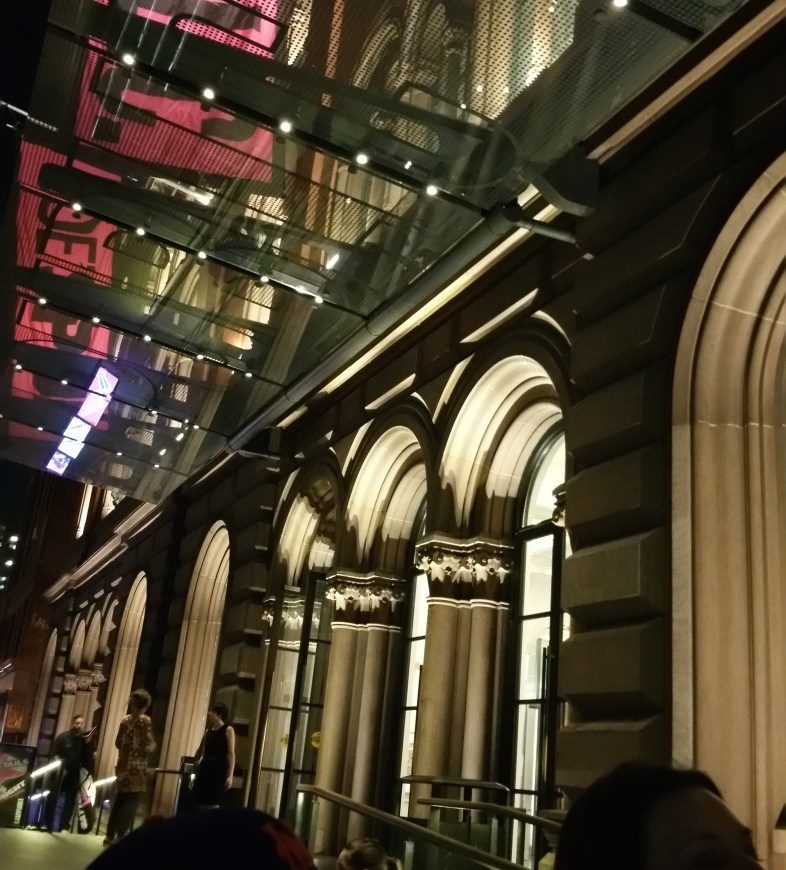 On East Fourth Street, there is a five-storey federal-style building that has been used as a museum since 1936. Once owned by the Tredwell family, the building was purchased by a distant relative once he heard that the last of the Tredwells passed away — Gertrude Tredwell. It is she that is said to haunt the building. Multiple people have reported an apparition staring at them, or have felt cold spots, and a group of witnesses even have stated they saw Gertrude herself standing on her stoop and yelled at them. Riley told us of an interesting story, where Gertrude answered the door for a group of tourists and screamed, "The museum is closed!" Upon calling the museum the next day, it was revealed to the group that the museum had been open all day when the incident happened. The Merchant's House Museum is "the most haunted building in New York City."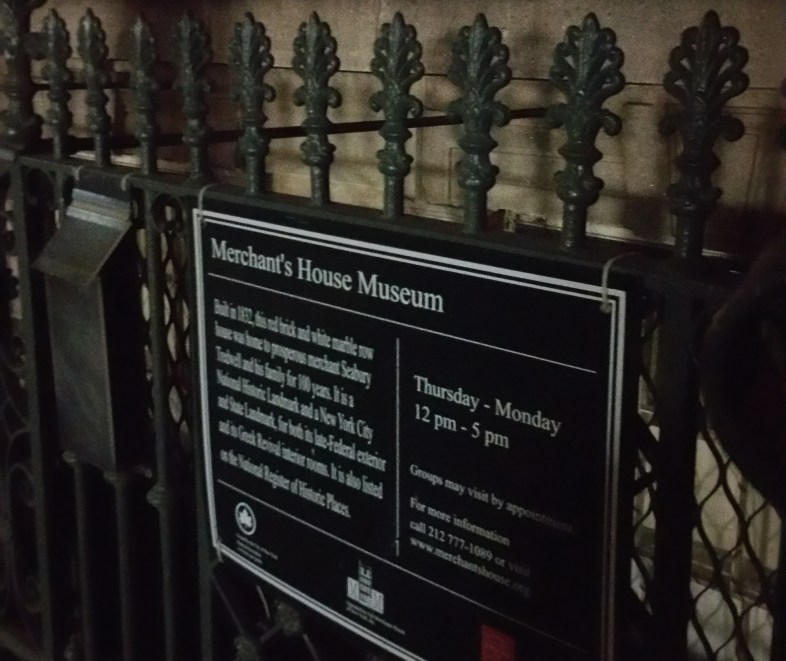 We passed by NYU's Stern building, turned north and arrived at the site of the Triangle Shirtwaist Factory fire, which killed 146 people. It is here that people have smelled smoke — not just individuals but entire classrooms have smelled it at once. Then we moved off by the arch in Washington Square Park, where it was revealed to us that this plot of land used to be a potter's field, which was a designated area to bury the poor, the unclaimed bodies, and the diseased. Over 20,000 bodies were buried underneath the grounds, until it was changed to a park. New York City does have a potter's field, which is located on Hart's Island on the East River.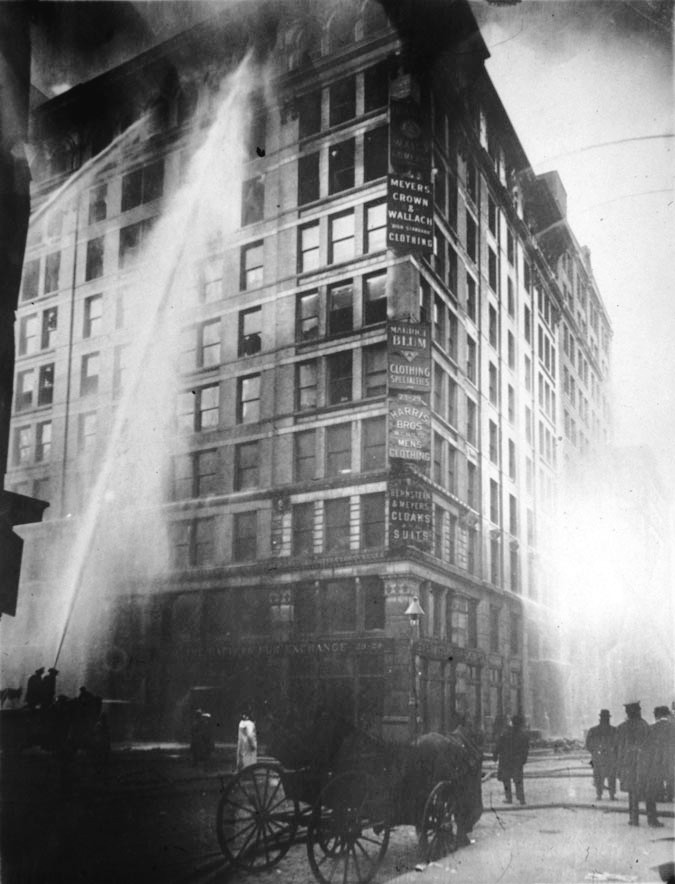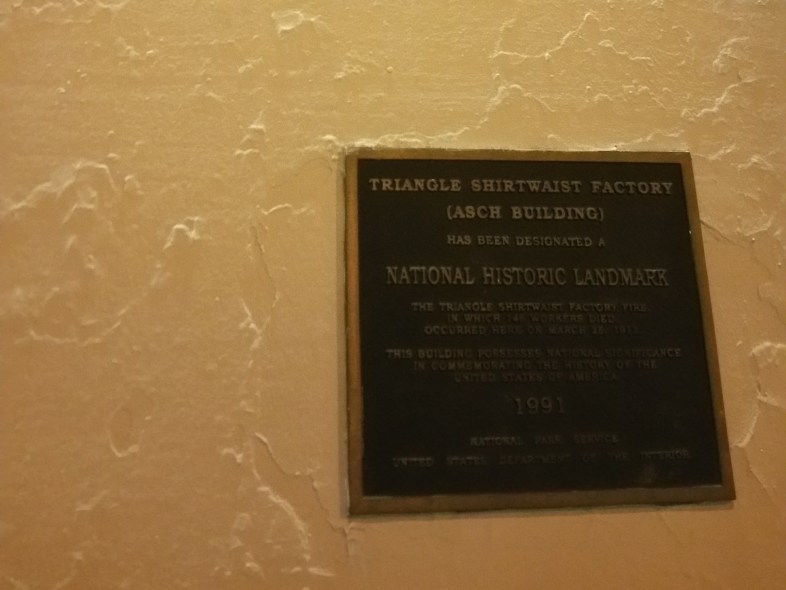 We reached our final destination: 14 W. Tenth Street, the location where Joel Steinberg, Elizabeth ("Lisa") Steinberg, Mitchell Steinberg, and Hedda Nussbaum lived. It was here that Lisa Steinberg was on the bathroom floor bleeding from the head, unconscious for several hours, with bruising throughout her body — signs of abuse. She was left on the floor for several hours until taken to the hospital, where doctors confirmed she was suffering from a brain hemorrhage. Police asked Joel Steinberg about the fresh cuts on his knuckles, to which he said "I don't know," and didn't offer an explanation. Steinberg was later charged with manslaughter and was recently released on parole.
This building was also the site of a haunting as reported in Jan Bryant Bartell's book, Spindrift. She documents her experiences with a ghost that tormented her with smells of rotting meat and light touches. Other residents have reported an apparition of an old woman staring at them. Not all is ghoulish and frightening, however, as Mark Twain's ghost has been seen wandering around the building and the area with his characteristically unkempt hair and white seersucker suit.
The route we took: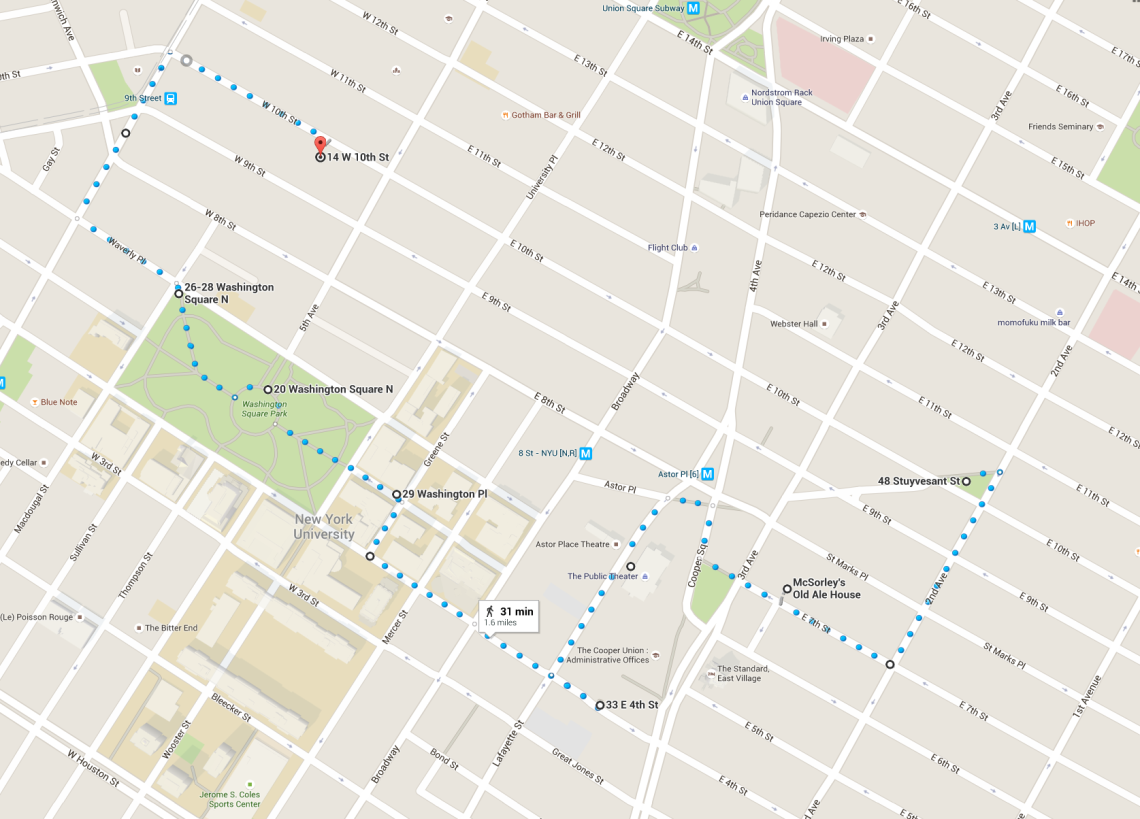 If you're interested in taking a ghost tour, check out Boroughs Of The Dead (that's the tour we signed up with, and it was great!) and be sure to learn the other side of New York City.