Thought Catalog got their hands on David Chang's new creation: Fuku's chicken sandwich.
Our staff stood patiently in line as Fuku's staff members meticulously took care of people. Fuku staff members came outside and handed out bottles of water as the hot New York City sun glared down at everyone lined up on the sidewalk. There were runners handing out food to keep the line moving. Talk about efficient!
Back at the office, we were treated with a gigantic slab of chicken on a small bun. The chicken? Think moist. Think juicy. Think amazing. Here are some photos.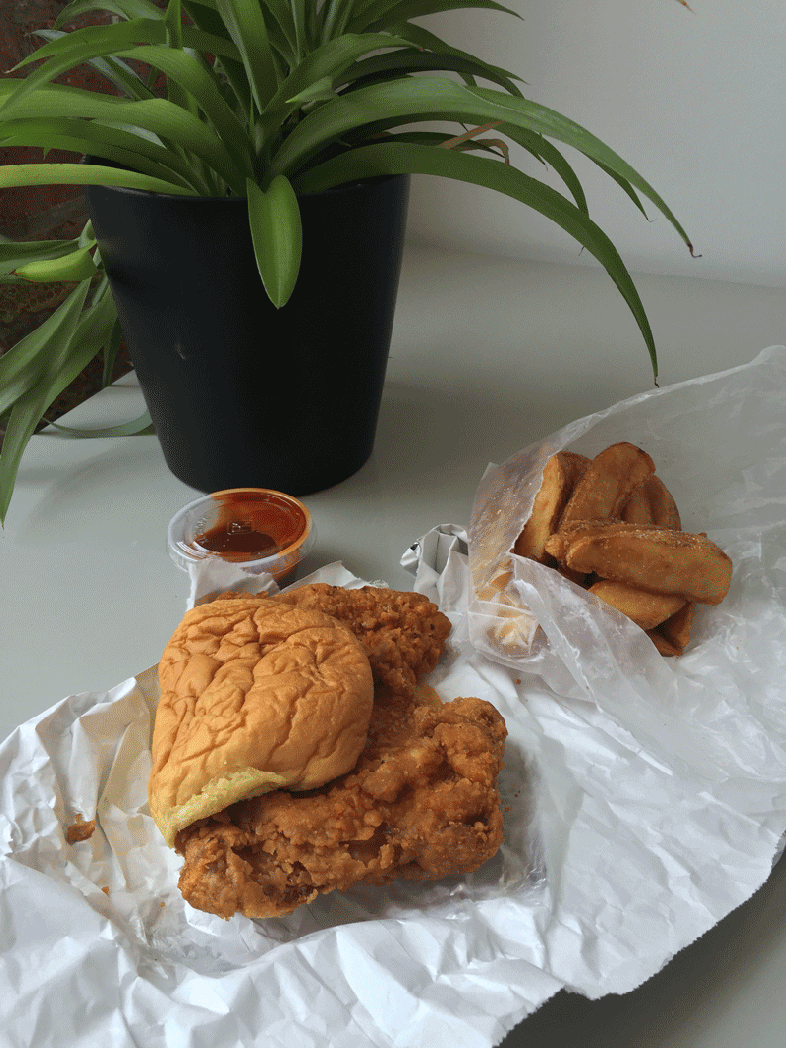 We also got some fries. There was a gochujang dip to go with it (Momofuku's signature ssam sauce). If you want to try your own, head down to 163 First Avenue today.
Check out Tweets about Fuku and the new chicken sandwich here:
🍊Fuku we are open Sundays pic.twitter.com/JBiGUgul8R

— david chang (@davidchang) June 10, 2015
Update: Here is a Fuku sandwich live and in person: http://t.co/nGtWz4OnKW pic.twitter.com/aav1UJDmXN

— Eater NY (@EaterNY) June 10, 2015
They're lined up around the block for the launch of Fuku on 1st and 10th pic.twitter.com/21JKIMemXc

— Rideout (@ThoroughbredAR) June 10, 2015
nyc: fuku is open. stop by wed-sun from 11am to 4pm. see you for lunch, east village. http://t.co/TPOz0kSyyg pic.twitter.com/MGv2vcRY1t

— momofuku (@momofuku) June 10, 2015
This was delicious #fuku @davidchang @momofuku pic.twitter.com/RxaVpzns1X

— zak (@zakmilofsky) June 10, 2015
Opening day gluttony from @davidchang's #fuku… @angendel with the assist! pic.twitter.com/tAuk7Kfxcy

— Gabe Bender (@GabeBender) June 10, 2015
Now it's time to lie down.